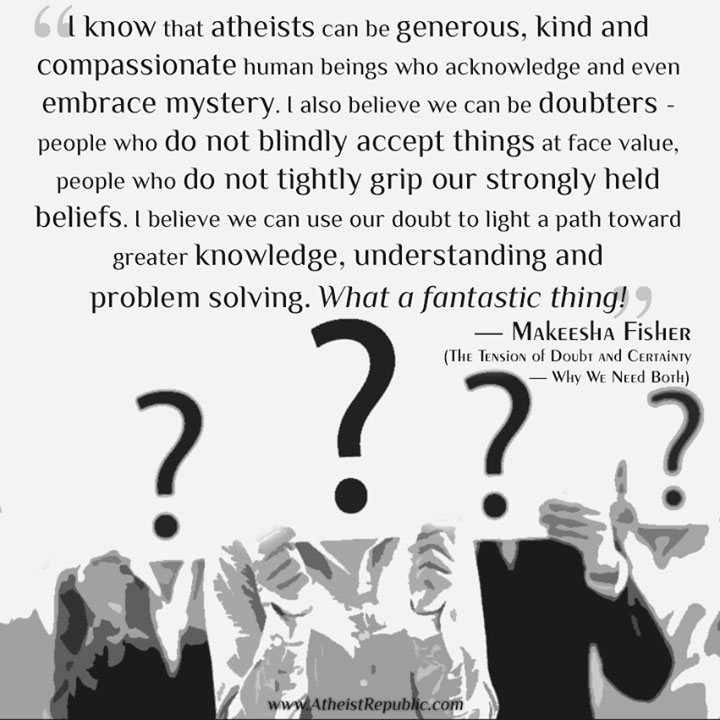 Click on the image for larger version.
I know that atheists can be generous, kind and compassionate human beings who acknowledge and even embrace mystery. I also believe we can be doubters - people who do not blindly accept things at face value, people who do not tightly grip our strongly held beliefs. I believe we can use our doubt to light a path toward greater knowledge, understanding and problem solving. What a fantastic thing!
- Makeesha Fisher
Quote Source: "The Tension of Doubt and Certainty — Why We Need Both"