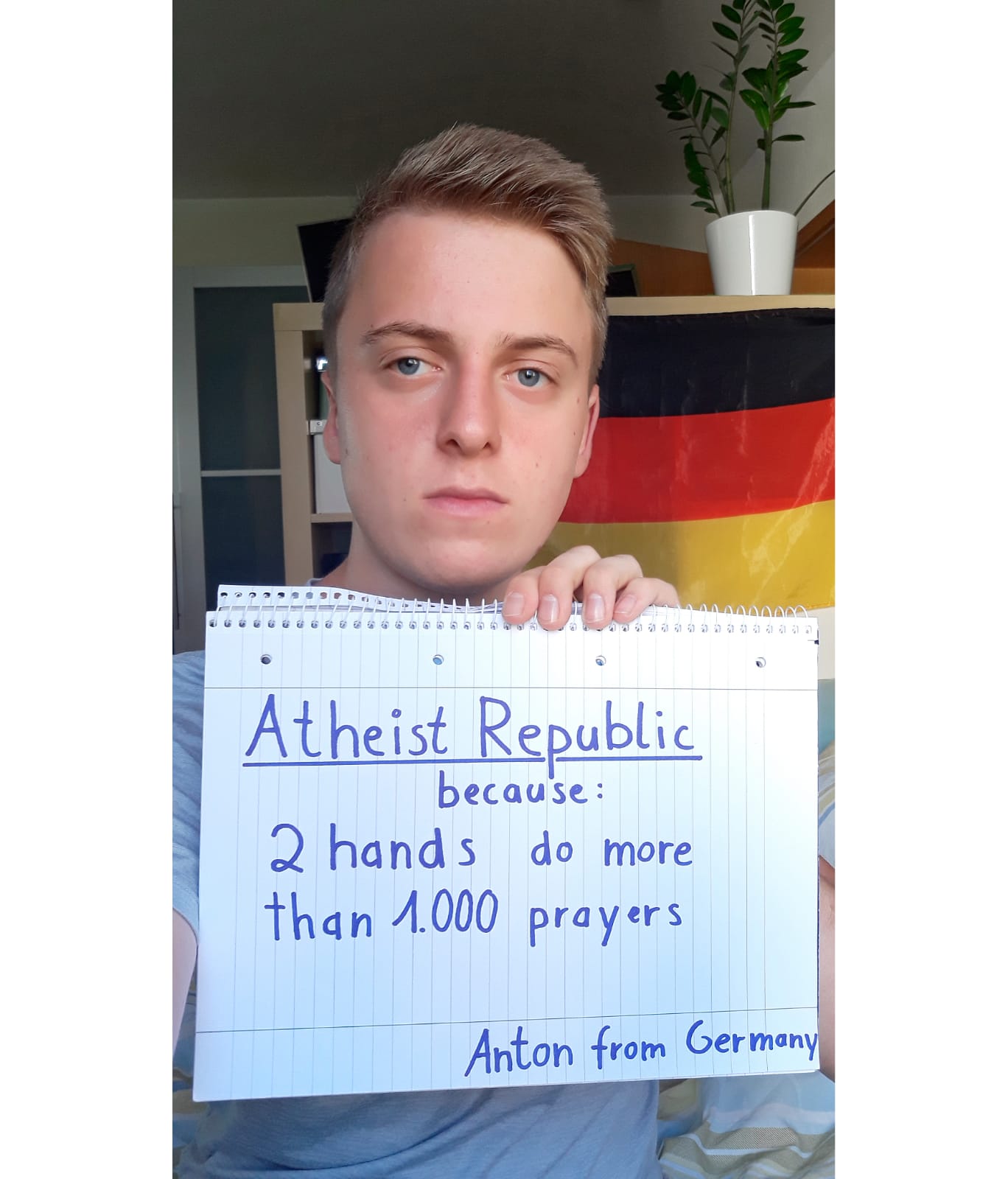 Click on the image for larger version.
I was being raised as a Christian by my parents. When got older and thought about why there are people who don't think like me and my parents, I started reading about religion. Then I recognized that religion is completely pointless. Now, since about 4 years living as an Atheist who doesn't have to go to church on Sundays anymore, I discuss with my friends or people I meet in town about religion and try, to tell them the dark truth about religion, because:
Two hands do more than one thousand prayers!
PS. please post it on Instagram. Thank you :*