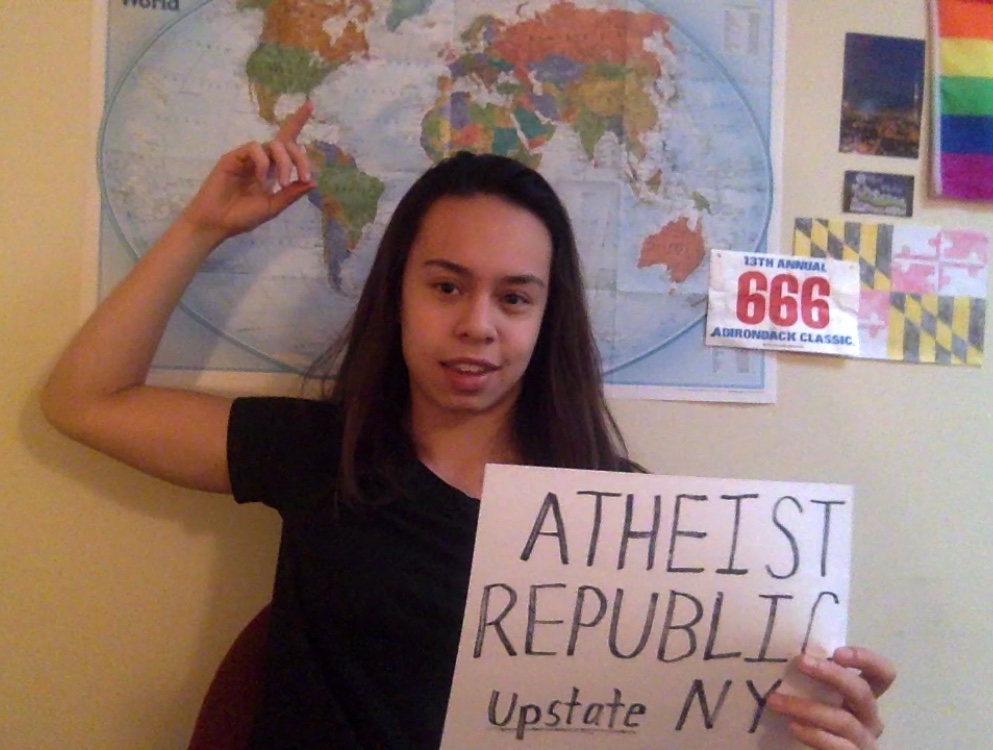 Click on the image for larger version.
I live and go to high school in a small, rural Christian and conservative farming town in Upstate NY where I'm often ridiculed for my religious/political views. I want to go into politics when I'm older to put a hand in creating a more tolerant, compassionate society.
I thank Atheist Republic for existing during my apostasy and making me feel less alone!