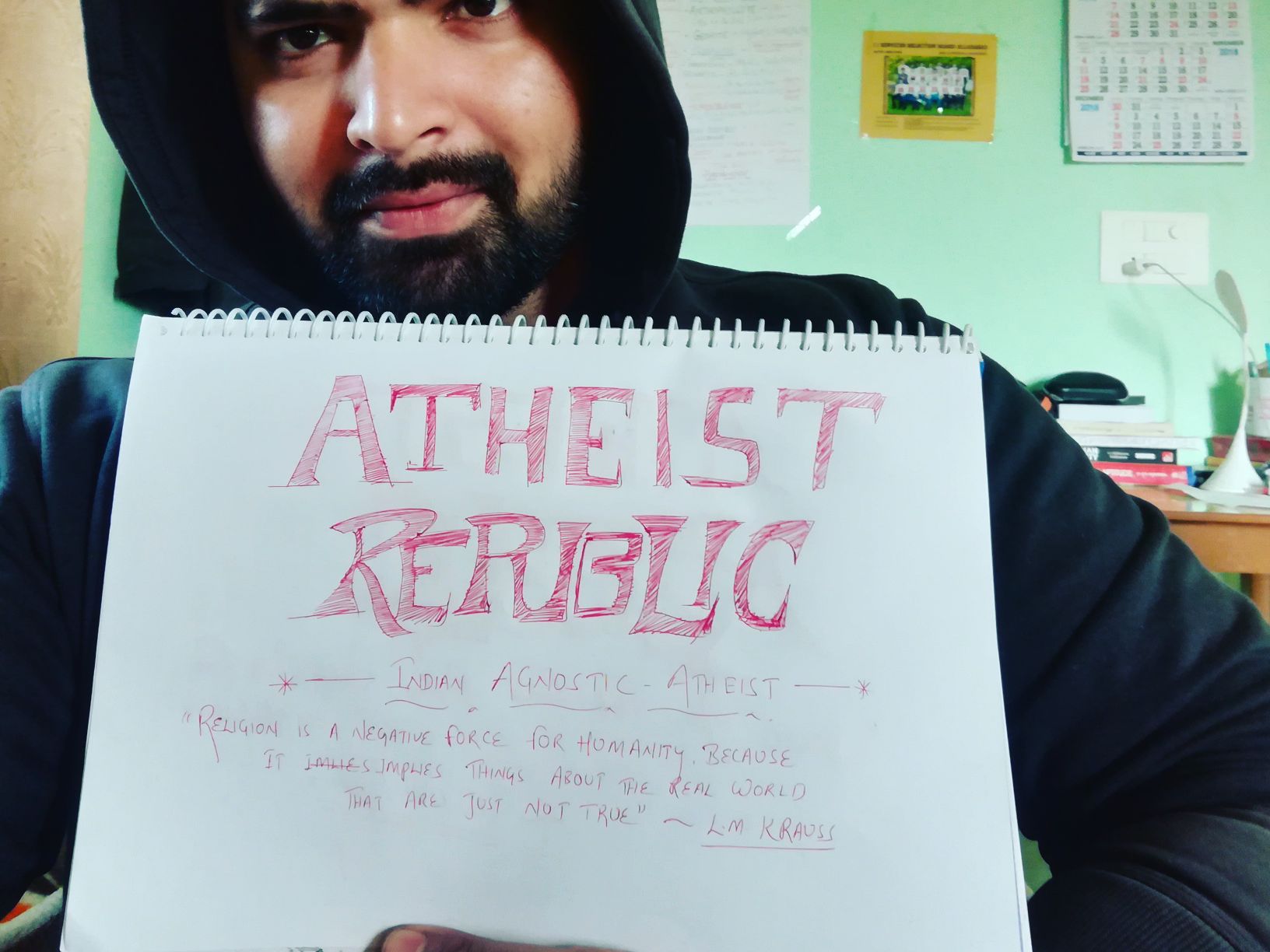 Click on the image for larger version.
I became an Agnostic-Atheist when I was in 10th grade, coming from a hindu family , It was not very hard for me to be an atheist , every now and then I get into heated debates and arguments with my parents and friends and everytime I win!!
I watch debates of Christopher Hitchens and Richard Dawkins, their Ideas and views gave me a new perspective about this Universe.