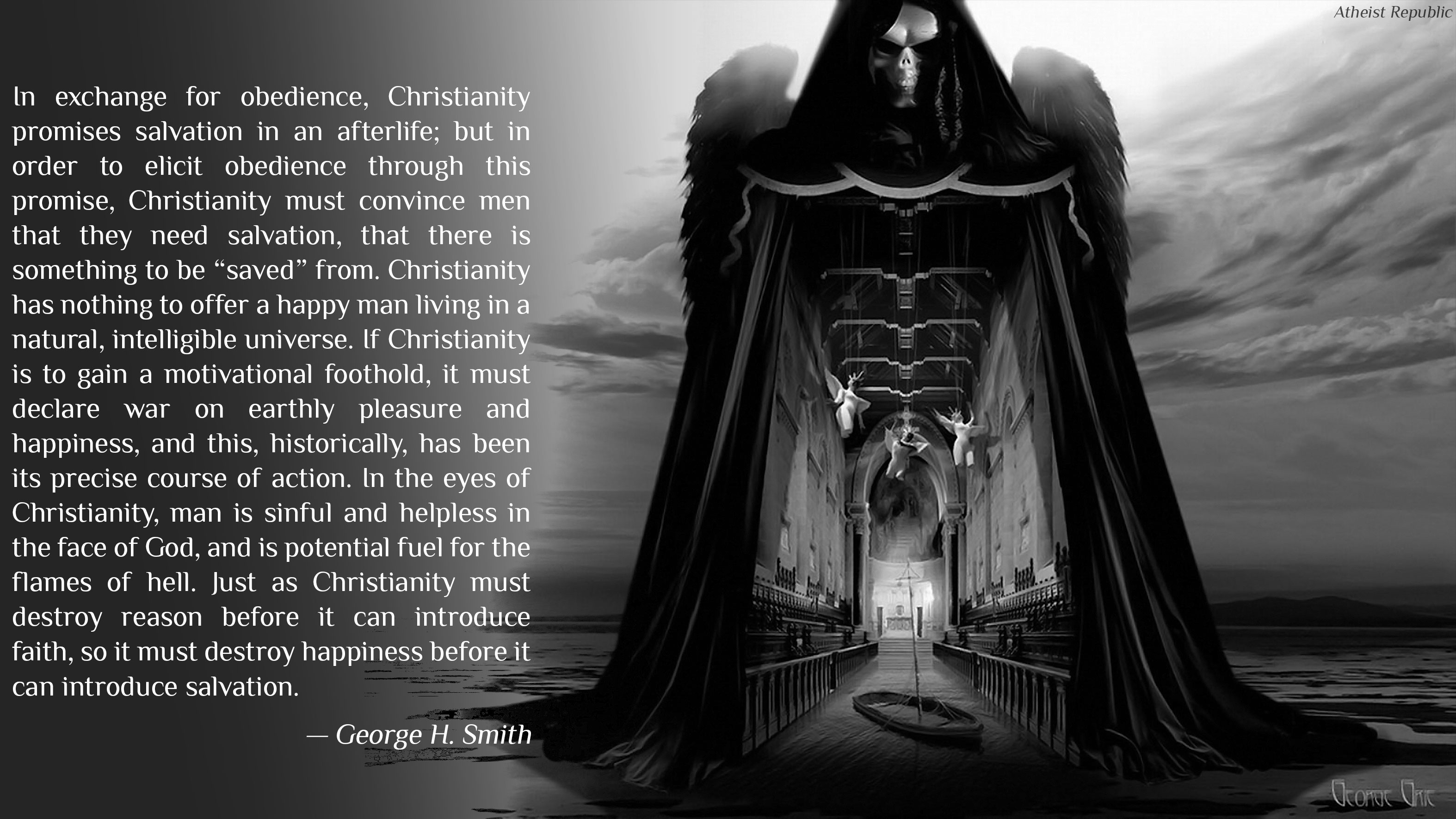 "In exchange for obedience, Christianity promises salvation in an afterlife; but in order to elicit obedience through this promise, Christianity must convince men that they need salvation, that there is something to be saved from.
Christianity has nothing to offer a happy man living in a natural, intelligible universe. If Christianity is to gain a motivational foothold, it must declare war on earthly pleasure and happiness, and this, historically, has been its precise course of action.
In the eyes of Christianity, man is sinful and helpless in the face of God, and is potential fuel for the flames of hell. Just as Christianity must destroy reason before it can introduce faith, so it must destroy happiness before it can introduce salvation."
- George H. Smith
Quote Source: Atheism - The Case Against God (The Skeptic's Bookshelf)