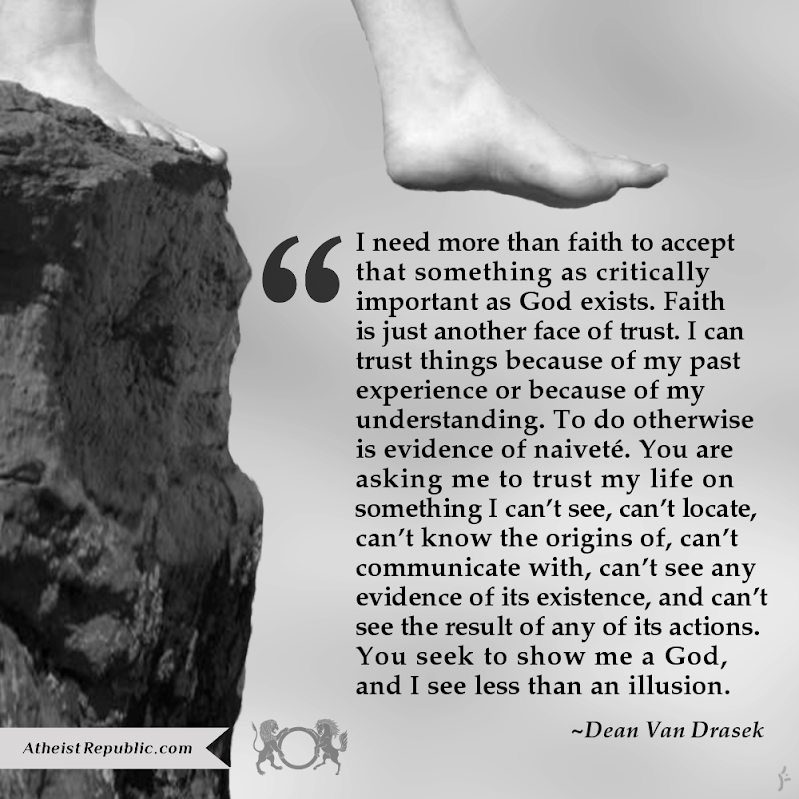 Click on the image for larger version.
I need more than faith to accept that something as critically important as God exists. Faith is just another face of trust. I can trust things because of my past experience or because of my understanding. To do otherwise is evidence of naiveté. You are asking me to trust my life on something I can't see, can't locate, can't know the origins of, can't communicate with, can't see any evidence of its existence, and can't see the result of any of its actions. You seek to show me a God, and I see less than an illusion.
- Dean Van Drasek
Quote Source: Is God Real? Does God Exist?