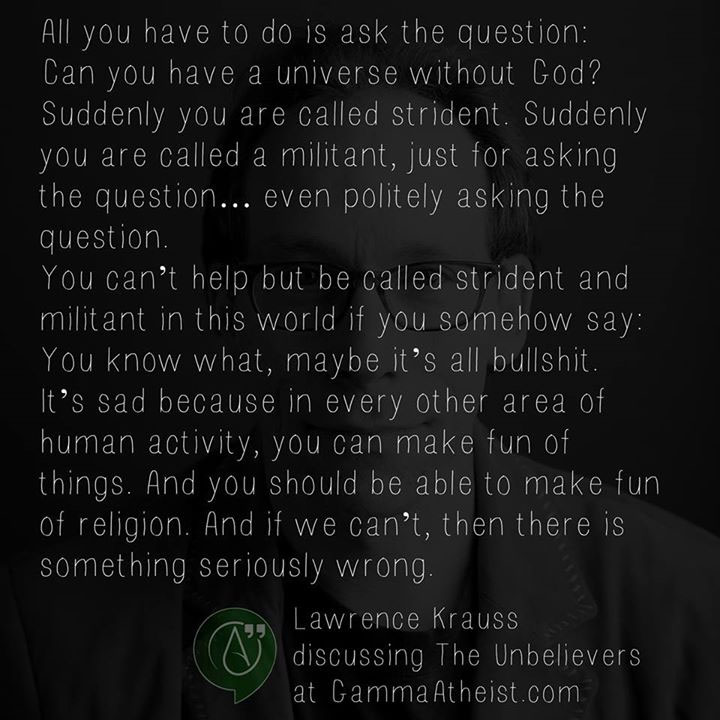 Click on the image for larger version.
All You have to do is ask the question: Can You have a universe without God? Suddenly you are called strident. Suddenly You are called a militant, just for asking the question… even politely asking the question.
You can't help but be called strident and militant in this world if you somehow say: You know what, maybe it's all bullshit. It's sad because in every other area of human activity, you can make fun of things. And you should be able to make fun of religion. And if we can't, then there is something seriously wrong.
- Lawrence Krauss discussing The Unbelievers at GammaAtheist.com
Quote Source: YouTube Clip