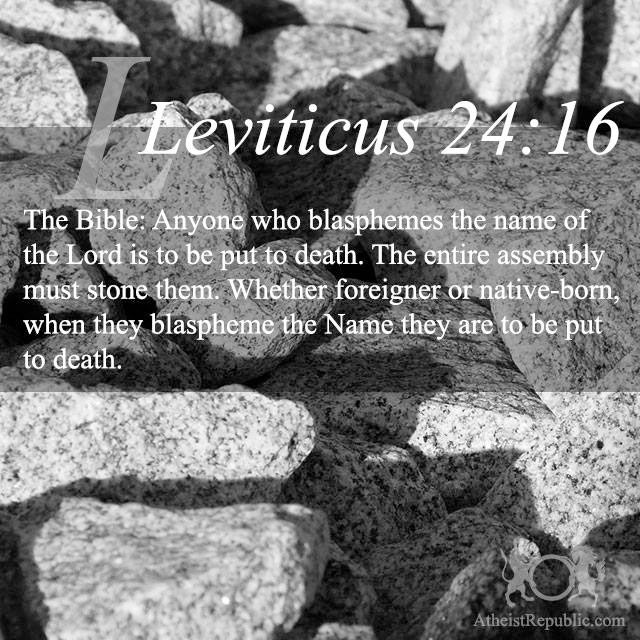 Click on the image for larger version.
No wait, you're interpreting it wrong. It's really a metaphor about love!
The Bible: Anyone who blasphemes the name of the Lord is to be put to death. The entire assembly must stone them. Whether foreigner or native-born, when they blaspheme the Name they are to be put to death.
- Leviticus 24:16
Photo Credits: The Bible