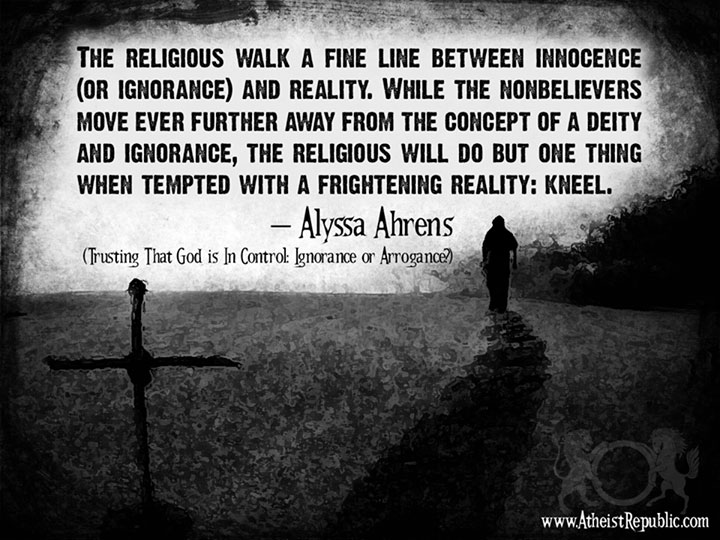 Click on the image for larger version.
The religious walk a fine line between innocence (or ignorance) and reality. While the nonbelievers move ever further away from the concept of a deity and ignorance, the religious will do but one thing when tempted with a frightening reality: kneel.
- Alyssa Ahrens
Quote Source: Trusting That God is In Control: Ignorance or Arrogance?