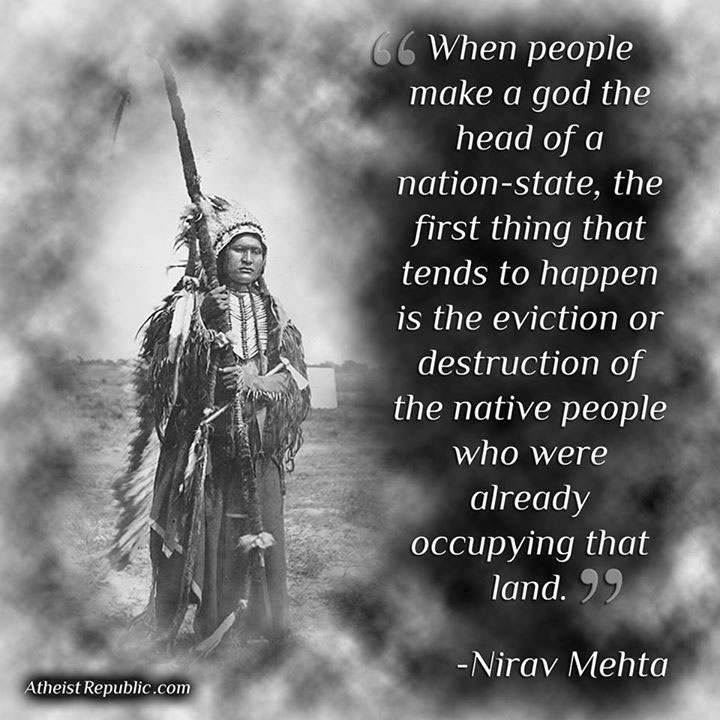 Click on the image for larger version.
"When people make a god the head of a nation-state, the first thing that tends to happen is the eviction or destruction of the native people who were already occupying that land.
- Vish Carvaka
When the missionaries came to Africa they had the Bible and we had the land. They said "Let us pray." We closed our eyes. When we opened them, we had the Bible and they had the land.
- Desmond Tutu
Quote Source: Holy Lands" and Their Abandoned Peoples