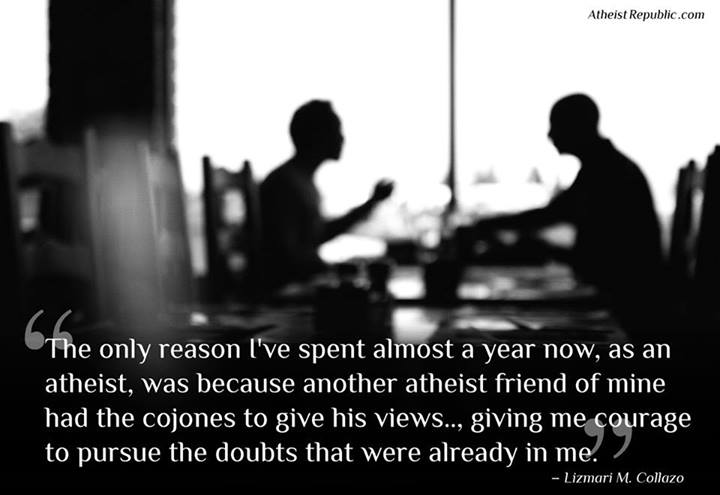 Click on the image for larger version.
Look, I've spent almost 35 Years as a believer; 7 of those as a fundamentalist, creationist Christian. The only reason I've spent almost a year now, as an atheist, was because another atheist friend of mine had the cojones to give his views on his facebook wall, all the time, giving me courage to pursue the doubts that were already in me.
I don't think anything will change until we actively challenge the things people take for granted. I have no time to waste apologizing, or being careful for what I know as truth, because I *wasted* so much of my life on nonsense thanks to people who had NO COMPUNCTION indoctrinating me and taking advantage of my vulnerability as a young adult searching for answers. If these kinds of videos -- videos on truth -- offend people, then it is because of their own insecurities about the truth they accept as truth. There is nothing wrong with this video... and we shouldn't pussyfoot around the truth anymore. Should we be gratuitous dicks to believers? No. But I see no reason why belief should be left unchallenged. NO REASON.
- Lizmari M. Collazo