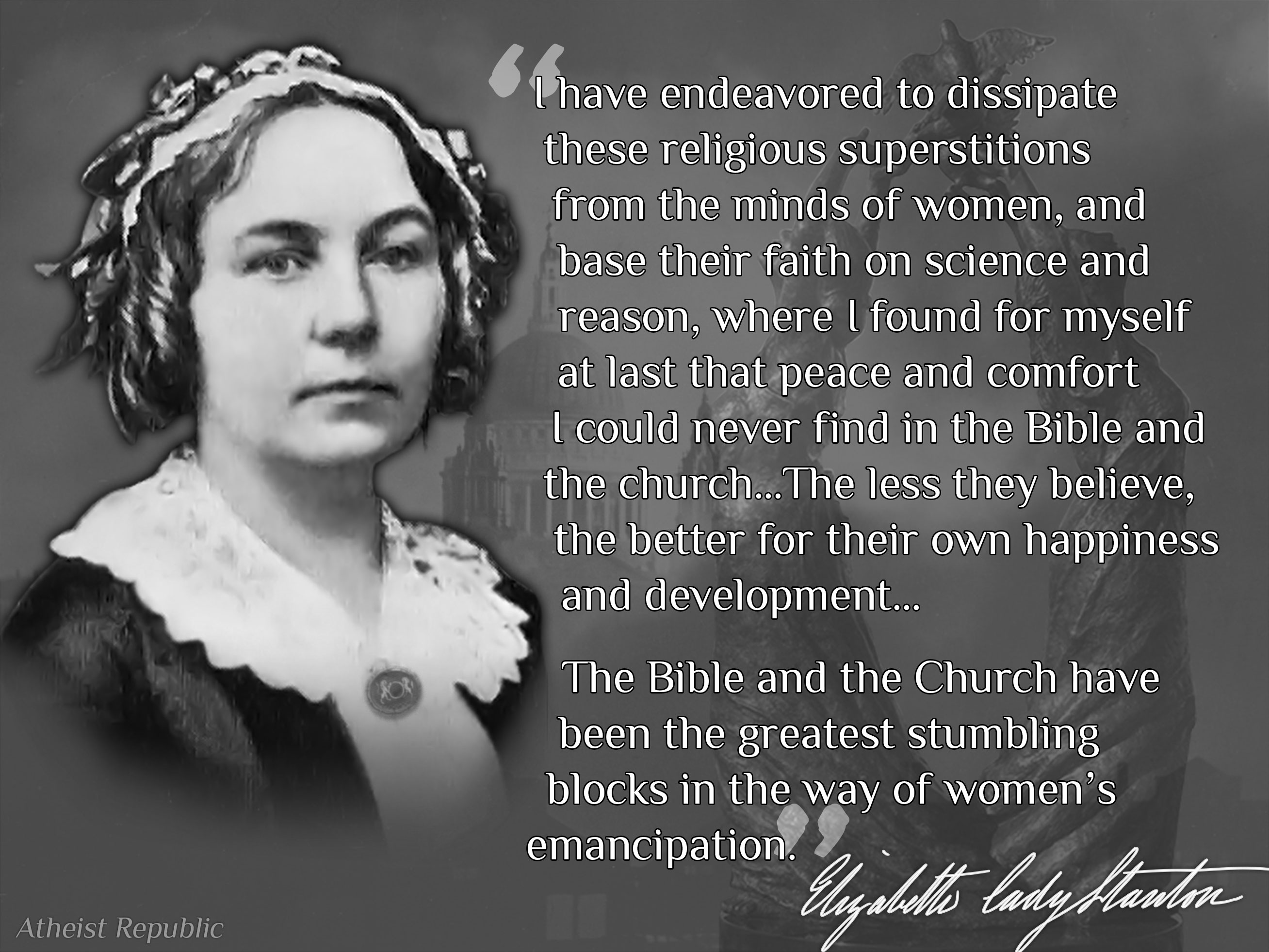 Click on the image for larger version.
I have endeavored to dissipate these religious superstitions from the minds of women, and base their faith on science and reason, where I found for myself at last that peace and comfort I could never find in the Bible and the church....The less they believe, the better for their own happiness and development...
The Bible and the Church have been the greatest stumbling blocks in the way of women's emancipation.
-Elizabeth Cady Stanton
Quote Source: The Degraded Status of Woman in the Bible" (1896) - Quoted from Annie Laurie Gaylor, Women Without Superstition : No Gods - No Masters, page 103