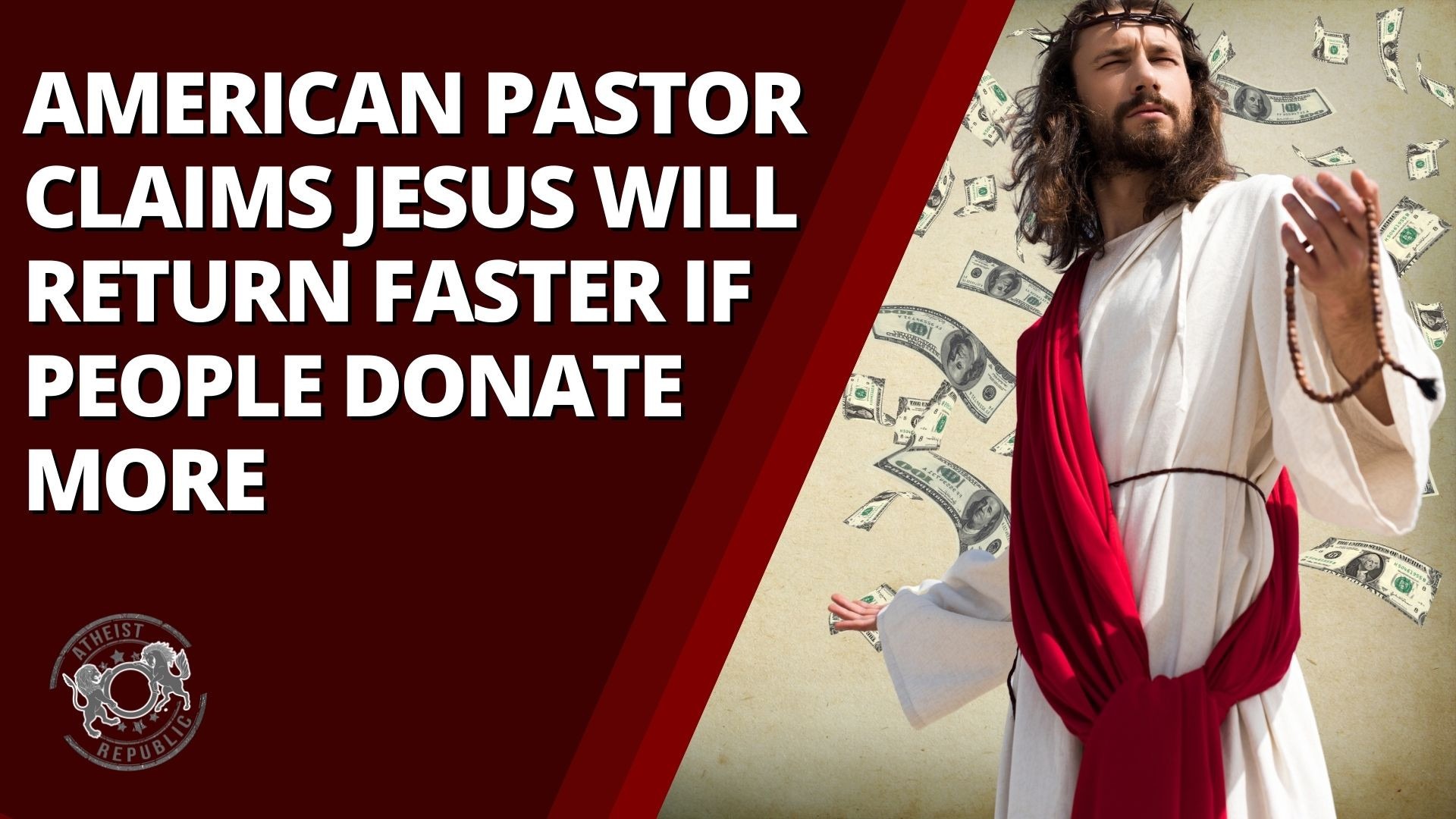 Less than a month after Jesse Duplantis lied about giving out generators during Hurricane Ida, the notorious pastor is in hot water again. In one of the episodes of a 4-day Victorython, Duplantis claimed that Jesus had not returned yet, because people were not donating enough. "Jesus hasn't come because people are not giving the way God told them to give," he said.
Victorython, an annual fundraising event for another infamous pastor, Kenneth Copeland, ran from September 19 to 22, 2021. Duplantis also shamelessly announced that he is a multi-millionaire. When accused of being a millionaire, Duplantis vehemently said "that's not true… multi… Now add that to it, and you'll be alright," he said.
The clip showing Duplantis making the outrageously heartless and indifferent claim was Tweeted by Right Wing Watch, an anti-right-wing watchdog. In the video, Duplantis claimed that Jesus wants to see humanity "as much as we want to see him." And his absence is caused by people "not doing in the financial realm — because we're living in an economic world."
Participating in a "Victorython" fundraiser for Kenneth Copeland's ministry, right-wing pastor Jesse Duplantis brags about being a multi-millionaire with his own private plane while telling viewers that they can "speed up" the return of Christ by donating. pic.twitter.com/3VE6sETWBB

— Right Wing Watch (@RightWingWatch) September 22, 2021
Netizens quickly lashed out against Duplantis' insane claims. Twitter user, Alex Rodriguez, used Duplantis's own words, saying, "we can "speed up" the return of Christ by taxing these idiots' ministries." Luke Barnett also retweeted Right Wing Watch's video highlighting the heartlessness of Duplantis's claim, saying that "there poor people out there calling in to give their last $10 instead of taking care of themselves.
We can "speed up" the return of Christ by taxing these idiots' ministries. https://t.co/axW8l39hex

— Alec Rodriguez (@AlecPlaRod) September 24, 2021
The ring-wing Evangelical pastor is not a stranger to controversy. The 72-year old preacher from New Orleans has been duping his followers to finance his lavish lifestyle. In 2018, he made national headlines for asking his followers to donate for his $54 million private jet that will let him "get this gospel preached to the world."