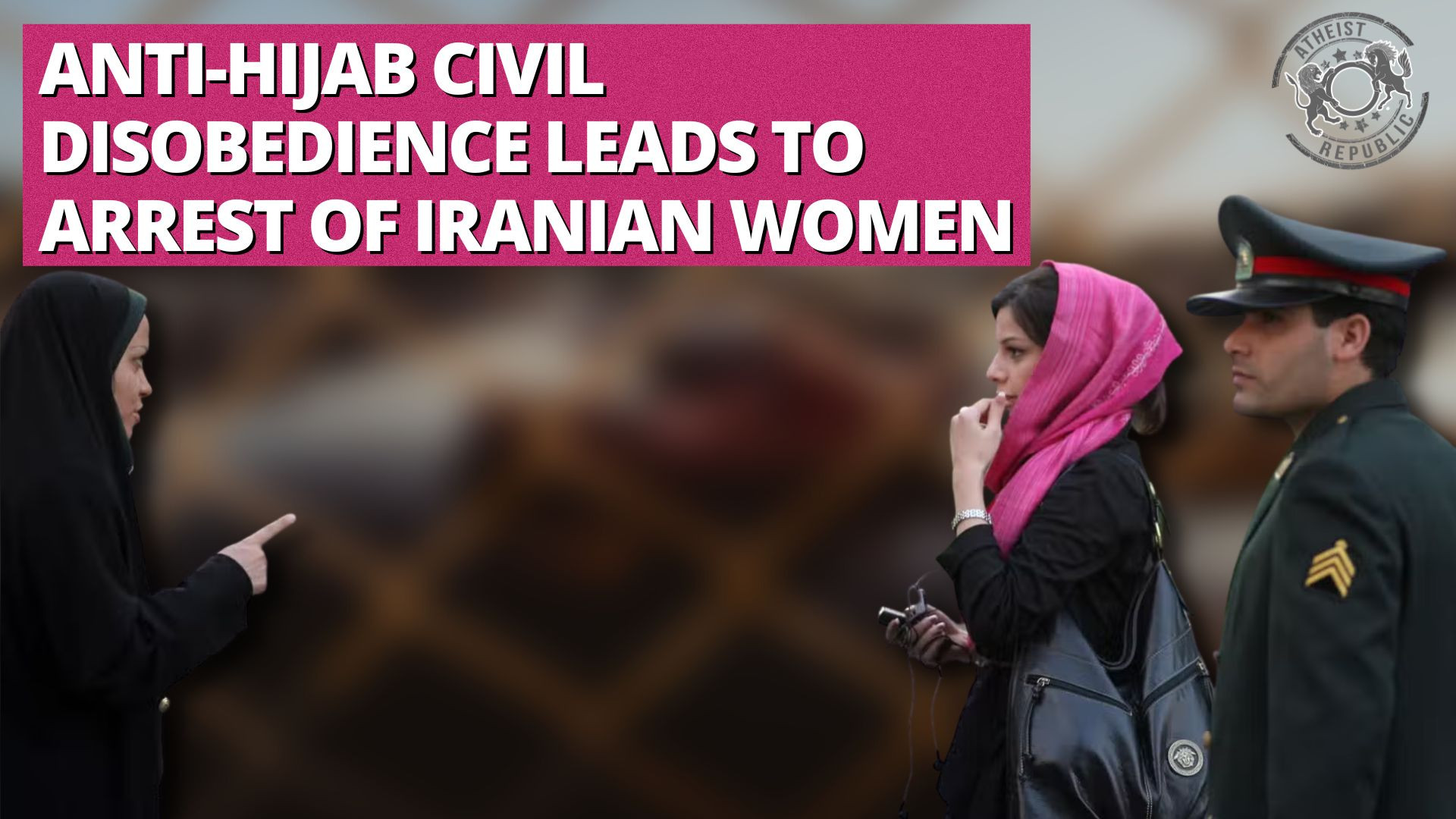 Amid an intense campaign of the Iranian government on the proper and strict wearing of the hijab, arrests of protesters, mainly women activists, have also started to increase.
Under Iran's 1980 Islamic Sharia law, women are obliged to cover or disguise their figures by wearing long, loose-fitting clothes, ensuring that this also covers their hair. Women who violate this dress code are met with public rebuke, fines, and even arrests.
Despite this, voices of women echoing over this issue, including on social media, have become more prominent, especially on July 12, during their 'No2 Hijab' campaign. Many women have posted photos and videos of them removing their hijab, with some posted as "The good feeling of freedom - NO2Hijab".
Iranian women plan to stage acts of civil disobedience.#No2Hijab #هویت_ایرانی #حجاب_بی_حجاب #نه_به_حجاب_اجباری pic.twitter.com/k4VWEvxi3v

— (@Ehsn_Tni) July 12, 2022
The peak of these arrests happened following the call of women on their rights. Accordingly, there has been a rise in harassment among women for "improper" wearing of the hijab.
A firm warning over those disobeying hijab rules was announced. Ahmad Vahidi, the interior minister, said that the government's Special Unit would take action against those "breaking rules." Some called hijab violators "Satan's troop," and some alleged these women committed 'Moharebeh,' meaning "enemy of God," identified as a serious crime based on the Sharia.
One of the women arrested is twenty-eight-year-old Rashno, a writer and editor. She was detained on July 16 following a viral video about her and a woman named Rayeheh Rabi'i, who argued inside a city bus over hijab rules enforcement.
In the video, Rabi'i, wearing a black 'chador', was seen shouting at Rashno, who removed her hijab inside the bus.
The argument between the two became panicky, which triggered other passengers to intervene and, as filmed, forced Rabi'i out of the bus.
An undercover agent filmed this Iranian woman for the Revolutionary Guards in order to arrest her for not wearing hijab.
Women got united & kick the harasser out. Now it's our time to get united & help Iranian women who want to be free to choose what they want to wear.#LetUsTalk pic.twitter.com/erlaBgNnvB

— Masih Alinejad (@AlinejadMasih) July 16, 2022
Rabi'i, for her part, had secured a copy of the video and threatened to relay this to the Revolutionary Guards.
Rabi'i received praises for what she did, particularly from some government officials, including the head of Islamic Development.
Later that day, Arash Sadeghi, civil rights activist, and ex-political prisoner, said that Rashno was nabbed following this altercation with Rabi'i.
Prior to Rashno's arrest, Souri Babai Chegini, a civil activist and one of the women who took her hijab off during the nationwide civil disobedience campaign on July 12, was arrested. Her husband, Mohammad-Reza Morad-Behrouzi, alleged that at least eight agents, including two women, had arrested Chegini, taken the cellular phones of their children, and menaced their 13-year-old daughter.
Melika Qaragozlu, another woman who unveiled her hijab and posted this on social media, was also arrested.
In February 2021, Iran's Supreme Leader, Ayatollah Ali Khamenei, issued a fatwa stating that women in cartoons and animated features must be depicted wearing a hijab, according to the country's Tasnim News Agency.