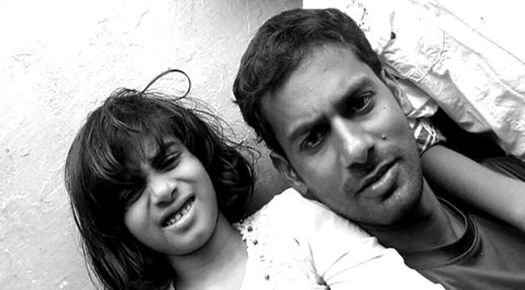 Coimbatore (Tamil Nadu): Farook was a scrap dealer and a member of the Dravidar Viduthalai Kazhagam (DVK), a political party dedicated to social reform based on activist and Dravidian leader Periyar EV Ramaswamy's ideology. Periyar was an Indian social activist and politician who spent over fifty years giving speeches, propagating the realization that everyone is an equal citizen and the differences on basis of caste and creeds were man-made to keep the innocent and ignorant as underdogs in the society. Periyar viewed reasoning as a special tool. According to him, all were blessed with this tool, but very few used it and that is obviously the truth.
In a Facebook post on March 13, Farook had said: "I am an enemy of god, enemy of religion and enemy of caste. But I am not an enemy of humans who believe in humanity." His open atheism and the promotion of the same have led to his death.
According to the police, four people waylaid him and hacked him to death on March 16. He was stabbed 18 times at Ukkadam, Coimbatore. On Friday, one day after Faook's murder, six people surrendered before a local court in connection with the crime – Anshanth, Saddam Hussein, Shamsudeen, Abdul Munaf, Akram Jinda and Jaffar. They all were friends and neighbors to Farook for nearly 15 years. Farook is survived by his parents Hameed and Nafisa, his wife Rasheeda, brother-in-law Shahjahan, 11-year-old son Afrid, and six-year-old daughter Anafa.
Farook was an atheist and rationalist. He was also the administrator of a WhatsApp group called 'Allah Murdad,' meaning 'There is no God'. "This murder could be a warning to those who are against religion," said a senior official investigating the case on the condition of anonymity. "Farook had refused to exit from this WhatsApp group. The murder could be a warning to other Muslims who are part of that group. In this group, Farook had even posted a picture of his daughter holding up a placard that reads 'There is no God'," he said.
After his son Farook was murdered, Hameed decided to join Dravidar Viduthalai Kazhagam, a splinter group of Dravidar Kazhagam founded by Periyar to propagate rational ideas.  According to Indiatimes, DVK members expressed concern about Hameed's safety. "For now, our concern is to educate the two children of Farook. One of them wants to be an advocate. So we are not very keen on involving Hameed in ideological activities," said Nehrudass, district president of DVK. "If my son had agreed to follow diktats of his murderers to give up his ideology, he would have lived. But he stood up for his principles. I feel proud of my son,'' says Hameed.
Photo Credits: Scroll.in