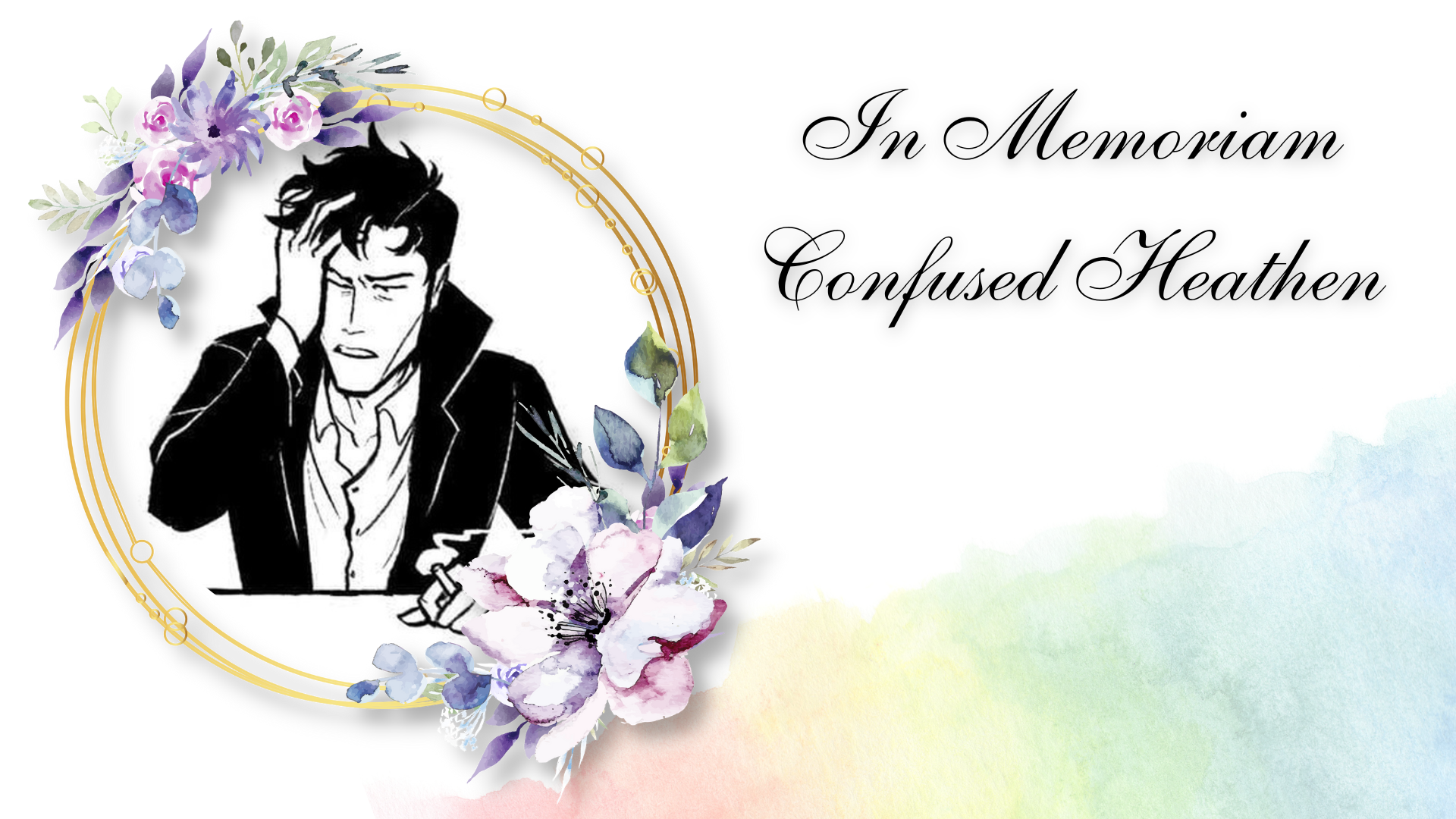 Atheist Republic is saddened to learn of the recent passing of an important member within the international Atheist Republic community, the Egyptian Ex-Muslim that was known to us as "Confused Heathen," "Confused Hamlet," and "Labby" to close friends. Confused Heathen was an active member of the Atheist Republic YouTube live chats and Discord community and became the founding creator and moderator of the Atheist Republic Subreddit. Confused Heathen also founded the subreddit ExEgypt, which he created to bolster community and connections for Ex-Muslims and Ex-Christians, and its sister Discord community. The ExEgypt community has already grown to nearly 10,000 members within the span of less than 2 years, no small feat.
In reaction to the heart-wrenching news, Atheist Republic's President and CEO, Susanna McIntyre, stated, "If there is one thing I know about Confused Heathen, I know that he deeply wanted happier and freer lives for his fellow Egyptian atheists. He was always looking for a way to do more: dissatisfied with the restrictions of online communities yet faced with stark danger and illegality of on-the-ground organizing in Egypt. He was young and dedicated more time and energy to others than people several decades his senior. His accomplishments and interventions on behalf of others are a reminder that the faceless activists often make a bigger difference in individual lives than the most celebrated figures."
Here is a short collection of memories shared by community members from the Atheist Republic and ExEgypt communities. [Heathen used he/him pronouns in some communities, and she/her in other communities, hence there is a diversity of pronouns in the dedications that people shared. Some dedications have been edited for clarity.]
"Dear Heathen,
I wish I had told you this when I could still hear you arguing again about it. You touched the lives of so many people. You gave us hope. You gave us a reason to love being who we are. And for that, I thank you. You are nothing short of a revolutionary. And people will know your story; I promise you this. If it's the last thing I do, I'll find a way for your story to be published. I am sorry for all the heartache you endured. I hope you're not suffering anymore. And I hope you're with him now.
We will miss you, boss." - Karamel
"You are one of the sweetest people I have ever known, online or offline. Talking to you always felt so good. I don't know how a person could be going through so much and still giving positive vibes. I still remember you talking about the nightmares you used to have and what all you wished to do but were not able to. I remember your silly jokes, like you giving feedback on my advice by saying, "it is even worse than my existence." I was so surprised that you remembered me after I messaged you after months. Even after going through many troubles, you created platforms for people you wished to help. People like you are very rare and deserve to be remembered. You deserved better. You deserved a good life. I will always remember you, my friend." - Rice Bag
"It's nothing short of impressive to see what Heathen has done for ex-Muslims in such a short time. To say that I was impressed with their work would be a severe understatement. I first met Heathen a little over two years ago. Heathen was part of a small coalition of people that comprised some of the first members of the AR Discord server. We would often be talking with each other in voice chat whilst playing some online games. We all got to know each other fairly well and bonded over similar values and beliefs. We didn't speak to Heathen as much as we used to once he started up Ex-Egypt and strove to make a better world for ex-Muslims, but we always kept in touch. It's absolutely heartbreaking to hear about what happened. Heathen deserved so much better. He was an immensely inspiring and caring person that made the lives of many people better off by creating a community they felt comfortable in. Heathen may be physically gone, but his spirit lives on in the grand work they've done and in the lives they've inspired. Wherever you are, I hope you've found peace." - Vincent V.
"I was lost and alone with my deadly thoughts. I thought I'll have to fight this battle on my own, with no help whatsoever. By sheer luck, his aspiring community was introduced to me. I didn't have to go alone any more, thanks to him. For that, I'm forever grateful.
RIP ConfusedHamlet." - Mighty
"There are no words to describe your tremendous amount of work for a whole community you built just because you wanted a safe space for everyone, including yourself. You have been an inspiration to many and a nice light to even more, even if you yourself were dim or missing that light. I miss your jokes, your sincerity, and your unique ways of expression. Sorry I couldn't meet you when it was deeply needed, but I hope you found peace in passing. You'll stay as lovely as ever in all of our eyes. May everyone harbor the love you held for your community as much as you did <3"- Emily
"We will continue what you have started; your efforts won't be forgotten, and you won't be forgotten. I'll miss you, Heathen. May you find the comfort this world couldn't give to you even when it was due.
Rest in peace, heathen." -Kino
"Heathen was the reason thousands of Egyptian ExMuslims found a place to call home, and the reason so many deep friendships and relationships formed and hundreds of people here owe her for changing their lives."
-u/ModyBuzz
You can read more dedications to Confused Heathen, and add your own, here.