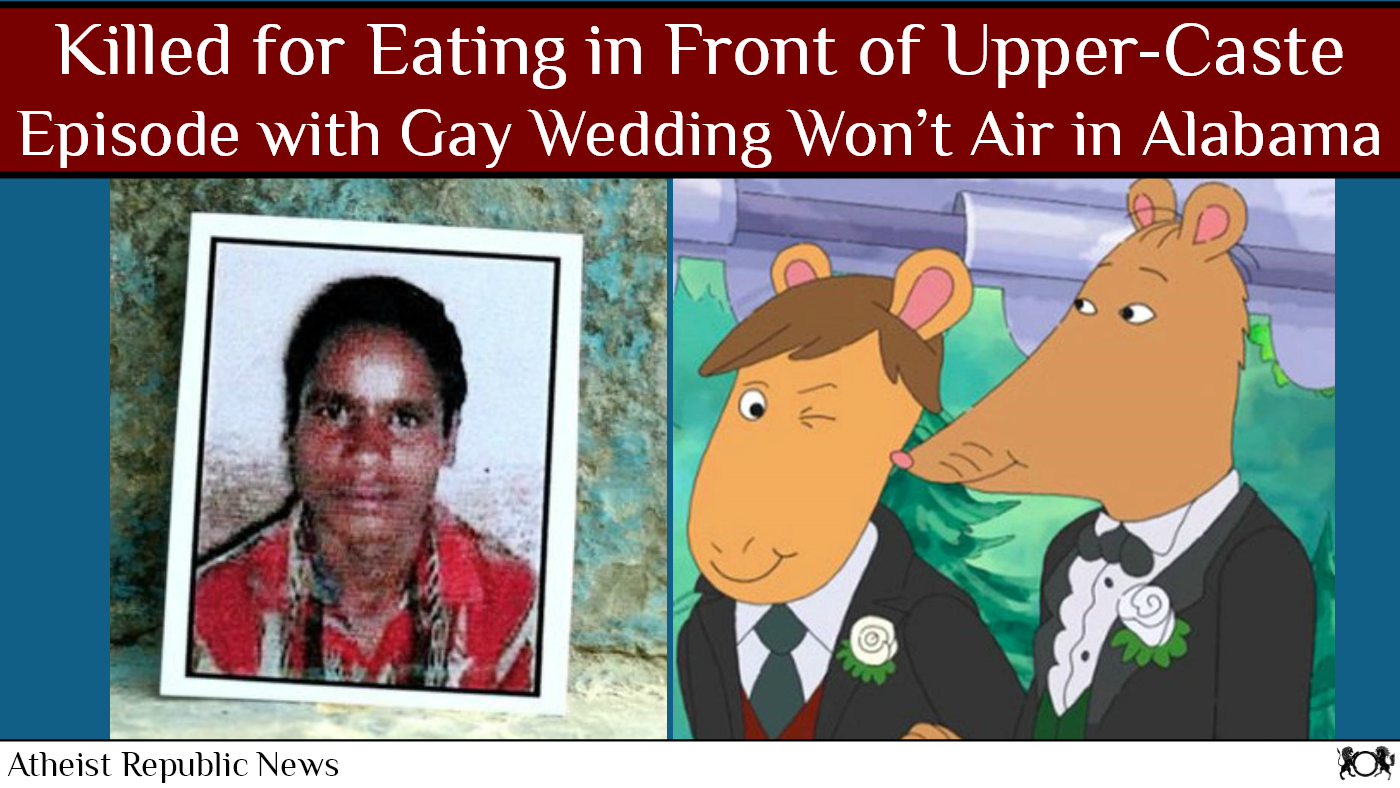 1. Last month, a group of upper-caste men allegedly beat up a 21-year-old Dalit resident, named Jitendra, so badly that he died nine days later. His alleged crime: he sat on a chair and ate in their presence at a wedding. Local residents from the Dalit community allege that Jitendra was beaten and humiliated at the wedding. He left the event in tears, but was ambushed again. Of the 50 families in Jitendra's village, only some 12 or 13 are Dalits. Police have arrested seven men in connection with Jitendra's death, but all of them deny any involvement.
2. A Sikh schoolgirl brought a kirpan, a small blunt or dagger worn by Sikhs as a mark of their faith, into the school earlier this month. It caused parents to boycott her primary school over safety concerns. The headteacher of Redscope Primary school in Rotherham, South Yorkshire, was forced to write to parents and reassure them that kirpans were "religious ornaments" and not weapons after some refused to bring their children to school over safety concerns. Her parents decided that it would be best for her not to wear kirpan in the future.
3. Hundreds of ultra-Orthodox Jews clashed with police in Jerusalem over the weekend in  protest of the Eurovision Song Contest final, which was held on Shabbat. The impassioned crowd blocked Haneviim Street and stopped traffic on Saturday, The Times of Israel reported. Protestors attacked officers responding to the demonstration, and one was arrested. The protestors, shouting "Shabbes" in Yiddish, claimed the scheduling of the international contest was a "desecration" of the Jewish day of rest. A small group of women held a counter-protest by taking off their shirts, revealing their bras and causing the protesters to go elsewhere. Orthodox Jews live by strict modesty codes and are forbidden from looking on immodestly-dressed women.
4. Volunteers from the charity As-Suffa fast for up to 19 hours a day during the holy month. But when they finish their day jobs they head to Lionel Street in central Birmingham to serve hot meals to the homeless, as well as providing companionship and practical help. As-Suffa, which also has centres in Walsall, Coventry, has provided a quarter of a million hot meals to the homeless since 2012. 
5. The episode "Mr. Ratburn and the Special Someone" aired nationally on May 13, showing Arthur attending the wedding of his teacher and partner. The Alabama Public Television has chosen not to air an episode of the PBS children's show "Arthur" because it included a same- sex wedding. In 2005, the station had previously pulled an episode of "Arthur" when a character had two mothers. 
6. On Monday, a prosecutor said that a black man charged with fatally shooting a woman and wounding seven people at a Nashville church aimed to kill at least 10 white churchgoers and cited a 2015 massacre at a black church in South Carolina. Emanuel Kidega Samson, 27, faces a 43-count indictment, including a first-degree murder charge, in the September 2017 shooting at Burnette Chapel Church of Christ.
7. Austrian MPs have approved a law aimed at banning the headscarf in primary schools, a measure proposed by the ruling right wing government. The text refers to any "ideologically or religiously influenced clothing which is associated with the covering of the head". The government said the patka head covering worn by Sikh boys and the Jewish kippa would not be affected. 
8. In February, as a Middle East meeting hosted by the Poles and orchestrated by the Trump administration kicked off, Israeli Prime Minister Benjamin Netanyahu posted an ominous tweet, saying that the gathering was to "advance the common interest of war with Iran. "The tweet was soon after deleted and reposted to read "combatting Iran" -- but the implication remained. Meanwhile, a recent Saudi news outlet reportedly close to Saudi Crown Prince Mohammad bin Salman (MBS) urged the US to launch surgical strikes against Iran after the kingdom accused  Tehran of a drone strike that closed down a Saudi oil pipeline. America should avoid a war with Iran at all costs unless Tehran threatens core American interests: preventing terrorism against Americans abroad or against the homeland, preserving the uninterrupted flow of oil from the Persian Gulf, and preventing Iranian acquisition of a nuclear weapon. Unlike Netanyahu and MBS, who have little interest in engaging Iran, the Trump administration should make the effort to open direct contacts with Iran. And Trump has, in fact, expressed that he wants Iran to give him a call, but no such call has been received.
9. Michael Brandon Samra was convicted for helping his friend Mark Duke kill his entire family. Duke had planned the killings because his dad wouldn't let him use his truck. Despite Duke being the architect of the quadruple murder, his death sentence was ultimately overturned because he was only 16 at the time. Samra, who was 19, wasn't spared. As he was executed by the state, Samra invoked religion. His attorney held out hope that Governor Kay Ivey would extend her supposed "pro-life" beliefs to death penalty victims as well,
but the hypocrisy remained in place. Alabama executed a convicted murderer on Thursday, a day after the state enacted a near-total ban on abortions. Instead of investigating evidence of brain dysfunction, trial counsel repeatedly told the jury that Brandon was a follower of Satan and his involvement in the crime was related to his membership in a Satan-worshipping gang 
10. Schools across England have received letters opposing the teaching of relationships and sex education (RSE) and LGBT equality. Mainly Muslim families have been protesting outside Anderton Park Primary School in Birmingham after pupils were given books featuring
transgender children and gay families. A protester said, "God created women for men's pleasure" in this video: https://news.sky.com/video/share-11722583