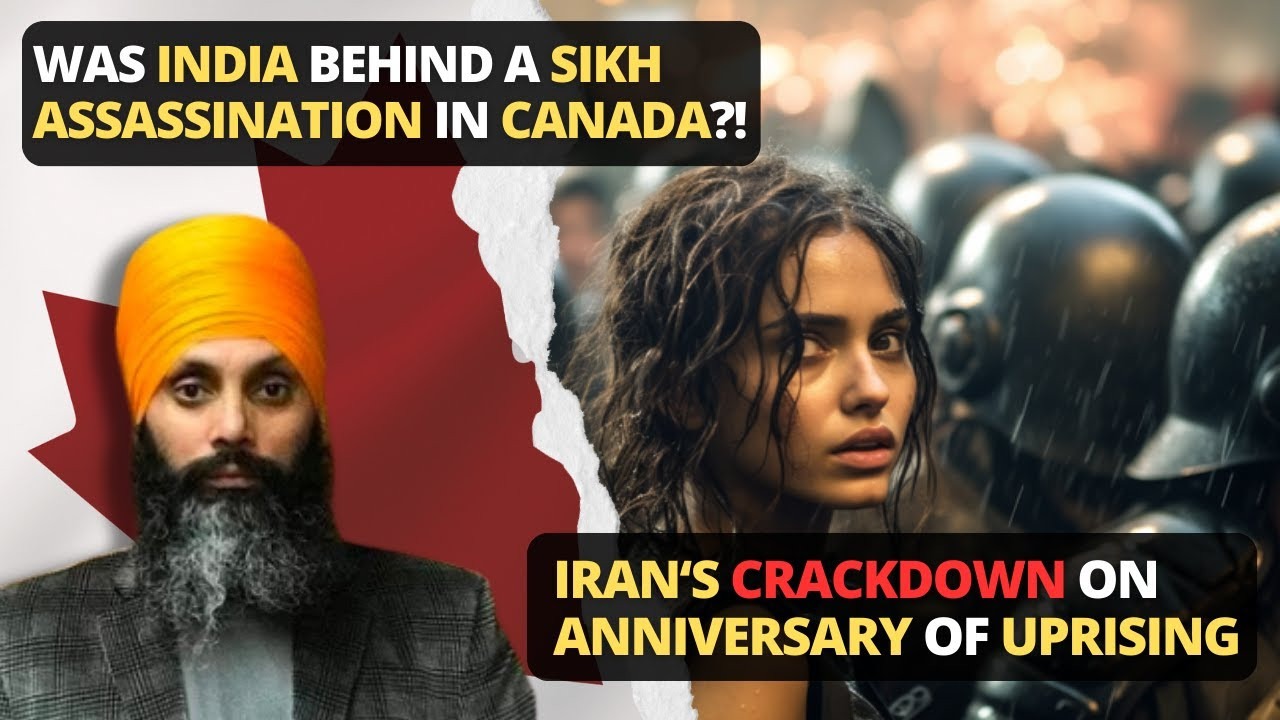 Save Atheist Republic: Support Secular Voices!
https://www.paypal.com/donate?campaign_id=MLTNMTYK8WJZL
Amidst pressing financial challenges, Atheist Republic urgently seeks your support to uphold reason, secular values, and advocate for atheists worldwide. We need $2,500 for immediate necessities: settling overdrafts, covering platform fees, repaying pivotal personal loans, and creating a cushion for future endeavors. Our bigger vision? Reviving our cherished news writer program, which we unfortunately had to lay off due to the financial crunch. Here's where you come in: by becoming one of the 50 $10 monthly donors, you play a crucial role in this revival. Remember, your support isn't merely about funds. It's an investment in a community championing freedom of thought in an increasingly dogmatic landscape. Every contribution amplifies our voice, but regular monthly donations lay the groundwork for our sustained impact. Ready to make a difference? Find the fundraiser and donate here. Stand with us, and together, we'll ensure that Atheist Republic remains an influential beacon for freethinkers.
Was India Behind a Sikh Assassination in Canada?!
https://www.theguardian.com/world/2023/sep/23/india-canada-row-blinken-calls-on-delhi-to-cooperate-in-push-for-accountability-over-killing
Location: Canada
Tensions rise as Canada investigates the killing of prominent Sikh leader Hardeep Singh Nijjar, who was gunned down in British Columbia. Sikh and Muslim community leaders have urged the Canadian government to be more proactive in safeguarding their communities amidst this turmoil. Nijjar, who advocated for a sovereign Sikh state in India called Khalistan, had been tagged a "terrorist" by Indian authorities. Prime Minister Justin Trudeau voiced concerns over "credible allegations of a potential link" between Indian government agents and the assassination, a claim that Mukhbir Singh of the World Sikh Organization said was not surprising to the Sikh community. The backdrop is a decades-old Sikh secessionist movement which traces its roots to the 1947 partition of India and Pakistan. This movement's crescendo was in the 1980s, notably marked by the controversial 1984 storming of the Golden Palace, Sikhism's holiest site, by the Indian military. This military action and the subsequent assassination of Prime Minister Indira Gandhi by her Sikh bodyguards sparked a series of violent episodes and claims of Sikh persecution, with the shadows of these events still lingering in today's geopolitics.
Iran's Disturbing Crackdown on Mahsa Amini's Death Anniversary!
https://www.aljazeera.com/news/2023/9/17/iran-detains-mahsa-aminis-father-cracks-down-on-protests-rights-groups
Location: Iran 
On the first anniversary of Mahsa Amini's death, a 22-year-old Kurdish woman arrested by Iran's morality police for violating dress codes, tensions heightened in Iran and around the world. As Iranian authorities arrested Amini's father to stymie commemorations, widespread protests emerged. In Tehran, videos showed locals cheering young protestors, while rights activist Narges Mohammadi and fellow detainees at Tehran's Evin prison made symbolic gestures by burning their headscarves. Outside of Iran, protestors convened in global cities like Paris, where a garden was renamed in Amini's honor, and Washington, DC, where crowds chanted "Say her name … Mahsa Amini" near the White House. Last year's protests over Amini's death resulted in over 500 fatalities, with 71 minors among the casualties. US President Joe Biden reflected on the international impact, stating: "Mahsa's story did not end with her brutal death. She inspired a historic movement – Woman, Life, Freedom – that has impacted Iran and influenced people across the globe."
Iran Approves 'Gender Apartheid' Bill: 10 Years in Prison for Not Wearing Hijab
https://www.theguardian.com/global-development/2023/sep/20/iran-approves-stricter-hijab-bill-targeting-those-who-mock-dress-code
Location: Iran
In a contentious move, Iran's parliament has greenlit a bill that may imprison women for up to a decade if they breach the nation's mandatory hijab regulations. Beyond the toughened penalties for dress code violations, this law targets individuals who "mock" or "promote nudity" in both virtual and physical realms. Drawing international concern, UN human rights experts labeled it "tantamount to gender apartheid," asserting a disturbing aim of forcing Iranian women into "total submission." Highlighting the gravity of the situation, Iranian human rights lawyer Hossein Raeesi stated, "Iran was already an open prison for its women; this bill merely amplifies the tyranny they face daily." The bill's approval coincides with the first anniversary of 22-year-old Mahsa Amini's death in custody, a young woman detained for allegedly wearing the hijab incorrectly, sparking widespread protests and global outcry.
Indian Muslim Killed by Mob at Mosque For "Insult" to Hindu King
https://www.aljazeera.com/news/2023/9/15/shattered-muslim-engineer-killed-by-mob-at-mosque-in-indias-maharashtra
Location: India
In a tragic event in Satara district of the western Indian state of Maharashtra, Nurul Hassan, a 31-year-old Muslim civil engineer, was brutally killed by a Hindu mob at a mosque in Pusesavali village. The genesis of this violent confrontation was a controversial social media post about Chhatrapati Shivaji, a renowned 17th-century Hindu king. While initial accusations suggested a Muslim boy's involvement, it was later revealed that a Hindu man named Amar Arjun Shinde was responsible. He allegedly hacked into the Muslim minor's Instagram account to post the contentious comment, sparking intense friction between the two communities. An anonymous police officer from Satara disclosed that Shinde's actions were rooted in a personal rivalry with the Muslim boy over a mutual female classmate on Instagram. As authorities were in the midst of unraveling this convoluted situation, the mosque was ambushed, leading to Hassan's death. In a heartfelt conversation with Al Jazeera, Hassan's grief-stricken father, Mohammad Liyaqat, remarked, "My entire world shattered when I saw my son's lifeless body on the bed. In that moment, I couldn't believe what was unfolding before my eyes."
How A YouTuber's Honor Killing Exposed Iraq's Outdated Laws!
https://www.bbc.com/news/world-middle-east-64533577
Location: Iraq
Tiba al-Ali, a vivacious YouTuber, relocated from Iraq to Turkey and shared her experiences with a broad online audience. During a return visit to her hometown, Diwaniya in Iraq, she was tragically strangled in her sleep by her father, Tayyip Ali. Shockingly, he received a mere six-month prison sentence due to Iraq's lenient stance on "honor killings". Article 409 of the Iraqi Penal Code, for instance, permits reduced punishments for those who commit violent acts against family members if they had "honorable motives" or were provoked by perceived acts of dishonor. Dr. Leyla Hussein, a women's rights activist, commented on the deep-rooted misogyny in such actions, noting, "These killings are often rooted in misogyny and a desire to control women's bodies and behaviour." Tiba's heartbreaking story, combined with the controversy of Article 409, has catalyzed a wave of protests and demands for legal reform in Iraq, spotlighting the country's urgent need to ensure better protection for women.
America's Shocking Turn Towards Theocratic Laws?!
https://religionnews.com/2023/09/13/spiritual-civil-war-how-a-group-of-christian-lawmakers-is-spearheading-a-bigger-fight-post-roe/
Location: USA
In the aftermath of the landmark reversal of Roe v. Wade, the National Association of Christian Lawmakers (NACL) is fervently working to reshape the American legislative landscape. Established in 2019 by Jason Rapert, a former Arkansas state senator known for his staunch opposition to gay marriage and advocacy for a Ten Commandments monument at the Arkansas Statehouse, the NACL aims to revert America to what its members perceive as its Judeo-Christian roots. Currently having representation in all 50 states, the organization is leveraging the momentum from the Roe v. Wade decision to promote what they term as "biblically informed" laws. They've actively circulated at least 15 pieces of model legislation, addressing issues ranging from abortion bans to the condemnation of gay marriage. Notably, the group's initiatives are backed by significant donations from conservative powerhouses, including the Alliance Defending Freedom and First Liberty Institute. While the NACL's endeavors have found resonance among many conservative lawmakers, the move is polarizing, with critics emphasizing the Constitutional principle of the separation of church and state.
Backlash as Kuwait University Moves to Gender-Segregate Classrooms
https://www.newarab.com/news/kuwait-university-enforce-gender-segregation
Location: Kuwait 
Kuwait University has ignited a wave of controversy by announcing its decision to implement gender segregation in classrooms. This move, backed by an agreement between Kuwaiti MP Mohammed Haif al-Mutairi, head of the Committee for the Promotion of Values, and the Minister of Education Adel al-Manea, mandates the prohibition of mixed-gender classes across all faculties. Al-Mutairi stated that the separation is in accordance with Law No. 24 of 1996, and added, "Aside from the law, there are also the morals of the Kuwaiti people and Islamic Sharia which have set standards and regulations to preserve the morals of Kuwaiti youth against any issue that contradicts Sharia or stirs up discord." Critics, however, decry the move as a blow to Kuwait's democratic values and an attempt to further Islamize the nation's laws, with journalist Dahem al-Qahtani warning of "serious harm to thousands of students" due to this "unjust decision."
Infamous Homophobe Ordered to Pay $100,000 to Gay Couple She Denied Marriage License
https://www.npr.org/2023/09/14/1199477637/kim-davis-same-sex-marriage-license-ordered-to-pay-damages
Location: USA
Kim Davis, the former Rowan County clerk in Kentucky, has been instructed to pay $100,000 in damages to a same-sex couple whom she denied a marriage license based on her religious beliefs. This verdict came from a federal jury in the case Ermold v. Davis, awarding $50,000 to each plaintiff, David Ermold and David Moore. Their attorney, Joe Buckles, highlighted the simplicity of the case, stating, "The Supreme Court says that my clients have a constitutional right to marry under the 14th Amendment. But this case isn't really about [Davis's] religion... It's about a government official that just refused to do her job." Despite the victory for Ermold and Moore, another couple in a parallel case, Yates v. Davis, received no damages, which Buckles termed a "terrible injustice." This case reflects ongoing tensions around the intersection of individual religious beliefs and constitutional rights in the aftermath of the 2015 Supreme Court ruling legalizing same-sex marriage nationwide.