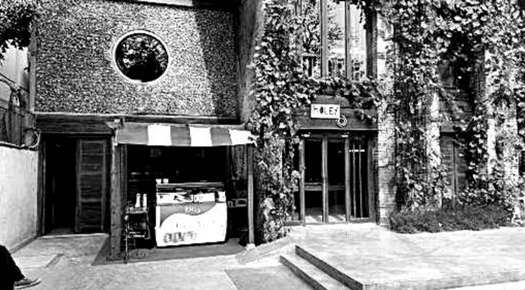 By the time the 12-hour siege ended on July 2 (inside a restaurant in the capital city of Bangladesh) as many as 22 people plus six militants were reported dead in a bloody massacre. At least 20 people were unable to recite the Quran and were hacked to death for not proving their Muslim identity. The carnage, which started on Friday, finally came to an end the following day after commandos stormed Holey Artisan Bakery—a popular eatery in Dhaka's diplomatic zone—and managed to rescue 13 hostages. 
Police Lieutenant Colonel Tuhin Mohammad Masud confirmed that six assailants had been gunned down during the raid, and two police officers were killed during the early stages of the takeover.
Even though Islamic State claimed responsibility for the attack immediately after, saying its fighters are now targeting citizens of 'crusader countries', the Bangladesh government dismissed the claim saying the terrorist group had no presence in the country. The SITE Intelligence Group (Search for International Terrorist Entities) warned however that Islamic State's news agency, Amaq, had released photographs of five of the purported attackers along with their aliases.
"Let the people of the crusader countries know that there is no safety for them as long as their aircraft are killing Muslims," Islamic State said in a statement accompanying the photographs.
During the deadly attack, the gunmen ordered Bangladeshi Muslims to stand up and profess their faith before proceeding to execute all foreigners. Reportedly, they killed one American, one Indian, two Bangladeshis, seven Japanese and nine Italians. Amaq claimed that the attackers had used knives, cleavers, hand grenades and assault rifles on their victims. As Islamic State posted pictures of dead bodies and blood-smeared floors from the attack, police officials refused to comment on whether the pictures were really from the site of Friday's massacre.
Speaking to Atheist Republic, the father of one of the hostages—who managed to escape after reciting verses from the Quran—said the attackers tortured those hostages who failed or refused to prove their Muslim identity by citing the holy book before slaying them.
Rezaul Karim, whose son and wife were at the restaurant to celebrate his daughter's 8th birthday, said, "The (gunmen) did not behave rough with the Bangladeshi nationals. In fact, they provided night meals for all Bangladeshis. The gunmen were doing a background check on religion by asking everyone to recite from the Quran. Those who could recite a verse or two were spared. The others were tortured and killed."
Brigadier General Nayeem Ashfaq Chowdhury said the victims of the attack had already been executed with a sharp weapon by the time the commandos were instructed to launch their rescue operation. According to an employee, who managed to escape from the restaurant last minute, one of the assailants wielded a sword. According to initial media reports, the gunmen held a total of 35 people hostage and refused to negotiate with security forces when they arrived.
Sumon Reza, the supervisor at Holey Artisan Bakery, said the attackers carried sharp weapons and small firearms when they stormed into the restaurant. He recalled that the attackers, all aged below 30, shouted 'Allah ho Akbar' (God is Great) while entering the restaurant and before sealing its entrances.
A huge contingent of security guards was stationed to cordon off the area, before it started to trade gunfire with the militants, who not only fired bullets but also set off bombs.
In a nationally televised speech, Prime Minister Sheikh Hasina said security officials succeeded in arresting one of the militants. She also offered condolences to the family and friends of those killed while promising to crack down on terrorism.
"It was an extremely heinous act," Hasina said. "What kind of Muslims are these people? They don't have any religion. My government is determined to root out terrorism and militancy from Bangladesh."
Declaring two days of national mourning for those who lost their lives, Hasina said Bangladesh was preparing to fight the terror that has been mushrooming in its backyard.
A 23-year-old engineering student, Abdul Rashid, expressed shock that anyone would dare to stage such an assault in an affluent area, where Dhaka's best restaurants and shopping malls often attract foreigners.
"This is for the first time in the history of our country that we are witnessing such terror," Rashid said. "This is something very unexpected for the Bangladeshis. What used to be a rather peaceful country is now looking at more radical side of it."
But others said such an attack was bound to take place, after an escalation of violence in a string of similar incidents in the South Asian country over the last two years.
"Rampant attacks on bloggers, liberal intellectuals and minority Hindus and Christians suggest that the Islamic fundamentalists have penetrated society," said 34-year-old copywriter Salma Muktadir. "There is a sense of fear in Dhaka right now. People fear for their future. The attack in such a high-security zone has left many people questioning the ability of the current government. The government of Sheikh Hasina has been weak and clueless."
The killing of foreigners is likely to break the confidence of Bangladesh's expatriate community, most of which work with various multinationals dealing in the country's $26 billion garment industry that happens to account for roughly 15 percent of its economy. As a matter of fact, Bangladesh is the world's second largest exporter of apparels, after China.
Friday's attack comes amid dozens of other murders that have systematically targeted liberals, activists, writers, freethinkers, foreigners and religious minorities in the Muslim-majority country that has a population of 160 million. Over the last 18 months, as many as 48 killings either by hacking or shooting have been blamed on radical Islamists.
While Islamic State has claimed responsibility for more than half those killings, Al-Qaeda has taken blame for the rest.
The Bangladesh government has repeatedly insisted that neither Islamic State nor Al-Qaeda has a foothold in the country and instead blamed homegrown militants for these brutal attacks. Just last month, it launched a nationwide crackdown that led to the arrests of thousands of people, who are currently being investigated. According to local authorities, there are no operational links between Bangladeshi militants and international jihadi networks like Islamic State or Al-Qaeda. They believe however that two local militant groups—namely Jamaat ul Mujahideen and Ansar al Islam—are responsible for the violence plaguing the country at the moment. As a matter of fact, the former pledges allegiance to Islamic State while the latter pledges allegiance to Al-Qaeda.
Some even say that these attacks could be linked to Bangladesh's recent trial of powerful politicians on charges of genocide and other war crimes that were committed during the country's 1971 War of Independence from Pakistan. These war tribunals may be leading to an angry backlash and drawing violent reactions from politicians with vested interests, warn human rights activists and foreign diplomats in the country.
In the aftermath of Friday's attack, Islamic State published a video message, warning Bangladesh and other countries of more attacks unless Sharia law is established everywhere.
"What you witnessed in Bangladesh... was a glimpse. This will repeat, repeat and repeat until you lose and we win and the sharia is established throughout the world," said a man identified as Abu Issa al-Bengali, in the video message monitored by SITE.
The messenger, who communicated in both English and Bengali, also said Bangladesh must know by now that it is part of a much larger battlefield that aims to establish a cross-border caliphate proclaimed by Islamic State in 2014.
"I want to tell the rulers of Bangladesh that the jihad you see today is not the same that you knew in the past," he said. "The jihad that is waged today is a jihad under the shade of the Caliphate."
By the by, Islamic State has claimed more attacks in Bangladesh than in Pakistan or Afghanistan.
Photo Credits: We For News