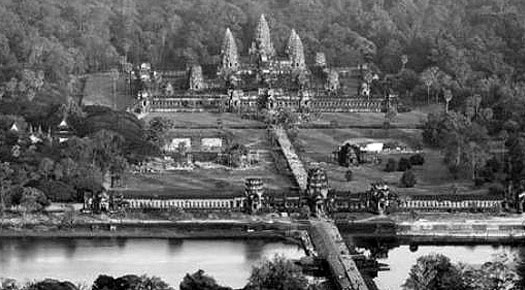 In a rare display of communal harmony, Muslims in the Indian state of Bihar recently donated land for the construction of the world's largest Hindu temple, which will accommodate as many as 20,000 people at a time.
"Muslims have not only donated land, they have also provided land at a nominal rate for construction of the world's largest Hindu temple. Without help of Muslims, it would have been difficult realize this dream project," said Acharya Kishore Kunal, secretary of the Patna-based cash-rich Mahavir Mandir Trust that is undertaking the ambitious project.
Kunal, a former public servant who has worked with the Indian Police Service, elucidated how the state's Muslim population came forward to ensure that the construction of the temple commences at the earliest and without any hindrances. Construction of the temple, which will be located at Janaki Nagar in Bihar's East Champaran district and cost over Rs 500 crore to complete, is expected to start this month.
"It is usual for Hindus to donate land for temple, but it is unusual for Muslims to donate land for the construction of temple," Kunal said.
He also added that Muslims in Bihar have set an example with their generous gesture and should thus be lauded for cooperating with Hindus by donating land for their religious cause.
According to official documents, more than 36 Muslim families owned land in the middle of the location that was chosen for the construction of the temple and some others owned land alongside the main road that will eventually connect to the temple.
"Some Muslims donated lands and others helped and supported us to purchase their land for the temple. If Muslims had not come forward, the temple project was sure to have got delayed," said Kunal.
Reportedly, Mahavir Mandir Trust managed to acquire 200 acres of land for the construction of this magnificent temple.
"Hindus and Muslims have donated about 50 acres of land and the remaining has been purchased," said an official.
Valecha Construction Company, which is based in Mumbai, will look over the construction of the temple that is expected to be 379 feet high, 2,500 feet long and 1,296 feet wide.
"The temple will be earthquake proof (since it) is near the Nepal border," Kunal said.
Radheshyam Sharma, director of Indigenious Studio in Gurgaon, will be consulted for the temple's architectural details. He said the temple, which would be known as Virat Ramayan Mandir, would exceed the height of the world-famous Angkor Wat temple in Cambodia that was built during the 12th century and is a UNESCO World Heritage Site today, standing tall at 215 feet. Virat Ramayan Mandir is also expected to be comprised of 18 temples with high spires and its Shiva temple is expected to house the largest Shivling in the world. The main hall of the temple, which would accommodate up to 20,000 worshippers at a time, would also bear idols of Ram, Sita and their children Luv and Kush.
Earlier, some Muslims in the state have been lauded for helping Hindus build temples dedicated to Goddess Durga in Bihar's Gaya district and Lord Shiva in Begusarai and Sitamarhi districts.
Photo Credits: Temple Journey