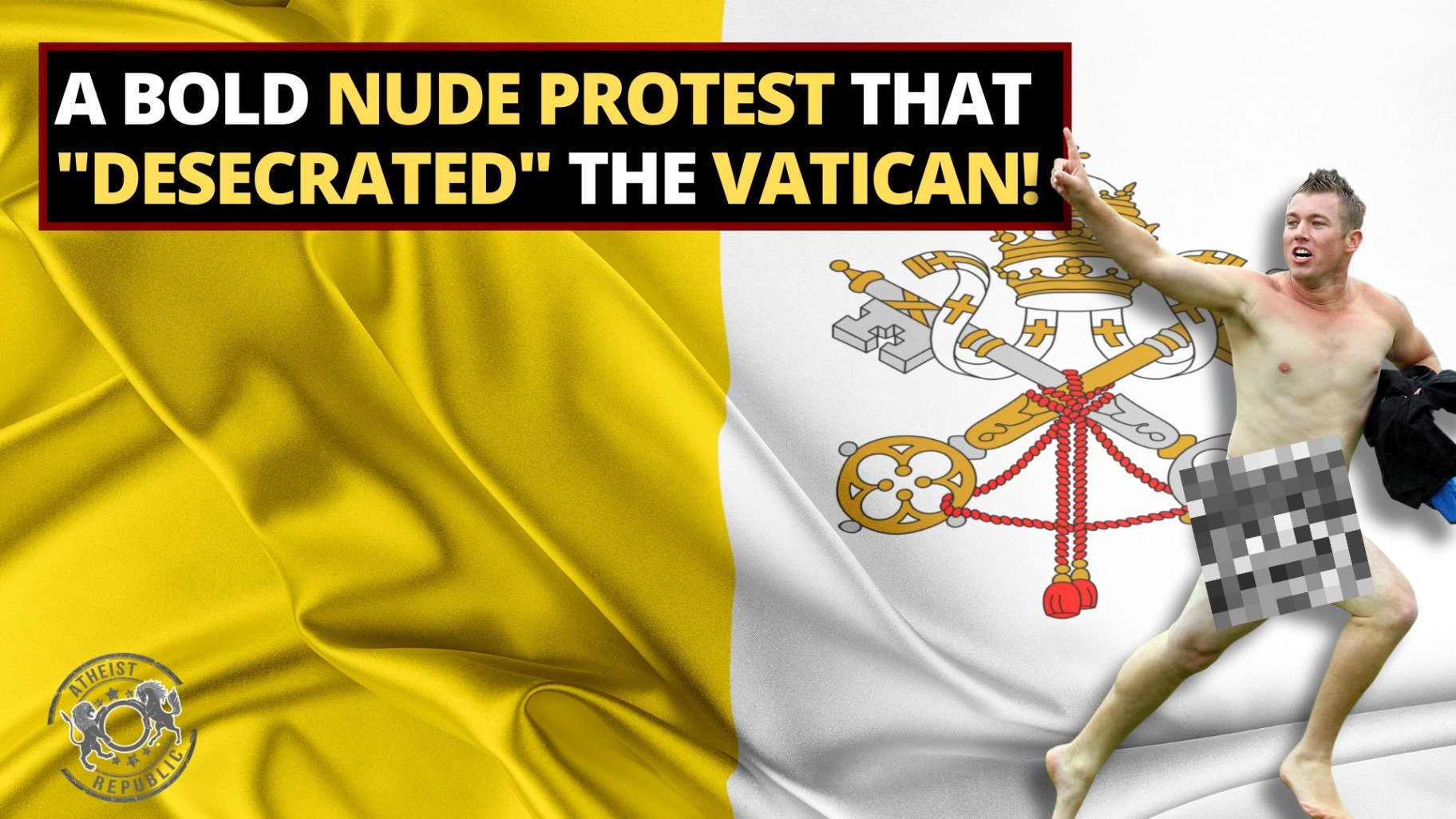 A Polish-born man made headlines last week after a bold protest where he approached the main altar of the St. Peter's Basilica, stripped naked, and hopped on the altar with a handwritten message on his back, pleading to save the children of Ukraine.
Cardinal performs rite to restore Vatican altar desecrated by man's naked protest over Ukraine https://t.co/a8ILPnwQy9

— Julie Walker (@jwalkreporter) June 3, 2023
Cardinal Mauro Gambetti, head of St. Peter's Basilica, made a special, penitential rite on June 4th, after the incident, accompanied by canons of the Chapter of the Papal Basilica of St. Peter's and other devotees.
Vatican News, the news outlet that first published a report about the desecration of the altar, reported that the man, who was identified as a Polish national, approached the Altar of the Confession as the Basilica was about to close before removing his clothes and jumping on the altar, showing the words "Save children of Ukraine" written on his back in marker. Photos of the nude protest showed the bald Polish man in only black socks and sneakers with his back to the pews.
I'm beginning to get old apparently!
Will somebody under 38 please tell me if this is some new wave of protesting??

A naked man climbed onto the altar of St. Peter's Cathedral in the Vatican to protest the war in Ukraine — Reuters

The man's body had scratches that… pic.twitter.com/f67oeqA1el

— Kvist.P (@kvistp) June 2, 2023
The Polish man did not resist when officers from the Vatican Gendarmerie approached to arrest him before taking him to the Vatican police station. He was then transferred to the Italian police, as per the treaty between the Italian Republic and the Holy See, and the Italian authorities issued an order to expel the man from Italy.
That will end the war for sure. Well done.

— Sudsy Monchik (@SudsyM) June 2, 2023
In the past few months, the Vatican has been rocked by a series of disturbances and protests. Last summer, climate activists were arrested after gluing their hands to a statue in the Vatican Museums to draw attention to climate change. The activists were charged with aggravated damage in the Vatican City State Tribunal.
In addition, a male driver crashed into the gates of the Vatican at night last month, speeding past the gendarmes who were shooting at the car. The man reached the internal courtyard of the Apostolic Palace before he was stopped. The driver was sent to a nearby hospital for psychiatric care.