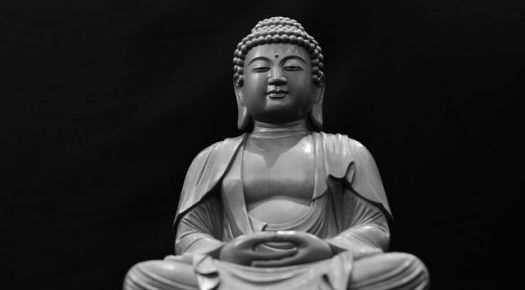 Buddhism is the world's fourth-largest religion with over 520 million followers, or over 7% of the global population, known as Buddhists. An Indian religion, Buddhism encompasses a variety of traditions, beliefs and spiritual practices largely based on original teachings attributed to the Buddha and resulting interpreted philosophies.
Buddhism in Thailand is largely of the Theravada school, which is followed by 94.6 percent of the population. All Buddhist traditions share the goal of overcoming suffering and the cycle of death & rebirth, either by the attainment of Nirvana or through the path of Buddhahood. Unfortunately, even Buddhist monks aren't able to reach the Nirvana.
The Thai media often reports on Buddhist monks behaving in ways that are considered inappropriate. There have been reports of sexual assault, embezzlement, drug-taking, extravagant lifestyles, even murder. The last one is one of the most brutal ones. A nine-year old boy was beaten to death by a Buddhist monk from Thailand.  The monk allegedly battered him with a stick and slammed his head against a pillar, officials said Friday. A 64-year-old monk named Suphachai Suthiyano reportedly "flew into a rage" during a prayer gathering when the child, Wattanapol Sisawad, disrupted the ceremony by being "playful."
The child fell into a coma and passed away late Thursday, a hospital worker at Kanchanaburi provincial hospital told AFP on Friday, requesting anonymity.
The incident comes as Thailand, a majority-Buddhist country, grapples with multiple other scandals among its clergy, including cases of extortion, sex and drug use.
The suspect, who was defrocked on Sunday following his arrest, was charged earlier this week with assault.
Police Captain Amnaj Chunbult said the charge will be revised to "assault resulting in death" once he receives official confirmation.
This isn't the first case of crime committed by a Thai Buddhist monk. Earlier this month, Thailand's infamous "jet-set monk" — so-called after footage emerged of him carrying a Louis Vuitton bag on a private jet — was sentenced to 114 years in prison for money-laundering and fraud. In the case that received much media attention, Luang Pu Nen Kham Chattiko was photographed in July 2013 wearing Ray-Ban sunglasses, holding a Louis Vuitton bag full of US dollars, and "...was later found to be a trafficker of methamphetamines, an abuser of women and the lover of a pregnant fourteen-year-old."
The case came on the heels of an ongoing investigation into whether the National Office of Buddhism had misused millions of dollars under its control.
Last year  authorities floated the idea of introducing digitized ID cards to better track monks with criminal convictions.
Photo Credits: Zenspyre