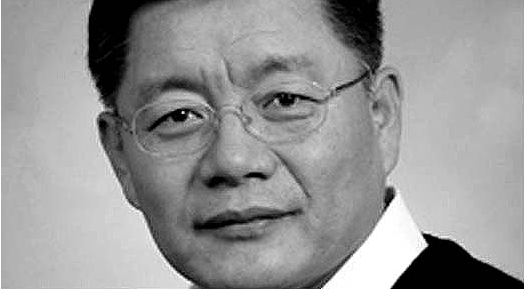 North Korea recently accused Canada of "recklessly spouting rubbish against Democratic People's Republic of Korea" (DPRK) when it believes Canadian officials should be apologizing for the "crimes" that have been carried out by an Ontario pastor. Reverend Hyeon Soo Lim, head of Light Korean Presbyterian Church in Toronto, was arrested in February last year by officials in North Korea for allegedly carrying out crimes against the state. Last month, after a 90-minute trial, the country's Supreme Court sentenced Lim, who is a Canadian citizen, to life in prison at a hard labor camp.
Even though state prosecutors had initially sought the death penalty, a spokesperson for Global Affairs Canada condemned Lim's sentencing as "unduly harsh."
"Like Mr. Lim's family and friends, the government of Canada remains concerned for his rights and well-being and wishes to see him return to Canada," Diana Khaddaj said.
Canadian Prime Minister Justin Trudeau too expressed his concern over the pastor's treatment.
"The issues of North Korea's governance and judicial system are well known," Trudeau said. "We certainly hope to be able to engage with this individual and stand up for his rights."
Soon after Trudeau spoke, North Korea accused the Canadian government of complicating the situation and trying to mislead the world about Lim's crimes, going so far as to call Trudeau's administration "unreasonable and uncouth."
"The government is obliged to make an apology for the hideous anti-DPRK crimes acknowledged by (Lim) and take steps for the prevention of the recurrence of similar case," said a spokesperson for the Foreign Ministry of DPRK. "However, it shielded (Lim) and pointed an accusing finger at the DPRK just like a thief crying 'Stop the thief.'"
According to Lim's relatives, the pastor had travelled to North Korea on January 31 to show support for an orphanage, nursery and nursing home as part of his church's humanitarian mission. They explained that Lim, who is now in his 60s, has visited North Korea over 100 times since 1977 and his trips concern helping the needy, not serving any political interest. It is noteworthy however that in DPRK, missionary work is forbidden even though religious groups are allowed to visit for humanitarian purposes.
In July, media in South Korea reported that Lim had confessed to "subversive plots" against North Korea, which is a Communist state.
"(Lim) was arrested while being involved in a thrice-cursed subversion plot against the DPRK, pursuant to the U.S. and the South Korean authorities' hostile policy toward the DPRK," the foreign ministry said.
At the time of his arrest, Lim was charged with crimes such as damaging the dignity of the Supreme Leadership, using religion to destroy North Korea, spreading negative propaganda about North Korea to Koreans living overseas and aiding the United States as well as South Korea to lure and abduct North Korean citizens.
According to Khaddaj, Lim's trial was the first opportunity for Canadian officials to meet with the pastor, despite having made repeated requests earlier.
"This is a serious violation of the Vienna Convention on Consular Relations and the right of states to have consular access to their citizens," she said. "We continue to request consular access and work towards a resolution of his case."
North Korea's foreign ministry refuted that allegation however, saying DPRK had not violated the Vienna Convention.
"It is very shocking that the Canadian government is accusing the DPRK of its fair and square judgment, describing it as violation of international law that provokes concerns, far from feeling guilty about the hideous crime," the spokesperson said. "The Canadian government has no legal justifications whatsoever to find fault with the DPRK."
Before this broil between both countries came to surface, over 1,000 people attended a vigil in Mississauga to show support for their pastor. At the gathering, Reverend Jason Noh informed the congregation that two Canadian consular officials as well as a translator had already met with Lim in North Korea.
"Just that he got access is a source of relief for (Lim's) family," Lisa Pak, a spokesperson for Mississauga's Light Korean Presbyterian Church, said. "They are relieved that he's been able to have access by Canadian officials, not just North Korea saying he's OK."
At the vigil, congregants signed a petition demanding Lim's immediate release. While some raised their hands and prayed aloud, others broke down in tears.
"We do not lose our heart. We do not quit praying," Noh said.
Noh stressed that Lim's age and health would cause him to deteriorate very quickly in a hard labor camp while urging the Canadian government to act swiftly in ensuring the pastor's release.
However, Global Affairs Canada refused to reveal the government's next course of action.
"While we remain disappointed with the life sentence handed to Mr. Lim, Canada is thankful that consular access has finally been granted to Mr. Lim," John Babcock, a spokesperson for Global Affairs Canada, wrote in an email. "We continue to work towards a resolution of his case."
Photo Credits:  The Telegraph (United Kingdom)