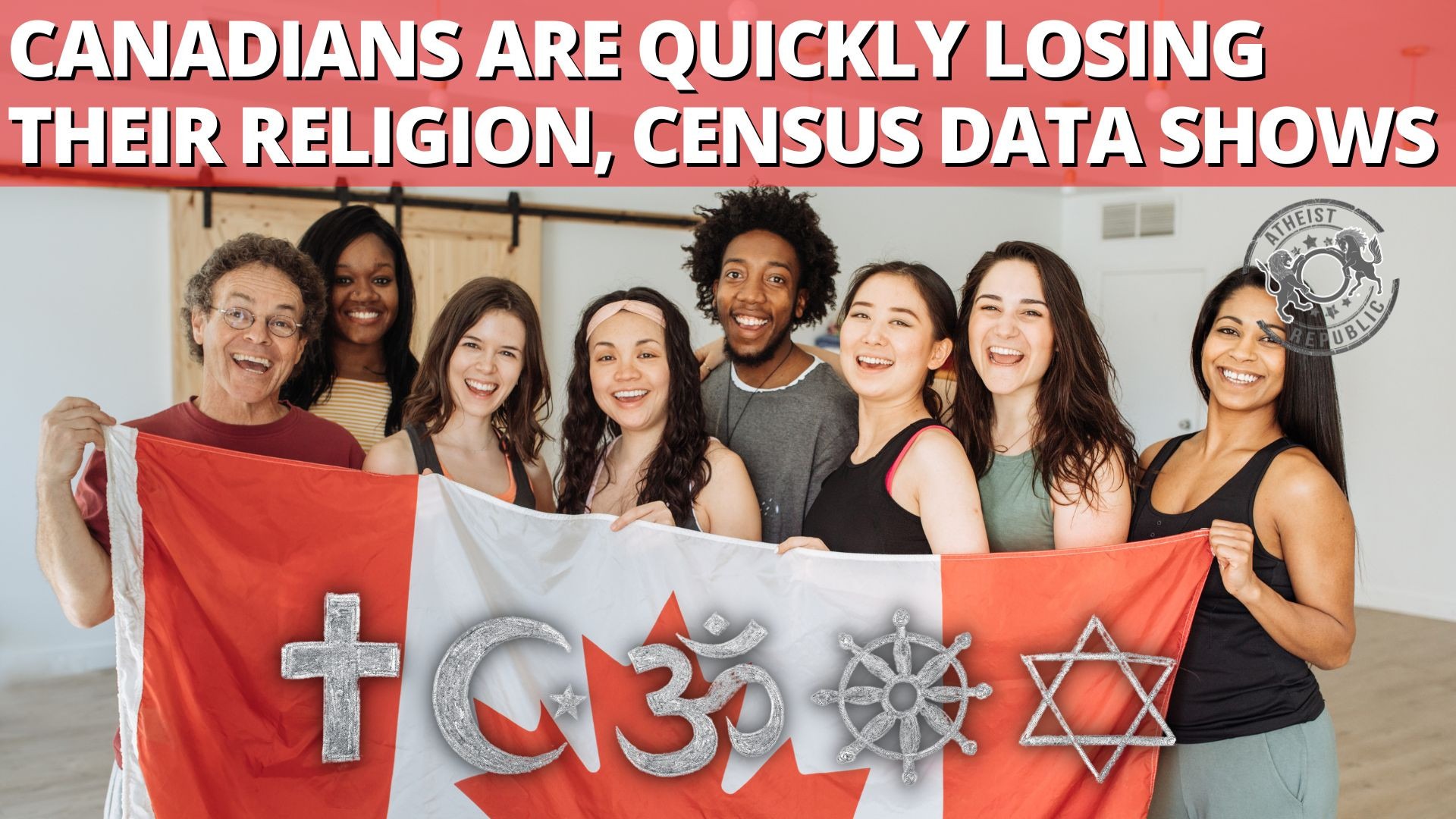 Canada's new census has shown that Canadians are losing their religious affiliations.
According to the 2021 Census of Population released by Statistics Canada, 12,577,475 out of the 36,328,480, roughly 35% of the total samples, chose "No religion and secular perspectives."
Comparing the makeup of Christians and those who are non-religious since 1951 pic.twitter.com/CjDLO7UoL5

— Polling Canada (@CanadianPolling) October 26, 2022
The decennial census creates a telling perspective on the religious landscape in Canada. In the last census taken in 2011, 23.9% selected no religion, and the 2021's census showed an increase of more than 50% from 2001's 16.5%.
The only religious denomination that surpassed those who have no religious affiliations are the combined Christian denominations, with Catholics coming closest at 29.9%.
The recent census also showed British Columbia as the most non-religious province in Canada. More than 50% of the B.C. population declare that they do not hold any religious affiliation.
British Columbia is the most secular province in Canada — 52% of residents in the 2021 Census said they had no religion.

The next highest province was Alberta, at 40%.

— Justin McElroy (@j_mcelroy) October 26, 2022
Ian Bushfield, executive director of the British Columbia Humanist Association, called the result monumental. "It's monumental to see this threshold crossed of a majority non-religious in B.C.," Bushfield said.
Bushfield also mused the implications of the results, saying there are kids in B.C. growing up in a secular environment. "One of the things that's really fascinating is that we are seeing a new generation of people whose parents are non-religious and maybe even their grandparents are non-religious," he said.
Sarah Wilkins-Laflamme, associate professor of sociology at the University of Waterloo, has a very similar evaluation of the 2021 census results. Wilkins said the move from religion is generational.
Wilkins explained that many adult Canadians slowly refrained from attending churches and religious services.
"Then, as they had kids of their own and raised them, those kids didn't necessarily attend any kind of activities with religious groups with their parents," she added.
"So when it was their turn to become adults, they didn't really see the need or the point of even keeping their religious identity or affiliation if they have no practice tied to it.," Wilkins explained.