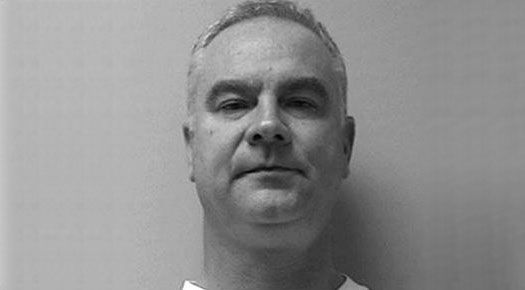 After a Newman Catholic School teacher and soccer coach was charged with 32 counts of possessing child pornography, the 50-year-old accused pleaded not guilty at Marathon County Circuit Court earlier this month. Michael Switalski was arrested in March after investigators retrieved 96 photographs and 12 videos of underage children from a flash drive at his house in Wausau.
According to documents presented at court, Switalski was a client of a child pornography distribution company based in Canada, which shut down in 2011. While his school district has suspended him for the time being, a judge said that there is enough evidence to take the Switalski to trial. Switalski is currently free on a cash bond of $35,000 and he is expected to return to court on September 4.
The Newman Catholic Schools' statement read as follows:
"Newman Catholic Schools (NCS) is shocked and saddened by the recent arrest of Michael Switalski for suspected possession of child pornography. Representatives of the Department of Justice reported to NCS' Middle/High School campus late Friday afternoon, and NCS fully cooperated with its investigation. Consistent with standard policy, Mr. Switalski was immediately placed on administrative leave, and he will remain on administrative leave pending the completion of the investigations by both the Department of Justice and NCS. NCS respects Mr. Switalski's right to be presumed innocent until proven guilty, and therefore wishes to speak specifically about its school's and its students' safety.
Newman Catholic Schools places the safety and well-being of its students as its highest concern. Importantly, the allegations against Mr. Switalski do not involve any images of any student in NCS, and NCS has not received any complaints regarding Mr. Switalski. It is also not suspected that Mr. Switalski misused any computer or network connection of
NCS. Moreover, NCS' network restrictions would have precluded any illicit material from being accessed through the schools' networks. As a result, NCS was unaware of any computer misuse by Mr. Switalski.
Since 2003 when the United States Conference of Catholic Bishop's implemented the Charter for the Protection of Children and Young People and the Diocese of La Crosse implemented its Safe Environment Program, Mr. Switalski has had six criminal background checks performed, all of which revealed no criminal history.
NCS will continue to cooperate with law enforcement authorities. We pray for all who are or may be affected by this sad news and for its prompt resolution."
Photo Credit: Caring For Our Children Foundation