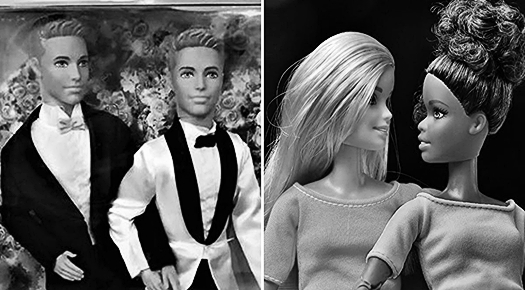 Photo Credits: Small Joys
The United Methodist Church (UMC) is a mainline Protestant denomination and a major part of Methodism. In the 19th century, its main predecessor, the Methodist Episcopal Church, was a leader in evangelicalism. The UMC prohibits same-sex unions. Clergy are officially prohibited from overseeing the vows or signing the union or marriage license, but clergy can offer the premarital counseling, prayers, the homily at the wedding, or read the scriptures. It also forbids any United Methodist board, agency, committee, commission, or council to give United Methodist funds to any gay organization or group, or otherwise use such funds to promote the acceptance of homosexuality.
A group of teens in a confirmation class at a historic United Methodist church in the Midwest has taken the unprecedented step of refusing to join the church. Eight teenagers, aged 13 and 14, made this decision, stood before the congregation on Confirmation Sunday (April 28) and read a letter saying they do not want to become members at this time.
As Religion News Service reports, the teens said they took their stand on principle because they believed the denomination's vote to uphold and strengthen its ban on LGBTQ ordination and marriage to be "immoral" and "unjust."
"We are concerned that if we join at this time, we will be sending a message that we approve of this decision," the confirmation class wrote.
"We want to be clear that, while we love our congregation, we believe the United Methodist policies on LGBTQ+ clergy and same-sex marriage are immoral," they said.
That's really brave and wise decision and the teens received a standing ovation for that move.
This is the first known refusal to join the church at the end of confirmation, a formal rite of passage that includes education in the faith. Traditionally, confirmation classes spend year learning about Christianity, the history of the United Methodist Church, its social principles, its polity, and what it means to be a member.
They then decide if they want to join the church as members.
In keeping with First United Methodist of Omaha's history of confronting its denomination's policies, the Rev. Kent Little, pastor of the church, supported his young people. "Myself and our associate pastor are in full support of their decision," he said. "We're proud of them. It's not an easy thing to do to resist."
The teens concluded in their letter that depending on how this church responds to the general conference action, we will decide at a later time whether or not to become officially confirmed. But until then, we will continue to stand up against the unjust actions that the denomination is taking. We are not standing just for ourselves, we are standing for every single member of the LGBTQ+ community who is hurting right now. Because we were raised in this church, we believe that if we all stand together as a whole, we can make a difference.