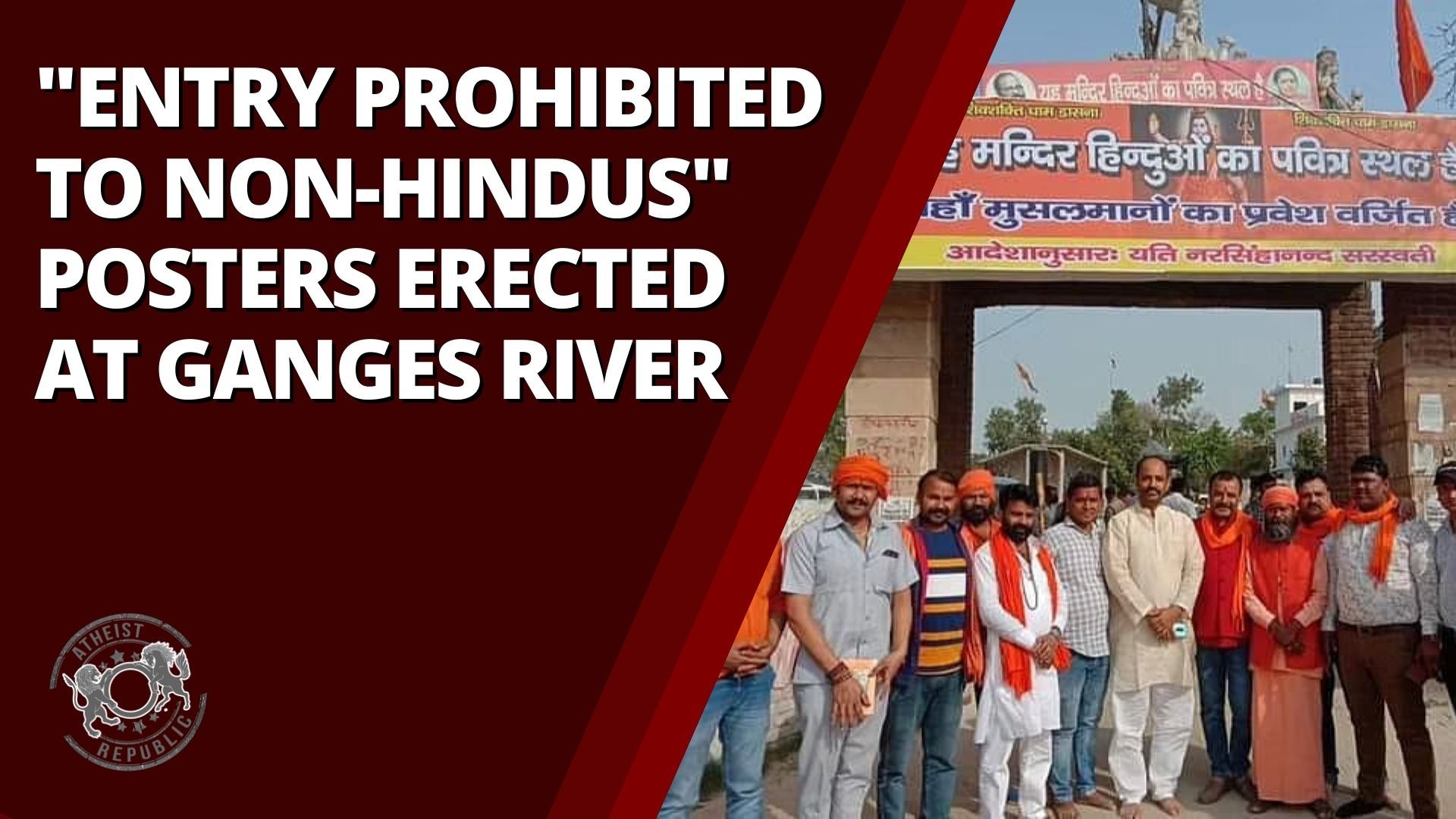 By Abdulla Gaafarelkhalifa
Along the Ganges River in Varanasi, India, posters were found in early January of 2022 that read in large text, "Entry Prohibited - Non-Hindus."
The body of the poster said "The ghats (stairways that go directly into the river) and temples along Maa Ganga (Ganges) in Kashi are symbols of the Sanatan Dharma, Indian culture, faith, and belief. Those who have faith and belief in Sanatan Dharma are welcome. Otherwise, this is not a picnic spot." It was concluded with larger text, "This is not a request, but a warning."
Varanasi Police identified Rajan Gupta and Nikhil Tripathi, members of the Vishwa Hindu Parishad and Bajrang Dal respectively, as the perpetrators and detained them. Both men hold high positions in their Hindutva group chapters. Both men were issued notices of breaching the peace and were released on bond.
Tripathi, Bajrang Dal Varanasi coordinator, stated, "River Ganga is our mother, it is not a picnic spot. Those who consider the Ganga a picnic spot should stay away from it, if they do not, Bajrang Dal will make sure they do."He also said "Non-Hindus violate the purity of the ghats. That is why this warning has been issued to them."
As an investigation was underway, police removed the posters with the help of volunteers.
The Ganges River is one of the holiest rivers in Hinduism. People bathe in the river during religious festivals, despite being one of the most polluted rivers in the world.