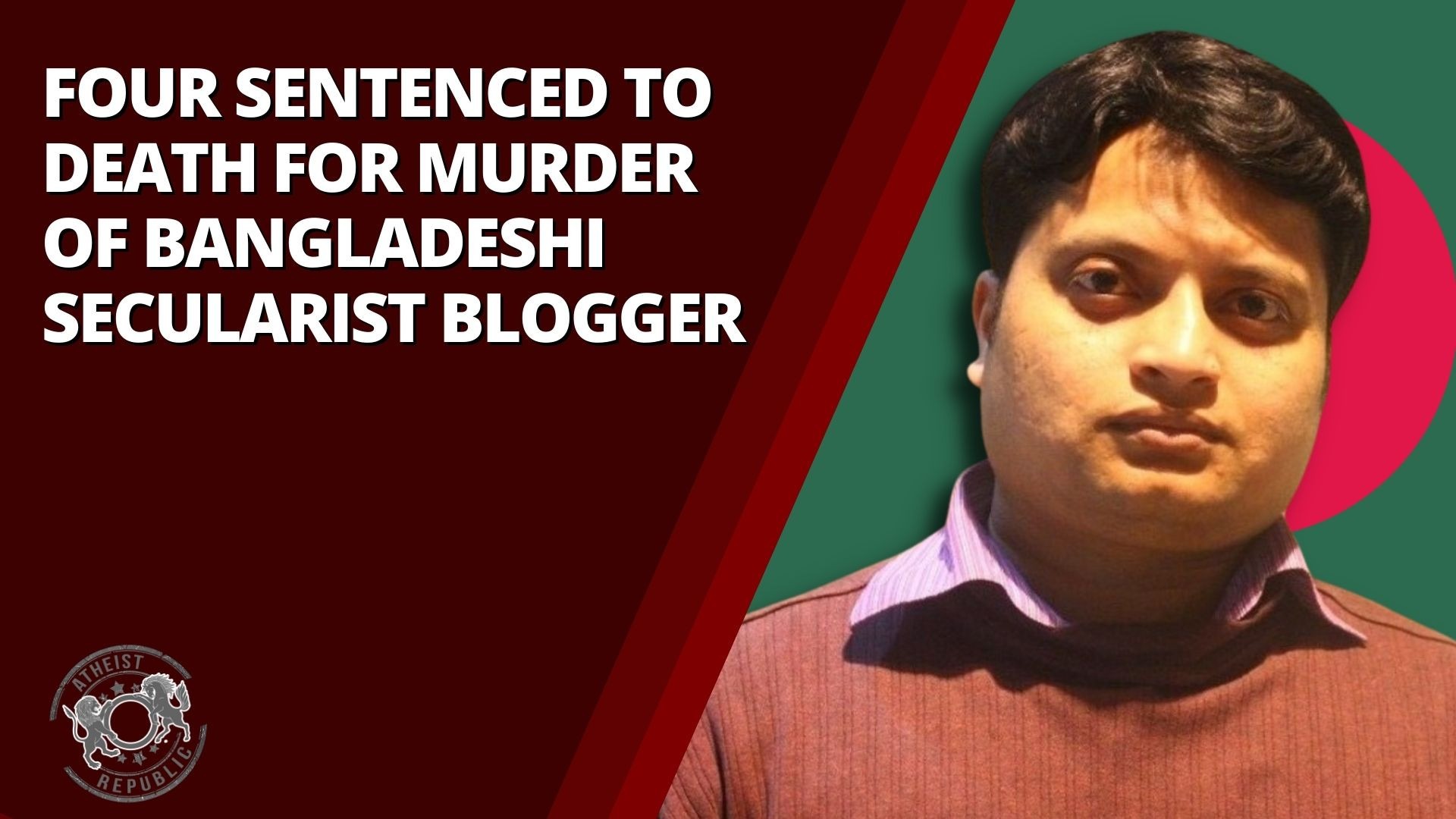 On March 30, a Bangladesh court sentenced four men to death for the brutal killing of a secular blogger in 2015. Judge Nurul Amin Biplob of the Sylhet Anti-Terrorism Tribunal gave the death penalty to four out of the five suspects in the murder of Ananta Bijoy Das.
Das, who was a secular content writer and blogger, was hacked to death by masked men in Sylhet. Das' murder followed the murder of another secular blogger, Avijit Roy, who was murdered similarly a few months earlier.
Both were contributors to Mukto-Mona, a blog for secularists, atheists, and freethinkers.
Three secular bloggers were killed in four months in 2015, including Washiqur Rahman, who wrote blogs critical of Islam.
On Wednesday, the four men sentenced to death are 25-year old Abul Hossain, 24-year old Abul Khayer Rashid Ahmed, 27-year old Faysal Ahmed, and 25-year old Mamunur Rashid.
A fifth man was not qualified for the death penalty due to a lack of substantial evidence. However, Safiur Rahman Farabi is already serving a life sentence for the murder of Roy.
Biplob, in his verdict, said 'if these accused are not given exemplary punishment, people of other terrorists, extremist ideologies will be encouraged to commit such killings."
Biplob said the murders were an attack on the fundamental right to free speech. "The main purpose was to spread fear and apprehension among writers who wrote or spoke about liberalism, progressivism, science, and prejudice prevalent in the society through the brutality and horror of the killing," Biplob added.
Bangladesh, a dominantly Muslim country, is a harrowing place for advocates of human rights, freedom of speech, and LGBTQ rights. A 2020 U.S. Department of State report stated that although Bangladesh's "constitution provides freedom of speech, including for the press, the government sometimes failed to respect this right."
According to The International Crisis Group, multiple Islamic terrorist organizations are operating in Bangladesh punitively. This includes Jamaat-ul-Mujahideen Bangladesh and Ansarul Islam; both groups claim connections to Islamic State and al-Qaeda.
The counsel for the prosecution was not satisfied with the verdict. Misbah Uddin Siraj, the prosecution's lawyer, said they "were able to prove Farabi's guilt in court." "However, I do not understand the reason for his release," he added, vowing that they would take the fight to the supreme court.
Samar Vijay Shri Shekhar, Das' brother-in-law, who was present at the verdict, called for swift execution of the ruling. "Once the verdict is implemented, the family will get some relief," he said. He also called for the arrest of the remaining suspects who are still at large.