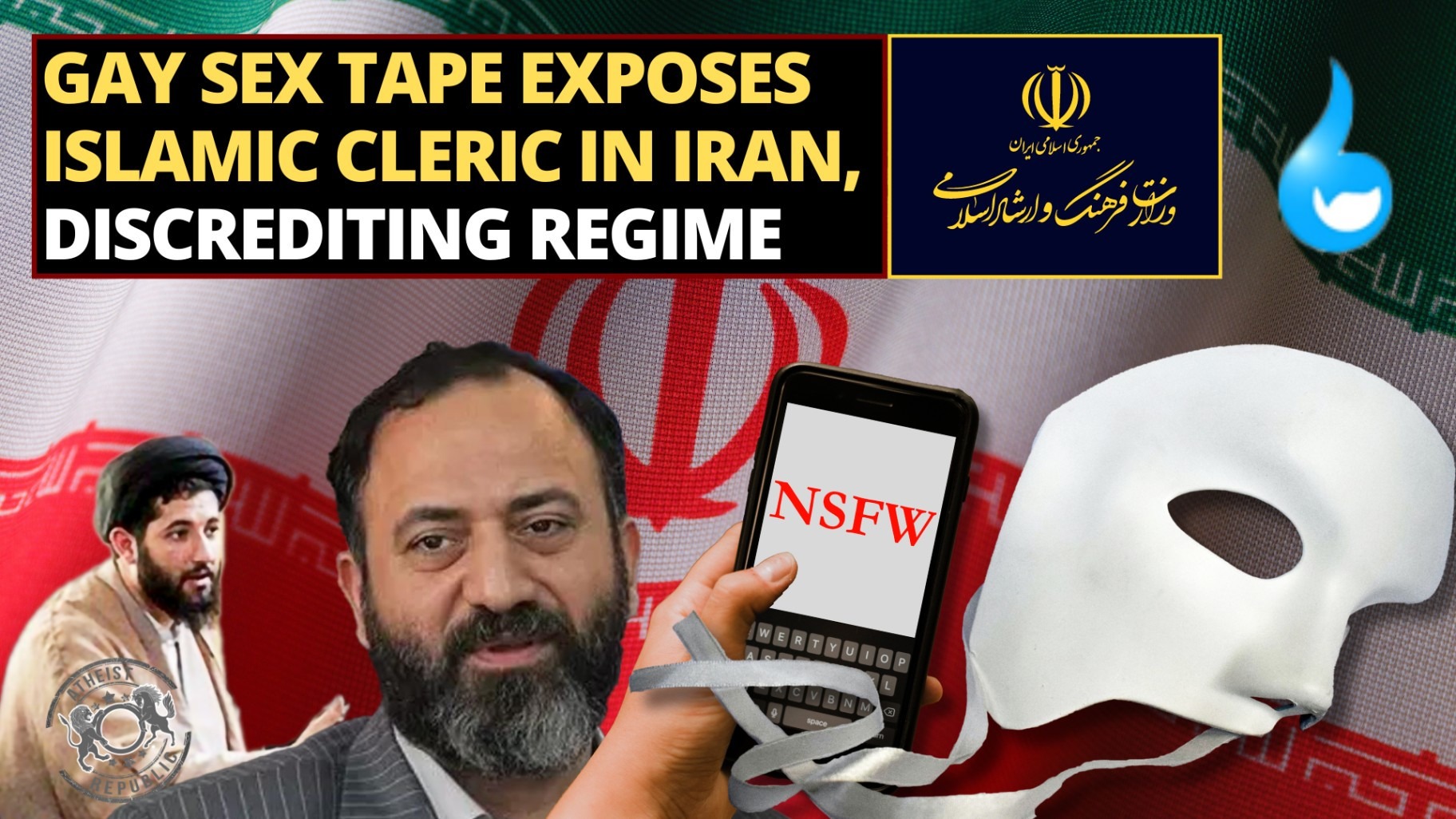 When Reza Seqati, who works as a director for the regime's Ministry of Culture and Islamic Guidance in the northern province of Gilan, was exposed after a video of him having sex with a young man circulated on the Internet, the issue was widely discussed on Iranian social media.
One of Iran's top hijab enforcers has been dismissed after his gay sex tape was leaked online.

The revelations about Reza Tsaghati came just one day after a woman was sentenced to prison for not wearing the mandatory head covering.https://t.co/oM303LiUiK

— ThePublica (@ThePublicaNow) July 24, 2023
But after that embarrassing sex scandal, which saw the official being sacked by the Islamic Republic, two new sex scandals involving a new set of Iranian officials were posted on social media, sparking outrage among many Iranians for the regime's hypocrisy on gay sex.
Radio Gilan, a Telegram channel run by Payman Behboudi, an Iranian journalist based in Germany, released three videos that drew the ire of Iranian netizens in the past three weeks.
These three videos included those of Reza Seqati, a married man, having sex with a young man. One of the videos showed a man resembling Mohammad Safari, a City Council of Bandar Anzali member in Gilan, smoking opium while masturbating.
Another video, released around July 30th, showed a cleric named Mehdi Haghshenas having sex with the husband of his wife's sister. Radio Gilan also posted screenshots of a sex chat between him and his brother-in-law.
The release of a video of Iranian cleric and former hijab official Mehdi Haghshenas engaged in sex with the husband of his wife's sister has raised a storm on Persian social media, a few days after a similar video of another hijab official was released.https://t.co/1edp9KR3TE pic.twitter.com/l8UxJTse9B

— Iran International English (@IranIntl_En) August 1, 2023
Many Iranian netizens say they were outraged by the hypocrisy of the Islamic Republic and its affiliated clerics and officials on the issue of homosexuality rather than the same-sex relationships between two consenting adults.
These scandals, according to an Iranian observer who wished to remain anonymous, reminded many Iranians of a verse written by 13th-century lyric poet Hafez Shirazi, who said that members of the clergy "shine" when they preach at the pulpit but commit the same sins they told people to shun in private.
"Corruption has become institutionalized in the system, and loyalty has turned into a commodity that can be bought and sold. But this is not the main problem: Value paradigms have been all lost too. What they preach to people is no longer credible to anyone anymore, even to many of their diehard supporters," the observer said.
What's agonizing is the discrepancy between what they preach and what they practice.

— Lost Kajkolakhan (@simesorkh) July 25, 2023
Haghshenas was previously appointed as secretary of the Gilan headquarters of the state organization of amr-e be marouf, which in Islam is about calling others to uphold what is good and forbid people from doing what is wrong. He held that position until a journalist presented his sex chats to the Special Court for Clergy, which the court ruled authentic.
Very odd for a country with no gay people

— Hedersord (@hedersordet) August 1, 2023
Same-sex relations between both men and women are punishable under the Sharia-based penal code of Iran. Penetrative sex between two adult men is punishable with death, while non-penetrative sexual acts are punished with lashes until the fourth offense, which carries the death sentence. This same punishment also applies to sexual acts between two women.
So who is going to do the honor killing? Lol #WomanLifeFreedom

— alissonraw (@alissonraw) August 1, 2023
"These abuses have created an atmosphere of terror for lesbians, gays, bisexuals, and transgender people throughout Iran," Jessica Stern, a researcher at the Lesbian, Gay, Bisexual, and Transgender Rights Program at Human Rights Watch, said when two young men, 24-year-old Mokhtar N. and 25-year-old Ali A. were publicly hung in northern Iran after being accused of having gay sex.