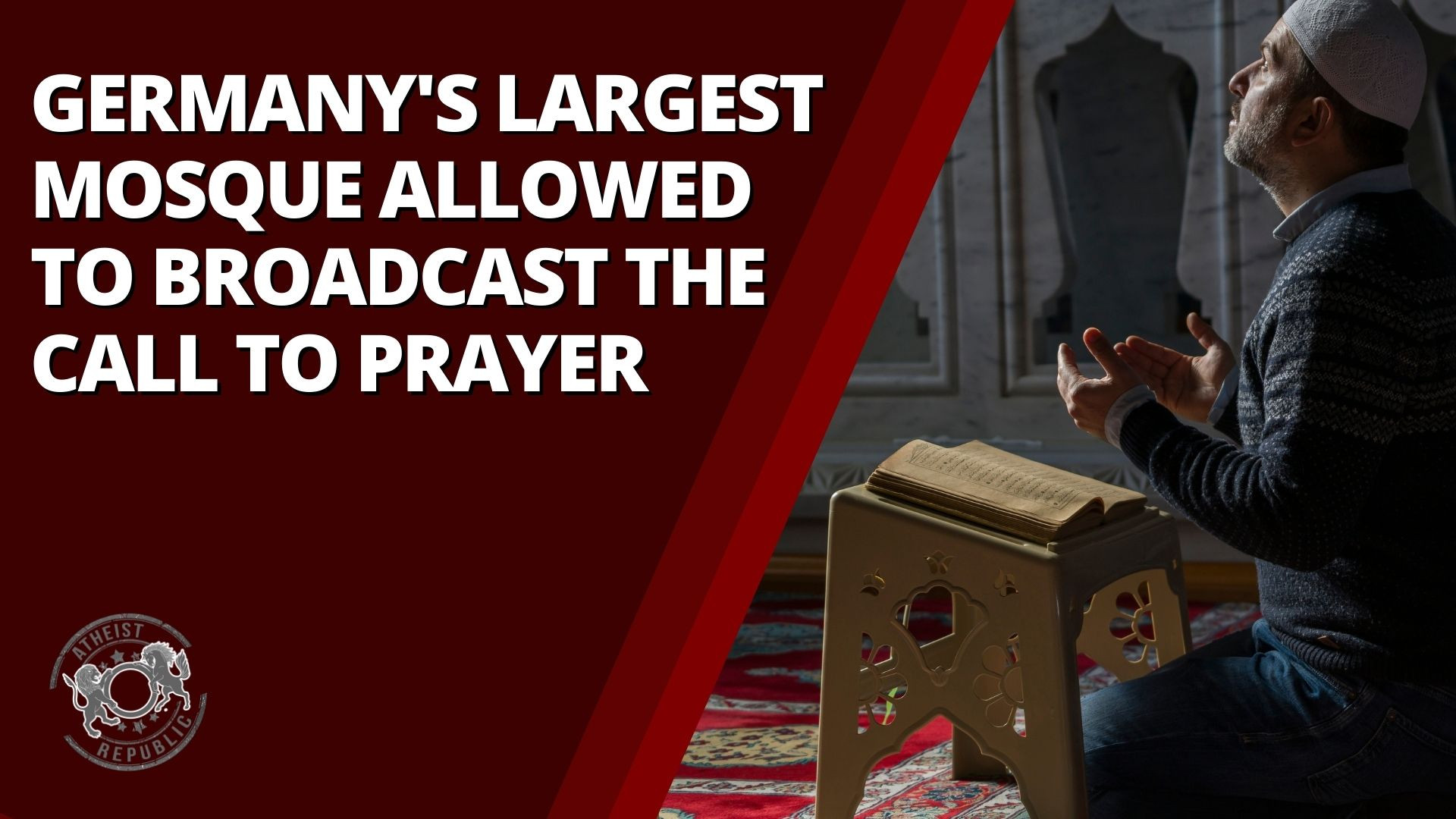 Germany's largest mosque, the Cologne Central Mosque, has been permitted by Cologne to broadcast the call to prayer every Friday afternoon. The permission to broadcast the Muslim call to prayer, or adhan as it's called in Arabic, came as part of the agreement to ease restrictions between the Muslim community and the city of Cologne.
All 35 mosques, including the Cologne Central Mosque, were permitted to broadcast their call to prayer every Friday, from 12:00 PM to 3:00 PM, for up to five minutes. The call to prayer usually lasts between three to five minutes.
Henriette Reker, Cologne's mayor, posted that the mosque's call to prayer will join the Cologne Cathedral's bells. "Permitting the muezzin call is for me a sign of respect," Reker said. "It shows that diversity is appreciated and lived in Cologne, "she added. 
Viel Diskussion wg des Modellprojekts #Muezzin-Ruf. Köln ist die Stadt der (religiösen) Freiheit & Vielfalt. Wer am Hbf ankommt, wird vom Dom begrüßt und von Kirchengeläut begleitet. Viele KölnerInnen sind Muslime. Den Muezzin-Ruf zu erlauben ist für mich ein Zeichen des Respekts

— Henriette Reker (@HenrietteReker) October 9, 2021
The agreement between the city of Cologne and the Muslim community received mixed reactions. One Twitter user called out Reker for allowing a "religion that kills homosexuals" in Cologne. "Shame yourself," the post ended. 
Eine Religion die Homosexuelle umbringen will ausgerechnet in Köln zu gestatten den Muezzin Ruf durchzuführen, ist eine Kriegserklärung gegen das Queere/LGBTI Leben in Köln.

Schämen Sie sich!

— Ali Utlu (@AliCologne) October 9, 2021
Another Twitter user expressed support for the city's actions, citing Muslim and Jewish friends as the inspiration. "I think that's unreservedly good," the tweet said.
Liebe Frau Reker, ich finde das uneingeschränkt gut. Kann aber nur ein erster Schritt sein. Ich habe einige gläubige muslimische und jüdische Kolleg*Innen, die nie einfach so an ihren Feiertagen frei haben. Dazu müsste man als nächstes ein Konzept überlegen.

— drssa etcetera (@Einevon185310) October 9, 2021
The city council of Cologne approved the Cologne Central Mosque's plans in 2008, despite the Christian Democratic Union of Germany's vote to end the planned construction. The mosque's construction was funded by Turkey's Directorate of Religious Affairs in Germany and different Muslim associations. The backers of the mosque's construction assured the city of Cologne that it would not routinely broadcast the call to prayer.
Intended to become a symbol of integration and religious diversity, the construction of the Cologne Central Mosque caused a lot of controversy and tensions. Before the mosque's construction started, far-right groups in Germany began protesting against the mosque. A holocaust survivor and author, Ralph Giordano, called the mosque "an expression of the creeping Islamization."
With 4.5 million Muslims in Germany, Cologne became the first major city to allow the broadcasting of the Muslim call to prayer.