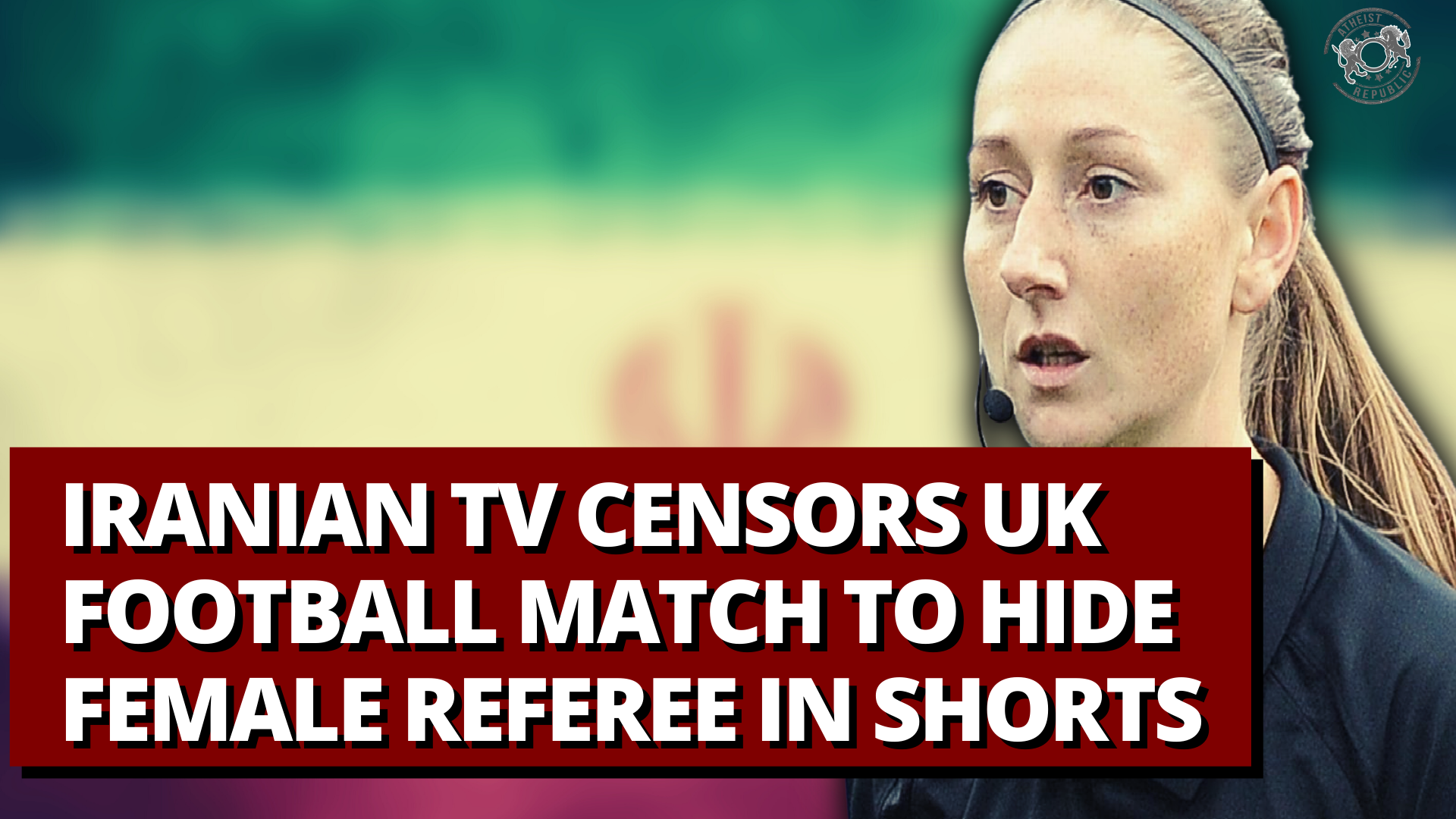 The Premier League match between Tottenham Hotspur and Manchester United on Sunday, April 11th, was censored over a hundred times by Iranian state-run TV broadcasting channels. The reason behind it was, according to the Iranian anti-gender discrimination activist group My Stealthy Freedom, "The television censors were rattled by the presence of a female referee in shorts. Their solution was to cut away from the action to views of London's backstreets, which made a mockery of the game."
1-The Islamic Republic of Iran is not a normal regime. They interrupted a soccer match more than 100 times to avoid showing a female referee's legs.

Our report about this is now picked up by many news outlets#United4Navidhttps://t.co/mCuvhbdfJC

— Masih Alinejad  (@AlinejadMasih) April 17, 2021
After the 1979 Islamic Revolution in Iran, the hijab has been made compulsory for women in Iran. Women, including foreigners, are mandated to wear loose-fitting, head-to-toe fully covered clothes at all times in the country. Inability to abide by the "dress code" can result in arrest. Women were not allowed to enter football stadiums until 2019, after FIFA threatened to suspend the Islamic Republic for these controversial gender policies. In the 2022 World Cup qualifiers held in 2019, 4,000 tickets were allocated for female spectators, out of 80,000 total seats, for the Iran vs. Cambodia match.
*Iran in 2019: Allows women to enter stadiums marking progress

*Iran in 2021: Cuts live coverage of football match to avoid showing female referee's knees

The progress made by Iran remains a mere myth. And raises a question if being a women in Iran is curse? @KooyJan @KenRoth pic.twitter.com/HQ88yoYWQV

— Fact Mirror (@FactMirrorr) April 16, 2021
Iranian state-run TV has a long history of censoring sports broadcasts. In April 2018, during coverage of a Champions League match between Barcelona and AS Roma, the latter's badge was reportedly blurred out due to the portrayal of "a female wolf having its teats suckled on by Rome's mythical twin founders Romulus and Remus" allegedly being too bold not to censor. Later in 2019, the Bayern Munich vs. Augsburg match from the Bundesliga was not covered on Iranian TV because the referee, Bibiana Steinhaus, was a woman.
Civil rights activist groups in the Islamic Republic of Iran, like My Stealthy Freedom, have been fighting and spreading awareness against the gender disparity laws of Iran for a long time. "Censorship is in the DNA of the Islamic Republic of Iran. We should not normalize this practice. This is not our culture. This is the ideology of a repressive regime." they wrote in their social media outlets.