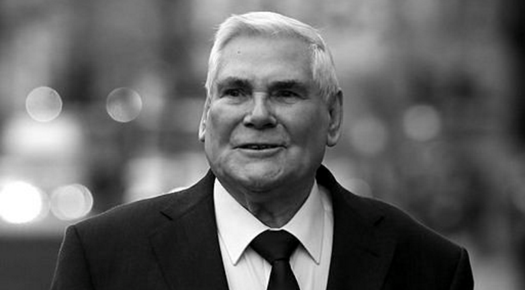 Pastor James McConnell was recently found not guilty of making highly offensive, anti-Islamic remarks during a sermon, in which he described Islam as 'satanic' and 'heathen'. On January 5, the 78-year-old evangelical protestant preacher from Newtownabbey, Northern Ireland was set free from Belfast Magistrates' Court after being cleared of all charges. The influential pastor was reportedly charged with two alleged offences after a sermon he delivered from the dais of Whitewell Metropolitan Tabernacle in May 2014 was made available online.
In his controversial sermon, McConnell described Islam as a doctrine spawned in hell, while stressing that he does not trust Muslims. After a hearing earlier this month, he was cleared of improper use of a public electronic communications network to allow a grossly offensive message to be sent across to oothers. The court heard that, even though the phrases McConnell used were offensive, they did not qualify as 'grossly offensive'.
While delivering his reserved judgment, District Judge Liam McNally said, "The courts need to be very careful not to criminalize speech which, however contemptible, is no more than offensive. It is not the task of the criminal law to censor offensive utterances. Accordingly, I find Pastor McConnell not guilty of both charges."
As McNally delivered his judgment, a crowd of 50 Christians, who had gathered in the courtroom to support the pastor, started to applaud. V
McNally said, "He is a man with strong, passionate and sincerely held beliefs. In my view Pastor McConnell's mindset was that he was preaching to the converted, in the form of his own congregation and like-minded people, who were listening to his service rather than preaching to the worldwide Internet. His passion and enthusiasm for his subject caused him to –so-to-speak— 'lose the run of himself.'"
The judge further explained that the comments about Islam being satanic or heathen were protected under human rights legislation. While considering McConnell's remarks about distrusting Muslims, McNally said he was happy that the pastor did not set out to intentionally cause offence. If McConnell had explained his statements, as he did in following media interviews, he could have avoided the legal battle, the judge said.
"If he had clarified this in his sermon and set out in a clear and precise way why Sharia law was repugnant to him he could have saved himself a lot of trouble. In the manner in which he did express this he has, in my view, characterised the followers of an entire religion in a stereotypical way. Indeed when he uses the word 'may' in the context of whether there are any good Muslims it leaves open the inference that might not be exactly right and there may not be any good Muslims in Britain. Either way, he is making it crystal clear that he does not trust any Muslim," McNally said.
The court also heard that the distinction between 'offensive' and 'grossly offensive' was an important one and the judge had not overlooked that difference.
"Context and circumstances are highly relevant and as the European Court of Human Rights observed... the right to freedom of expression includes the right to say things or express opinions that offend, shock or disturb the state or any section of the population," said McNally.
Through the court proceedings, McConnell –dressed in a grey suit, grey shirt and purple tie– sat beside his wife Margaret and other close relatives. He was not required to sit at the dock. However, during his three-day trial, the pastor spent over 60 minutes in the witness box, offering evidence in his defense. He clarified that he had not intended to hurt, provoke or offend anyone, and he felt unrepentant for preaching the gospel. He also said that he had refused a lesser punishment of an informed warning because that would insult Jesus and he did not wish to be 'gagged' in the future.
The prosecution claimed that this case was straightforward, since the message delivered as part of a rehearsed sermon to an audience of at least 2,000 and watched by another 700 online, had been carefully planned.
Outside the court, thousands of supporters celebrated, as McConnell emerged free. Some even sang hymns while the preacher reacted to the judgment.
"I am very happy," he said, before adding he would do the sermon again, though word it differently. "The only regret I have is the response from the Muslim community - that I was out to hurt them. There was no way I was out to hurt them - I wouldn't hurt a hair on their head. But what I am against is their theology and what they believe in… If there are Muslims out there I want to assure them I love them and, if they need help, I am there to help them, but their theology and their beliefs I am totally against them…I would do it again but I would word it differently because I would be conscious I was hurting innocent Muslims, I would be conscious I was hurting Muslims who have come here to work hard and are doing their best - there's no way I would hurt those people, but I would do it again - yes."
McConnell also said that he had no idea how far his sermons travelled.
"As far as I was concerned I was preaching to my own people, I was preaching in my own church - I didn't realise it would go out there and so forth," he said.
He also revealed that he has said far worse things as part of his other sermons that have been streamed online in the past.
The pastor is one of the most sought after evangelical preachers in Northern Ireland, with a congregation that comprises of politicians, police officers and ex-parliamentarians.
Describing himself as Pentecostal with a capital P, the court heard how McConnell was no average 'watery clergyman' but a person who has connected with 'society's untouchables'.
Like most of his peers, McConnell left school at the age of 14 to work at the bustling shipyard of Belfast after 'giving his heart to God' as a child. Three years later, he was drawn towards full-time ministry. After a short stint at Newcastle-upon-Tyne, McConnell returned to his home city at the age of 19 to start a makeshift church on Whitewell Road. He eventually married Margaret, who bore him two daughters and all of them were by his side during the court proceedings.
McConnell's first service in 1957 was conducted before 22 people only but with his charisma, ambition and unique style of ministry, the pastor was soon packing the pews. In 1994, he started one of Ulster's biggest sanctuaries – the Whitewell Metropolitan Tabernacle on Shore Road, which is worth £12 million. In 2014, he retired as Whitewell's senior pastor after preaching the gospel for as long as 58 years. He continues to preach on invitation.
McConnell has never been shy of publicity. After his controversial sermon sparked protests from Muslims around the world, he took to radio and television to defend himself. He immediately apologized for any distress or offence he may have caused but refused to take back his words. Even though the police initially intended to investigate the pastor for a potential hate crime, Northern Ireland's Public Prosecution Service decided to pursue the case as misuse of public communications. Leading up to and through his three-day trial last month, McConnell defiantly said he would rather go to prison than stop preaching the gospel.
For his entire sermon, click here.
Photo Credits: RTE News