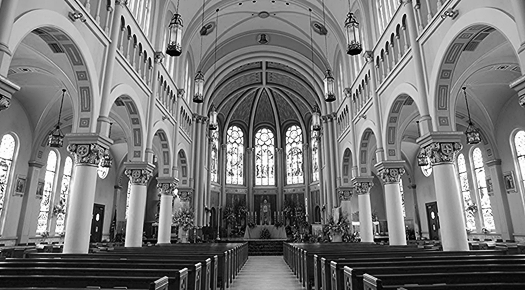 Photo Credits: LinkedIn
The Diocese of Lafayette, the Catholic diocese where the first widely reported case of clergy sex abuse became public in the 1980s, released a list of 33 priests and four deacons who were accused of sexually abusing minors. The list includes the names of those who were accused and it gives each man's birth and ordainment year, assignments and his status; such as whether he was removed from the clergy, resigned or both. On the other hand it does not contain information about what they were accused of or when the accusations took place and how long they served as clergy after the accusations. 
One of the highest profile cases in the Diocese of Lafayette is also part of the list. Gilbert Gauthe, who admitted to raping and sodomizing 37 children as early as 1972, was the first widely known Catholic priest accused of pedophilia. He pleaded guilty in 1986 to 11 counts of child molestation and was sentenced to 20 years in prison. Unfortunately he was released a decade early just to be arrested later for abuse of a child in Texas. Others on the list are accused child sex offenders including Ronald Lane Fontenot, Robert Limoges, David Primeaux and many more.
The list was released by bishop Douglas Deshotels of Louisiana's Diocese of Lafayette and he stated that the list will be an ongoing process and it will be changeable in future. "In other words, the future receipt and subsequent determination of any new credible allegation against a priest or deacon, living or deceased, will result in adding his name to the disclosure list," he wrote in a letter to the diocese, as The Daily Advertiser reports. "In fact, we have reasonable hope that the disclosure list will be a catalyst for continued reporting of past or future instances of abuse." He also stated that some priests accused of sexual abuse may not be included on the list because "the standard for establishing credibility may not yet have been met." "I sincerely acknowledge and appreciate the courage of those who have already come forward with accusations," Deshotel wrote. "Receiving each individual report was essential to ensuring the safety of others and to helping the church publicly acknowledges its sins and errors."
But as the Church is in control of information the question is whether they will disclose everything they know. Victim advocates are criticizing the list for being incomplete and they do not think dioceses should be compiling their own lists. Their idea is that independent investigations by outside consultants and civil authorities should be performed. "There is widespread evidence the church is complicit in covering up and we can't rely on church investigations," Tim Lennon, a national leader of the Survivors Network of those Abused by Priests, said, according to The Daily Advertiser. "As long as the church controls information they can control disclosures of predators in their community."