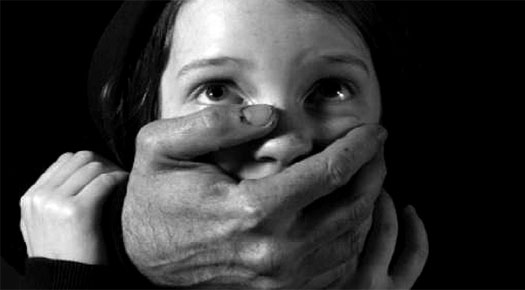 A catholic priest, who was held in 2000 for operating a sexually explicit website for gay clergy members, has been defrocked and removed from the priesthood after officials in Maine found evidence that he had sexually abused a minor during the 1980s. The Roman Catholic Diocese of Portland said it received word from the Vatican on January 16 that evidence against John E. Harris had been upheld and the priest would have to be defrocked and dismissed from his clerical post.
Harris, who is now 59-years-old, disassociated himself from public ministry in 2003 after having served across five parishes in Maine over a period of 19 years. According to the diocese's spokesperson Dave Guthro, Harris now lives in Canada and has waived his right to challenge the accusation, as the Vatican's finding cannot be appealed.
In 2000, Harris was disciplined by his church for founding a website, as part of a gay priests' discussion group. This site featured pictures of the discussion group's members as well as pictures of nude men. At that time, Harris was removed from his ministry while the diocese investigated his role in the website's operations. Harris was however allowed to return to his public ministry a few months later.
According to Guthro, Harris asked for leave of absence in late 2003, saying he wanted to pursue certain academic courses. Within a month's time, a picture of the former priest along with a minor, taken during the 1980s, surfaced. Even though the photograph appeared inappropriate, church officials were unable to identify the boy in it and that is why they concluded nothing sexual had taken place between the two. Guthro refused to divulge details of the photograph, saying he is unaware of what it contained.
Reportedly, Harris never came back from his leave of absence and he continued to be a priest, since  there was no finding by the Vatican's Congregation for the Doctrine of the Faith that needs to be approved by the Pope.
Yet, in 2013, new allegations surfaced when a man accused Harris of having abused him during his childhood. The allegations were referred to the Attorney General's office in Maine. Guthro said he does not know if the state investigators took any action but church officials surely did. Guthro said the diocese's investigators found that Harris had started his relationship with the minor even before he became a priest and continued to pursue it as a priest. A committee in the diocese agreed with these findings and sent a recommendation to the Vatican, seeking Harris' defrocking and removal from the priesthood.
Surprisingly though, the man making the accusations in 2003 is not the same person as the one seen in the picture with Harris. That minor has never been identified. Reportedly, Harris has received no financial support or pension from the church since 2003.
Survivors Network of those Abused by Priests (SNAP) released a statement, condemning the church for the amount of time it has taken to defrock Harris and remove him from the priesthood.
"Now, finally, Catholic officials in Rome have finally defrocked Fr. Harris from the priesthood," said the statement from David Clohessy, director of the Missouri-based support group. "Why has it taken, at best, a dozen years?"
In Maine, there is no statute of limitations for cases related to unlawful sexual conduct or sexual abuse of a minor.
Photo Credits: Just Another Deisidaimon