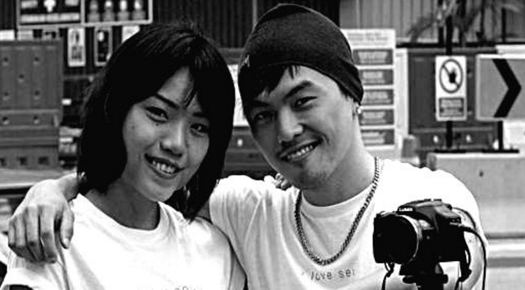 A court in Malaysia recently sentenced Vivian Lee May Ling to six months in prison after she was found guilty of sedition for sharing a mock greeting—featuring a specialty pork dish— during the Islamic month of fasting.
Sessions Court Judge Abdul Rasheed Daud said the picture of bak-kut-teh shared by Ling had hurt the religious sentiments of Muslims; who not only fast during Ramadan, but also practice abstinence. Daud also said that the stringent penalty was being imposed to deter other Malaysians from replicating Ling's insensitive conduct.
"You know that pork is haram (forbidden) for Muslims. Like what the prosecutor said, nasi sudah jadi bubur, even if there was apology, but your actions have injured the feelings of Malaysians," Daud said, using a Malay idiom that means "too late to make reparations."
Daud explained the six-month jail term was being meted out to Ling because this was her first offence. First time sentences for sedition carry a punishment of a maximum jail term of three years or a fine of RM 5,000—or both.
Immediately after Ling was convicted on May 27, lead counsel Chong Ju Tian sought a good behavior bond for her, noting that the 27-year-old had no prior criminal record and had also started her life over without her ex-boyfriend Eugene Tan, who along with her had been accused of sharing the same mock greeting on Facebook. Chong stressed that Ling was not the main offender as she had only played a passive role in sharing the offensive photo on July 11, 2013. He also noted that Ling apologized for the photograph and removed it from Facebook the same day as well as apologized for the same via a YouTube video the following day.
"This shows the accused's regret in this case. Even though in this case there was evidence of public anger towards the posting, but the evidence shows there was no chaos at all or fights between races or people of different religions," he argued.
Chong also mentioned his client had not caused physical injury to others or acted in a violent manner while reiterating that hers was merely a case of abusing the constitutional right of freedom of speech and expression.
Still deputy public prosecutor Wan Shah Aruddin Wan Ladin demanded a jail sentence of between 20 and 24 months for Ling, arguing how there was an urgent need for a chilling decision that would discourage other potential offenders from hurting the religious sentiments of others in Malaysia. Citing public interest, Ladin argued that Ling's actions hurt the religious sentiments of both Muslims and non-Muslims in Malaysia.
"All Malaysians have the responsibility to respect the race and religion of others because it is appropriate social behaviour. It is not the prosecution's intention to restrict Malaysians in the use of social media or Internet but there needs to be a standard to control an individual to be more responsible when uploading anything on social media," he said.
Following her conviction, Daud stayed Ling's jail sentence so she could appeal to the High Court but increased the bail amount from RM 10,000 to RM 20,000—and confiscated her passport as well.
The picture of Ling along with her then boyfriend Tan, was shared on Facebook on July 11, 2013 during Ramadan that year, captioned with the words, 'Selamat Berbuka Puasa' and a halal logo. A week later, the couple was charged under three laws – Section 4(1) of Sedition Act, Section 5(1) of Film Censorship Act and Section 298A(1) of Penal Code.
Tan, who jumped bail immediately after, is believed to have fled to the United States to avoid facing trial.
On May 31, a women's rights group in Malaysia, All Women's Action Society, condemned Ling's six-month jail sentence. The group said even though the picture posted by Ling and Tan were distasteful; their action did not warrant such a harsh sentence for her.
"The court did not take into account the impact of the case on the fraying state of ethnic relations in Malaysia. It is the repeated abuse of ethnicity and religion as political capital by those in power that has strained relations among the different ethnic and religious communities in Malaysia. The imposed silence due to the 'infringement of religious sensibilities' of certain groups does not invite understanding, but instead causes even more division, and we believe that this court's decision furthers this damaging line of thinking," the group said.
The group further stated that Ling was not responsible for sharing the photograph even though she may have been featured in it.
"She is paying the price because the person who posted it, her then boyfriend Alvin Tan, is still at large," the group said.
The couple first grabbed headlines when Tan was rusticated from National University of Singapore for founding a blog and detailing his sexual exploits with his girlfriend.
Photo Credits: Coconuts Singapore