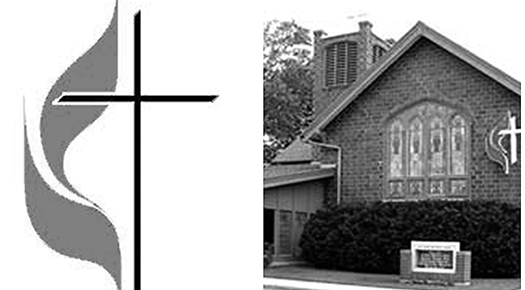 Photo Credits: Wikimedia
Regarding the fact that there is no one denomination which represents all Methodists, viewpoints concerning homosexuality are very diverse among members of Methodist denominations. Same-sex relationships still don't have full support, and a group of affiliated college and university presidents are trying to change this ahead of a special session on sexuality. This special session is intended to resolve an issue that has dogged the United Methodist Church for decades. The group represents presidents of 93 United Methodist-affiliated colleges and universities. They also released a short but concrete statement which won unanimous approval in a vote taken on the January 4th by the National Association of Schools and Colleges of The United Methodist Church.
"We call upon the leaders of the United Methodist Church at this 2019 Called General Conference to honor the past and current practices of inclusion by amending their policies and practices to affirm full inclusion in the life and ministry of the United Methodist Church of all persons regardless of their race, ethnicity, creed, national origin, gender, gender identity/expression or sexual orientation," the statement reads, as Religion News Service reports.
"The presidents are really firm about full inclusion," said Scott D. Miller, president of Virginia Wesleyan University and a board member of the National Association of Schools and Colleges of The United Methodist Church. "It is my disappointment and the feeling of many of my colleagues that this has been one of the reasons contributing to a decline in membership and attendance," Miller said. "The church has not stayed current with the people it serves."
This is the fourth statement on sexuality issued by the group of university presidents and they are calling on the church to offer LGBTQ people full inclusion since 2006. During the denomination's 2016 conference, 56 different legislative petitions were submitted to try to resolve the problem of inclusion, but all proposals were deferred to a special commission which concluded its work last year and submitted three proposals. Without any resolution there are still different practices within different denominations. Many individual pastors have publicly or secretly celebrated same-sex weddings and as a result some of them have been summoned to church trials and stripped of their preaching credentials.
While some positive steps are made towards full inclusion within The United Methodist Church, Methodism is a worldwide presence in more than one hundred countries. Many Methodist denominations all around the world oppose any steps toward LGBTQ inclusion. And if U.S. Methodists are taken as an example, there is still a long road to full LGBTQ inclusion worldwide.