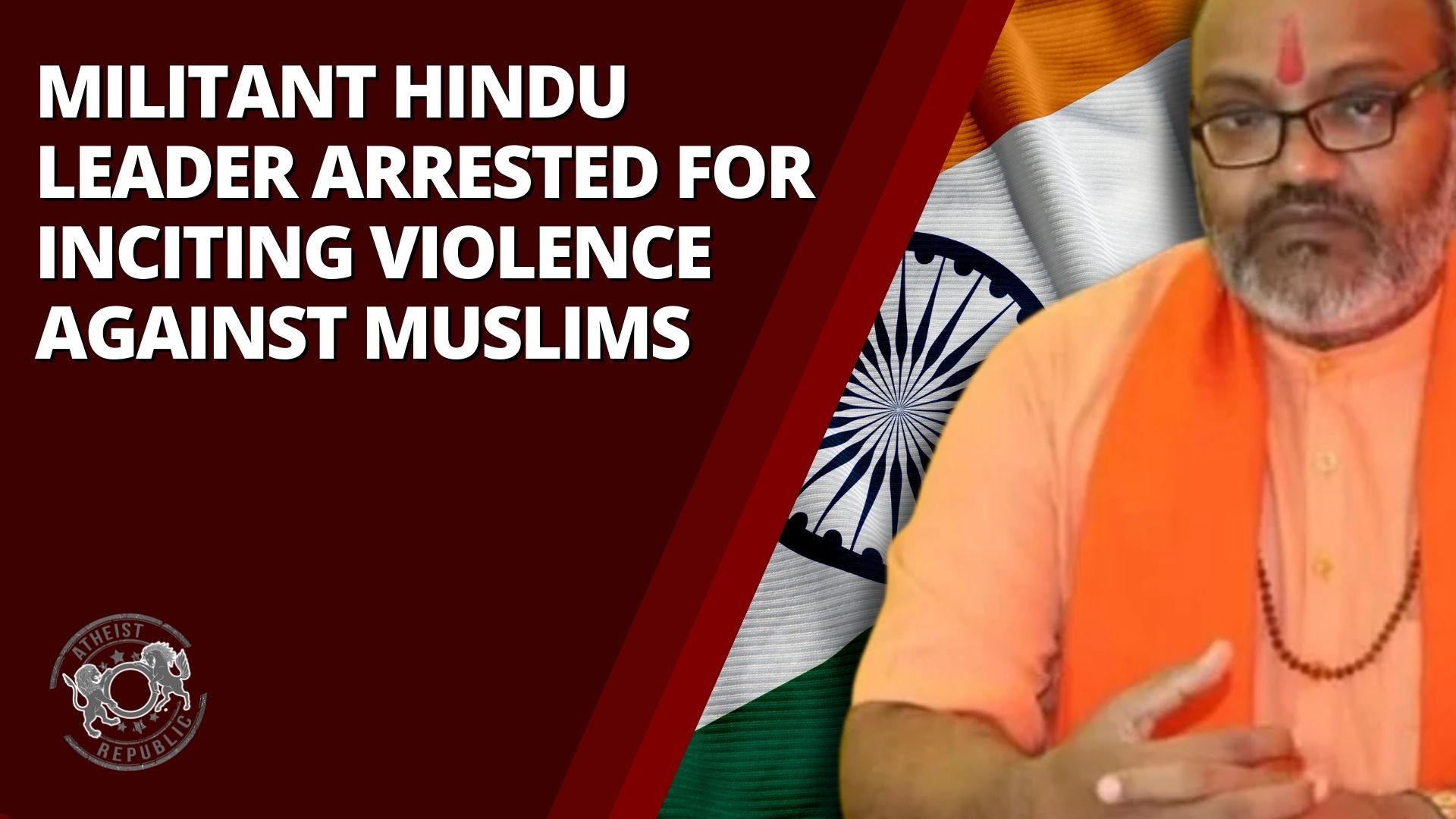 By Abdulla Gaafarelkhalifa
On January 15, 2022, Yati Narsinghanand, the controversial priest of the Dasna temple in Ghaziabad, Uttar Pradesh, and main organizer of the Hindu nationalist events held in Haridwar City, India, between December 17-19, is now under legal custody for two weeks for two different cases. No BJP leader has condemned the speeches nor the event.
This comes less than a week after India's Supreme Court announced their petition to seek the prosecution of several Hindu leaders for making highly inflamed speeches against Muslims during the closed-door meeting back in December.
Narsinghanand has millions of right wing followers on social media. A few days after the announcement from the Supreme Court, Narsinghanand stated on Twitter during an interview, "Those who believe in this system, the police, politicians, and the military, will die like dogs."
Yati "We have no trust in the Supreme court & constitution. This constitution is book for the murder of 100 crore Hindus. Those who belive in it will be killed. Those who believe in this system, police, politicians and Army, They will die like a dog."#ArrestYatiNarasinghanand pic.twitter.com/RPtGd6zllQ

— Mohammed Zubair (@zoo_bear) January 14, 2022
His lawyer, Maa Chetnanand Saraswati, who is also a priest at the temple, admitted that Narsighanand is facing more than 20 other cases, including attempted murder. When speaking with the BBC, Narsinghanand got upset about questions regarding hate speech and "threw his mic away".
Since September 2021, Uttar Pradesh police held three FIRs against Narsinghanand under Section 505-1(C) (intent to incite), 509 (insult the modesty of any woman), 504 (Intentional insult with intent to provoke breach of peace), and 506 (criminal intimidation) of the Indian Penal Code, and Section 67 (publishing or transmitting obscene material in electronic form) of the Information Technology Act.
In a video made during his arrest, Narsinghanand can be heard yelling at the police "All of you will die! Your children too!"
Days earlier, former Uttar Pradesh Shia Waqf Board chairman Wasim Rizvi (also known as Jitendra Narayan Tyagi) was arrested for his connections with the events.