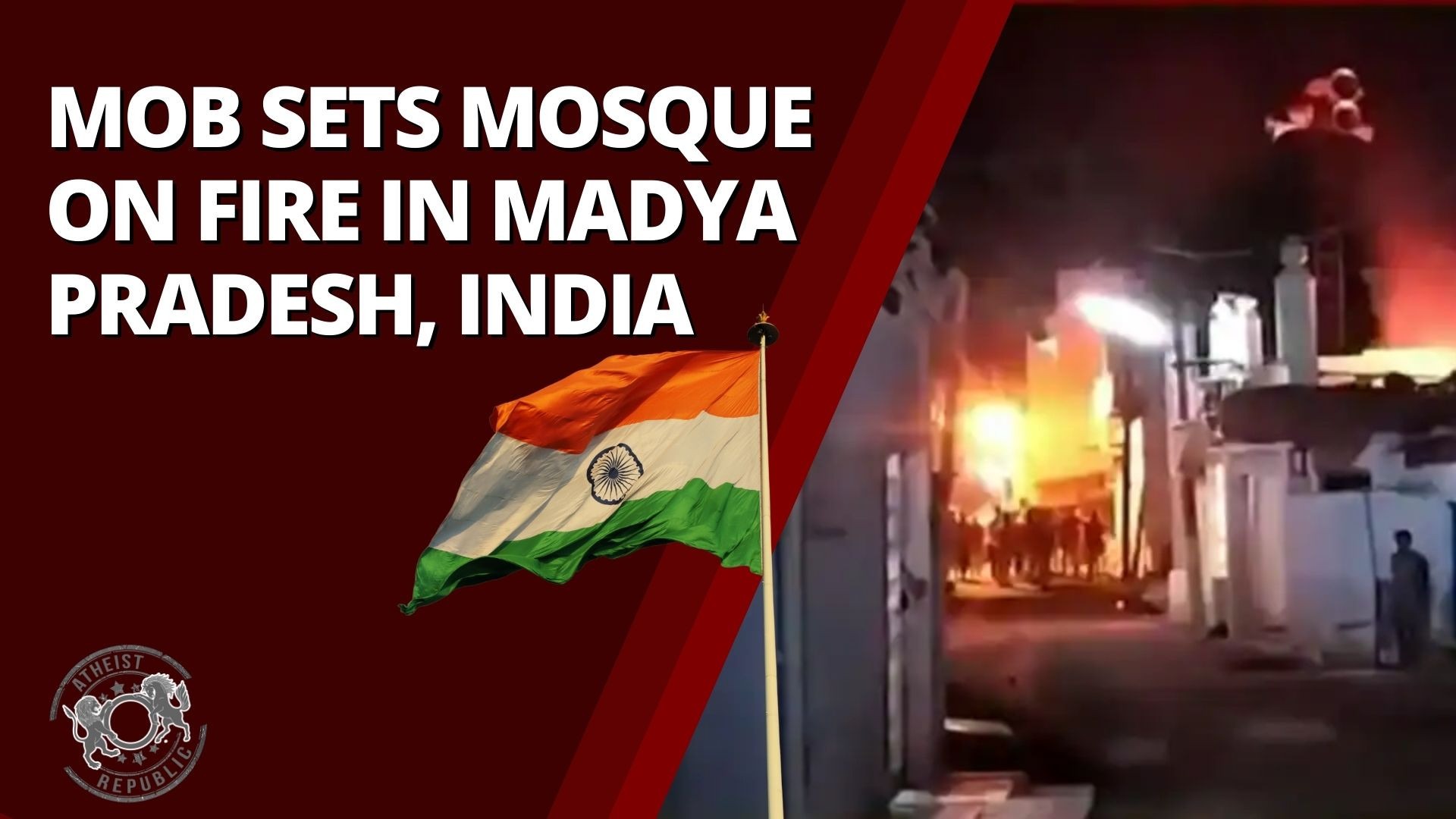 On May 16, a mosque in Madhya Pradesh, India, was set on fire by a violent mob.
#Just_In

Curfew imposed in MP's Neemuch city after mob set a religious place on fire in Court Mohalla hours after installing an idol on Dargah's wall. Dargah & Mosque are 700-meter apart.

A few rioters were detained, tension prevailed, confirmed officials. @newsclickin

1/N pic.twitter.com/pnoS0nX3s0

— काश/if Kakvi (@KashifKakvi) May 16, 2022
The mosque in Neemuch city is located in the Court Mohalla area, a predominantly Muslim neighborhood. Rioters also threw stones at Muslim homes and assaulted Muslim citizens. 
Neemuch Superintendent of Police, Suraj Kumar Verma, spoke to The Quint about finding every perpetrator. "We are looking at the CCTVs to identify the miscreants who desecrated the mosque."
"A total of four FIRs have been registered, one on the complaint of (the) Muslim community, two from (the) Hindu community, and a suo moto FIR in the case. We have got information about the injury sustained by one boy named Younus in last night's clash. He has been taken to the Udaipur hospital."
Younus at Neemuch District Hospital.

3/N pic.twitter.com/QUj6JU3cBA

— काश/if Kakvi (@KashifKakvi) May 16, 2022
The riots reportedly started after a Hanuman (a Hindu god associated with bravery and companion of Lord Rama) idol was installed in the area.
Mob sets a religious place on fire in the #Neemuch district of Madhya Pradesh.
The enraged mob also pelted stones after installing a #hanumanstatue on the walls of a Dargah. @TheQuint @QuintHindi pic.twitter.com/eRU5EWJor2

— Vishnukant (@vishnukant_7) May 16, 2022
A week earlier, Haribhushan Thakur Bachau — BJP Member of Legislative Assembly (MLA) from the eastern State of Bihar — said that Muslims "should be set ablaze just as Hindus burn Ravana effigies during the festival of Dussehra."