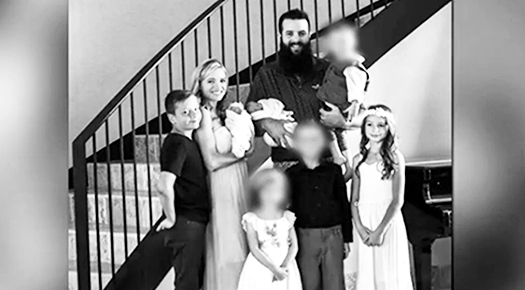 Photo Credits: CNN
At least three women and six children, all apparently US citizens, were killed by drug cartel gunmen in northern Mexico, officials said on Tuesday. Six children were found alive, one child had a bullet wound and one child was still missing.
Mexican Security Secretary Alfonso Durazo said that they suspect that the gunmen may have mistaken the group's large SUVs for rival gangs.
The victims belonged to the LeBaron family who live in the decades-old La Mora settlement in Sonora state. The community was founded as part of an offshoot of The Church of Jesus Christ of Latter-day Saints, also known as the Mormon church.
The Guardian reports:
For years, the small community of La Mora also maintained an uneasy peace with the mafia gangs who dominate this part of northern Mexico: identifying themselves at cartel checkpoints and avoiding the region's lonely dirt roads after dark.
"We've all been stopped on the road – cartel groups just wanting to know who we are," said Kenneth Miller Jr, a resident of the little town. "We've never had to worry about much. We were always warned beforehand if there was stuff going on in the area."
US President Donald Trump tweeted after the massacre: "This is the time for Mexico, with the help of the United States, to wage WAR on the drug cartels and wipe them off the face of the earth."
As the AlJazeera reports, Mormons of Germanic origin settled in northern Mexico in the 1920s after moving from the US, where the religion was founded. The group broke away from the mainstream Mormon church when it abandoned polygamous marriages.
It's not the first time that members of the break-away religious community had been attacked in the region.
"They shot the shit out of my grandchildren, my daughters, daughter-in-law – just burned them to a crisp," said an anguished member of the family in a voice message shared among relatives, which was passed on to the Guardian. "There's nothing left. Just a few bones."