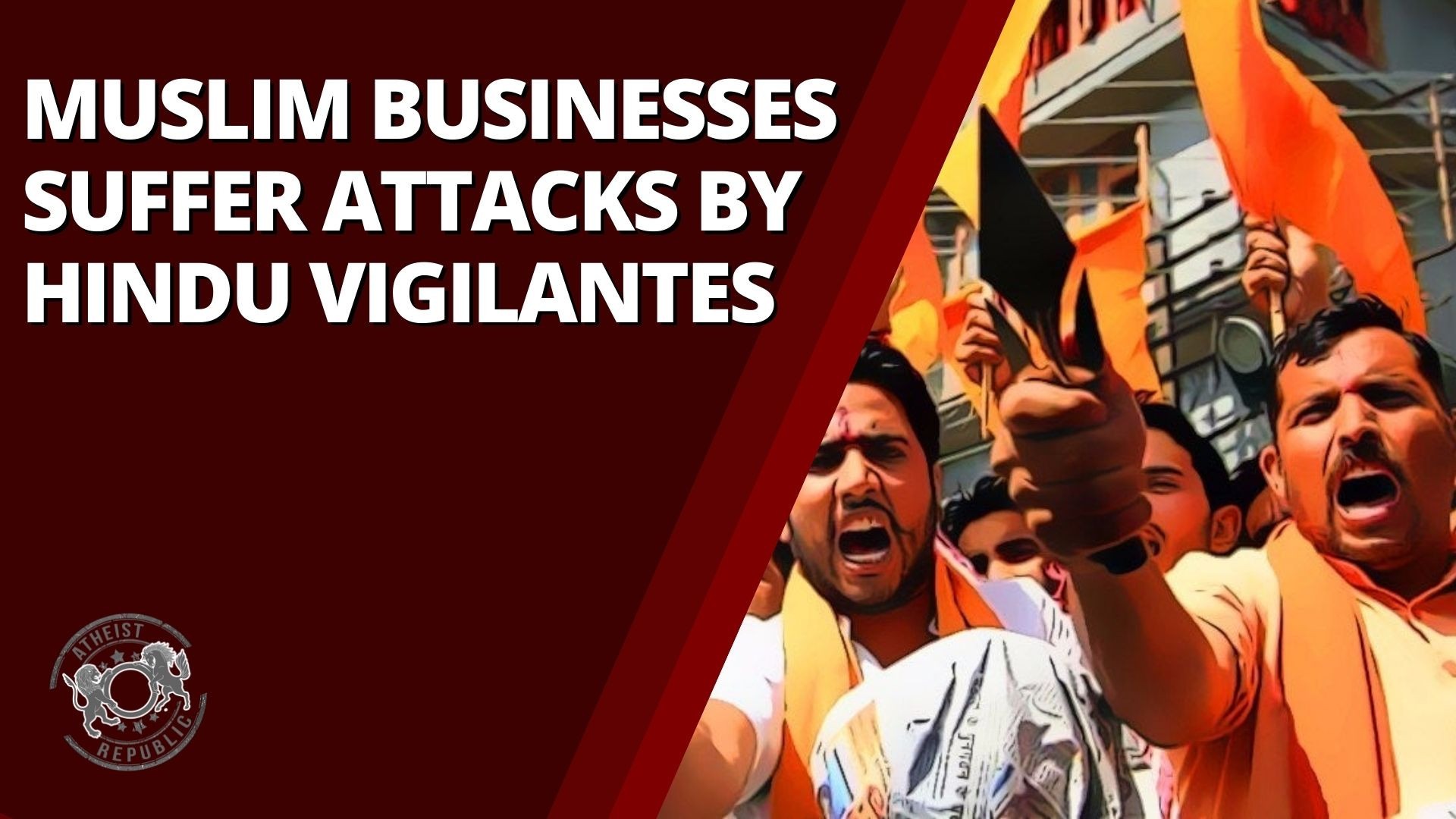 The economic marginalization of Muslims in India is becoming more apparent while their livelihood suffers frequent attacks from Hindu nationalists. The attacks encompass small-time ambulant vendors, shop owners, and even industrialized businesses.
Two Muslim men were beaten for carrying meat in Mathura, a city sacred to Hindus in Uttar Pradesh, on September 23rd. The assailants claimed that most areas of Mathura were declared free from meat and alcohol. 
Attacks against Muslim-owned businesses come in many forms; violence is usually reserved for Muslim men who conduct business in the streets. Big-scale businesses suffer severe online disinformation campaigns. At the same time, policymakers create a legal atmosphere that puts unnecessary pressure on Muslim-owned companies.
On September 8th, a Muslim-owned food processing company based in Bangalore, India, issued a public statement denying that its product contained animal extract. iD Fresh Food issued a statement to counter an online misinformation campaign circulated on WhatsApp, calling it "baseless and fake propaganda."
Attacks against Muslims in India by Bajrang Dal or far-right groups remain unchecked by Modi's government. "We have nowhere to complain. The police and the municipality officials side with such groups," said Afzal. A Muslim businessman from Greater Noida, a suburb in Uttar Pradesh, Afzal sells meat, including mutton.
Since the Bharatiya Janata Party (BJP), a far-right political group, gained power in 2017, Hindu-nationalist became more empowered. They were rampaging across India with their Nazi-like narrative of an all-Hindu India. Members of the BJP in Uttar Pradesh had also become increasingly active in their attacks against minorities when Yogi Adityanath became Chief Minister.
Shalabh Mani Tripathy, a spokesman for BJP, claimed that the current prime minister is not anti-Muslim nor his government. "The state government is popular even among Muslims because of its various schemes," he said. Tripathy also added that some have "vested interests" in an anti-Muslim government narrative.