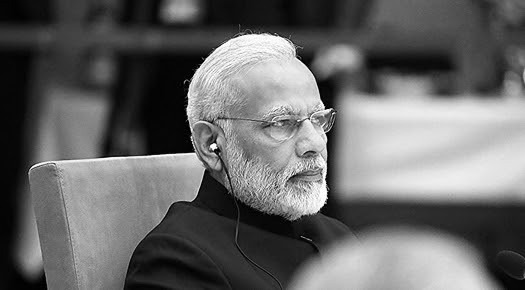 Photo Credits: Common Dreams
The Citizenship Amendment Act, a new citizenship law that creates a connection between religion and nationality, was approved by India's Parliament on December 11th and has sparked protests nationwide. This Act provides a path to citizenship for migrants who entered India illegally before 2014 from Pakistan, Bangladesh and Afghanistan; but there is another condition that is the reason for protests. A migrant who wants to become a citizen of India must belong to one of the following six religions: Hinduism, Buddhism, Christianity, Sikhism, Jainism and Zoroastrianism. Islam is absent from the list although it is a religion practiced by about 200 million people in India.
Having a citizenship law that gives preference to certain religions is a big step away from secularity and it is a form of discrimination against those religions that are not on the list. Anyway, a religion should not be a condition for citizenship in a secular country. According to The Washington Post, The United Nations High Commissioner for Human Rights said the law was "fundamentally discriminatory" and appears "to undermine the commitment to equality before the law enshrined in India's constitution." There are also other worries that the measure is "the first legal articulation that India is, you might say, a homeland for Hindus," Pratap Bhanu Mehta, one of India's most prominent political scientists, told The Washington Post.
The protestors are demonstrating against India's Prime Minister, Narendra Modi, who is the leader of the Hindu nationalist Bharatiya Janata Party, and many people have been injured during these violent protests. The law is another measure that, according to opposition, turns India's Muslims into second-class citizens. India's only Muslim-majority state – Jammu and Kashmir – has been stripped of its autonomy and statehood in August and in November. India's Supreme Court allowed the construction of a Hindu temple at the site of a mosque that has been destroyed by Hindu extremists.
   
Modi's second in command, Amit Shah, who is the minister of home affairs, has referred to the Citizenship Amendment Act as a first step to a nationwide register of citizens in which all Indians would be required to provide documents proving their citizenship. According to The Washington Post, Shah says that no Indian citizen has anything to fear from a nationwide register of citizens that aims to weed out illegal "infiltrators." (He has also called such migrants "termites."). Many Indian Muslims are seeing this register as another measure against their minority in the country. In a highly populated India, with migrants from neighboring countries, citizenship and religion are very sensitive topics and a legislation that connects those two could only create more problems.