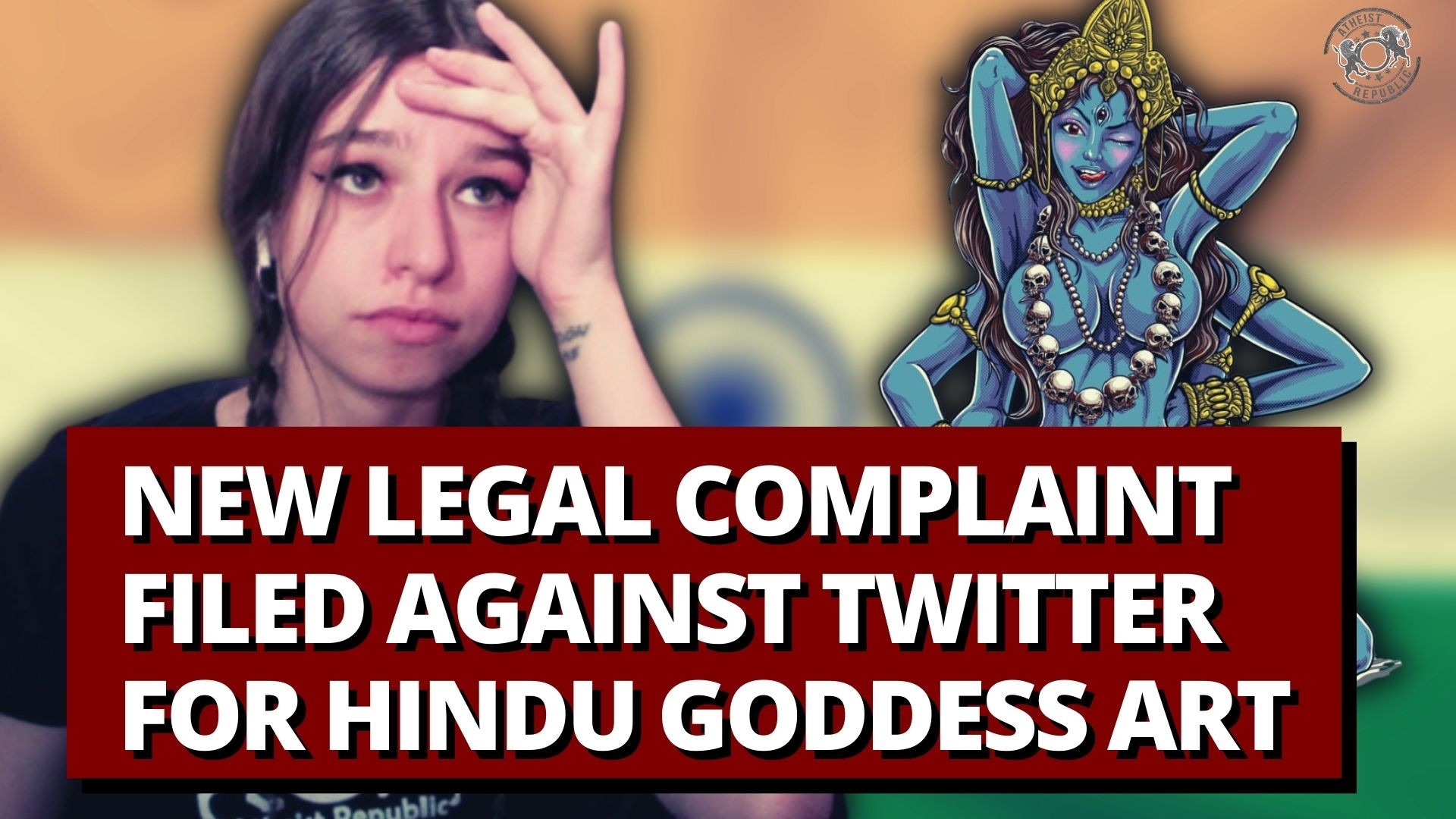 Twitter's India division is under fire for allowing the Atheist Republic's Twitter account to post "blasphemous" images of the Hindu Goddess Kali. The complainant is a Delhi-based lawyer, Aditya Singh Deshwal. Deshwal stated that the subject of his complaints is images posted by the Atheist Republic Twitter handle. 
Twitter in India has come under fire by a Delhi-based lawyer after @AtheistRepublic published 'highly objectionable' depictions of the Hindu goddess Maa Kali. Reminder: 'Religious feelings' do not trump freedom of expression. https://t.co/CGvgUD42Q3

— Humanists UK (@Humanists_UK) July 6, 2021
Deshwal filed the complaint to Delhi Police's cyber cell. In his complaint, Deshwal demanded registration for an FIR (First Information Report). An FIR requires information to be transformed into a written report that is admissible for legal proceedings.
The complaint named the Managing Director of Twitter India, Manish Maheshwari, and the Public Policy Manager, Shagufta Kamran, as respondents. The complaint also named Armin Navabi, the founder of Atheist Republic, and Susanna McIntyre, the current President & CEO.
This is always the argument. 'You hurt my feelings, now I'm allowed to shut you down' https://t.co/23G9MrDFDJ

— Association of Black Humanists (@abhumanists) July 7, 2021
"Deliberately, no action has been taken by Manish Maheshwari," Deshwal stated in his complaint. The complaint's main emphasis is that Twitter has not been censuring the Atheist Republic Twitter account despite posting content offensive to Hindus in a country that has a majority Hindu population. Deshwal sees these contents as an "attempt to wilfully outrage and hurts the religious sentiments." He added that Twitter has been "an accomplice" by intentionally not removing the "offensive" content.
Deshwal sought registration for an FIR against Twitter India itself as the first step towards formal litigation from his initial police complaint.
In the Indian Penal Code of 1860, Section 79 of the Information Technology Act of 2000 criminalizes hate speech against religion. As an SSMN (Significant Social Media Intermediary) under the Information Technology (Intermediary Guidelines and Digital Ethics Code) Rules of 2021, Twitter has allowed for the propagation of what Deshwal considers "hate speech."
In response to the complaint, Twitter has appointed a resident grievance officer and an interim chief compliance officer.
When asked about the complaint, Armin Navabi said "These crybabies take us more seriously than we do ourselves. Reading what they accuse us of, it's only going to boost our egos to dangerously heights given the level of influence they think we have in India."
Susanna McIntyre has released a statement in defense of the reported images:
"Judicial harassment will not deter the Atheist Republic from its mission of promoting free expression across the globe. Atheist Republic's "Sexy Kali" has proved effective in sparking conversation about irreligion in India as well as the country's restrictions on free speech. The lawyers who take it upon themselves to legally target Twitter and their employees do so in an attempt to discourage our activism and more so to discourage other secularist activists in India. While some conservative Hindus may see our depictions of the Hindu Goddess Kali as "abusive" or "hate speech," we view our depiction of her as a celebration of sex positivity and LGBT acceptance. The unending vitriol displayed in their reactions to our art betrays their unprogressive values."