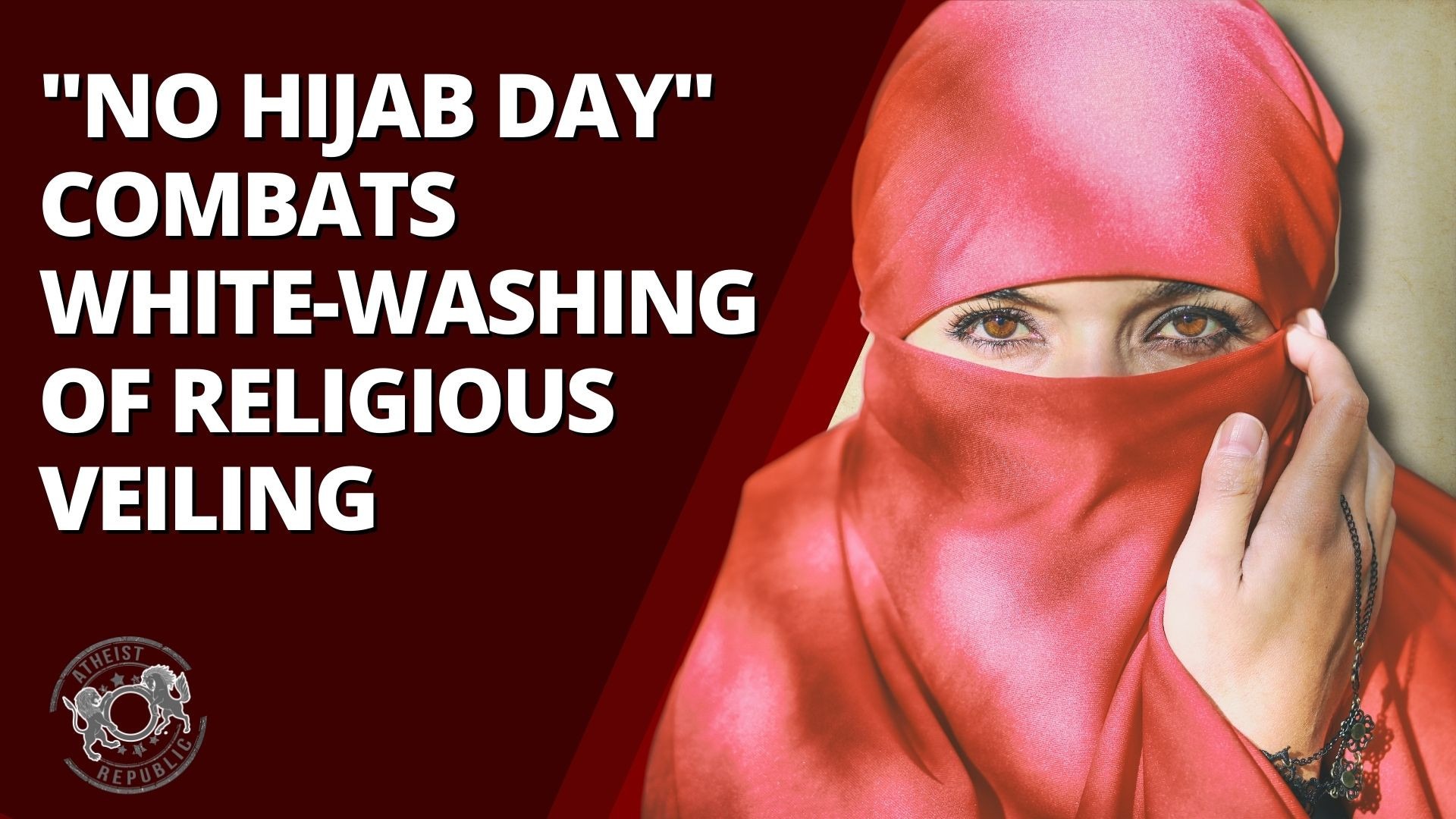 By Abdulla Gaafarelkhalifa
For many in the Ex-Muslim community, February 1st is No Hijab Day.
A group of Arabic speaking feminists have created this image in support of #NoHijabDay

Freedom to drop the hijab should be an unalienable right, yet so many are denied the right to be #FreeFromHijab

Join us to raise awareness and push against the propaganda of Islamists. pic.twitter.com/bfuw0BSevK

— Yasmine Mohammed ياسمين محمد (@YasMohammedxx) January 26, 2022
The day was purposely marked on the same day as World Hijab Day, which started in 2013 to spread awareness and acceptance for Muslim women in society. According to Muslim public figures Asra Nomani and Maajid Nawaz, however, the holiday is a conservative campaign that gives the misleading idea that hijabs are always worn voluntarily.
This Ex-Muslim holiday also comes in response to a series of protests from 2017-19, where women in Iran protested the hijab laws enforced in the Islamic Republic. The topic of enforced headscarf laws quickly evolved into women's rights protests.
I was forced to wear Hijab when I Was 6 .my family told me I was Awraa.
I had to cover up, but I took it off when I was 18; my family and community dishonored and disgraced me. I was beaten, isolated, and shamed.
Hijab not a choice it's r@pe culture#NoHijabDay #FreeFromHijab pic.twitter.com/VE6y0ZiRi7

— Dolly (@DollySarkasmo) January 22, 2022
For women like Alinejad Masih, an Iranian journalist working in the US who was the target of an attempted kidnapping by the Iranian government, the purpose behind No Hijab Day can be personal. In a video she posted to Twitter, she says, "In Iran, I was told if I take off my hijab, I will be hanged with my hair by God."
1)
All my sisters who have the experienced the brutally under Sharia laws are now united. Women of Iran, Afghanistan and all Middle Eastern who still get lashes, jailed, killed and Kicked out from their homeland for demanding freedom and dignity now asking the world: #LetUsTalk pic.twitter.com/pOT4BFp0kM

— Masih Alinejad (@AlinejadMasih) January 18, 2022
In a press release about the holiday, Yasmine Mohammed, a Canadian human rights activist, stated, "As a person who had her childhood snatched away by the hijab at age nine and was threatened with death for removing it, I intimately understand the enormous pressure on women to wear the hijab… Most women can't speak up, or they will suffer dire repercussions, but we can fight for them".