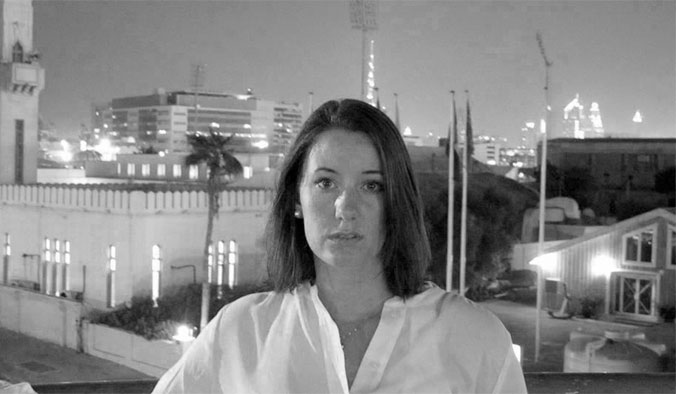 Photo of Marte Deborah Dalelv
A 25 year old Norwegian woman who had reported being raped in Dubai has been sentenced to a jail term of 1 year and 4 months by a local court for having sex outside of marriage. Marte Deborah Dalelv, who was convicted on July 2013, has also been charged with consuming alcohol without a license and perjury.
The United Arab Emirates follow the Islamic Sharia laws under which extramarital sex is completely forbidden and an unmarried couple can be punished for even holding hands in public. Punishment generally involves imprisonment and flogging.
According to her father, the police were suspicious of her claims of rape and she ended up being jailed. Her money and passport were confiscated and she was forbidden from using a phone. Under Islamic laws, for a rape conviction to be upheld, a full confession by the perpetrator or testimonies from four Muslim adult males who were witnesses to the attack is required.
After a long period of captivity, she was finally allowed to contact her father to inform him of her plight. Earlier this month, after days of intense negotiation, Norwegian diplomats were able to secure her temporary release to the local chapter of the Norwegian Seamen's Church.
The Norwegian Department of Foreign Affairs has responded to the verdict by calling it "highly problematic" and saying that it "flies in the face of our notion of justice". They have also said that they would try as hard as possible to get her conviction overturned.
Dalelv had gone to the Emirate as part of a business trip. On 6th March 2013, the last day of her trip, she went out with a few of her male colleagues. The next day, she woke up naked, and immediately called the police after realizing that she had been sexually assaulted. The alleged rapist, a Qatari national, has been sentenced to 13 months imprisonment for extramarital sex and consuming alcohol.
Marte Deborah Dalelv has appealed against her conviction and a hearing is due on 5th September 2013.
Unfortunately, in a country which claims to be much more moderate than its neighbors, a number of similar cases have been reported in the past few years involving local and foreign women.
In 2008, Alicia Gali, an Australian citizen in Dubai, was brutally gang-raped after being drugged. She was convicted for 12 months on charges of extramarital sex and alcohol consumption. She was pardoned after 8 months, along with the three men who were convicted for the assault.
In December 2012, a 28-year-old British woman in Dubai, who reported being gang raped by three men, was convicted for consuming alcohol without a license. She was subsequently fined 1,000 dirhams (approx. $257).
In 2010, a 23 year old British national reported being raped by a waiter in a luxury hotel in Dubai. The woman, who was inebriated, sought the help of the waiter to guide her to the ladies room, where she was allegedly raped. Her attacker denied the accusation and after questioning, the lady was arrested along with her boyfriend for having sex outside of marriage in their hotel room.
In 2003, a 39 year old French woman was allegedly raped by 3 men as she left a nightclub in Dubai following her birthday celebrations. The men, who were friends of the manager of the club, offered to drop her off at her hotel, which she accepted. She was then taken to an outlying area and sexually assaulted. The two of the men denied rape charges while one accepted having consensual sex. Subsequently, she was charged with being a prostitute and having "adulterous sexual relations".