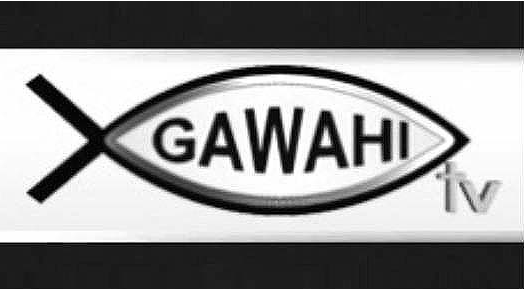 Weeks after what its owners believe was a preplanned arson attack, Gawahi TV, one of Pakistan's few Christian television stations, has started operations once again. Reverend Sarfraz William, owner and CEO of Karachi-based Gawahi TV, said that he had to borrow equipment to continue broadcasting prayers, church services and concerts during the Christmas season after all of his own equipment was completely lost in the fire last month.
"We are doing God's work and we are doing whatever we can to render our services on Christmas by resuming the transmission," he said. "Though it is not in the way we had planned on Christmas, but something is better than nothing."
William, as well as his brother Javed, who also works at the same station, described the fire as a deliberate attack. They explained how the locks had been broken and chemicals sprayed to accelerate the flames and burn all evidence.  While local police officials confirmed that the fire was a deliberate attack on the country's minority Christian population, a station house officer cited electrical short circuit as a possible cause.
Nadeem Anthony, a lawyer who frequently works with Pakistani Christians in Lahore, called the arson attack an act of religious intolerance.
"But it is impossible for them (the station owners) to point a finger at anybody, as in all other Christian persecution in Pakistan," he said. "If they did, it would be difficult for them to survive."
The Williams estimate that the arson attack cost them approximately $20,000. They have appealed to their 12 million viewers to help raise funds so that they can make up for the losses. So far, they have succeeded in raising a little over $500.
"We are very poor and were already hardly managing the work of God," Javed said.
The fire at Gawahi TV is only the last in a string of attacks that have been carried out on Pakistani Christians, who constitute less than two percent of the country's 188 million population. This particular channel started broadcasting in 2013 and has plans of expanding to eight other cities, including Lahore and Islamabad, this year.
While American human rights organization Open Doors ranks Pakistan as one of the ten countries where religious minorities are most persecuted, the United States State Department excludes Pakistan from its list of "Countries of Particular Concern" – a designation used for nations that have the worst record for violating religious freedom. Even though the list is supposed to include all governments that engage in or tolerate ongoing, systematic and unspeakable violations of religious freedom, many human rights activists believe the State Department's list is far from complete, especially because it leaves out names such as Pakistan, Tajikistan, Syria, Iraq and Egypt.
To understand why most human rights advocates want Pakistan added to the above list, consider the following instances, all of which occurred during October and November last year, around the same time that the State Department was being urged to include Pakistan in its list of Countries of Particular Concern.
October 5
Local media reported three separate incidents wherein five Christian girls were abducted and sexually assaulted by different groups of Muslim men.
October 5
A Catholic teacher, Saddique Azam, who was given a senior post at a primary school in a local village, was assaulted and tortured by three Muslim men, who did not want to be subservient to an "infidel". Reportedly, the three asked Azam to resign and when he refused, they beat him until he had to be hospitalized.
October 7
Over 1,000 Christians gathered before Punjab Assembly to oppose an anti-minority bill that refuses voting rights to women and denies religious minorities the right to elect their own representatives.
October 14
Human rights activists expressed concern over Asia Bibi, mother of five, who has been on death row since 2010. She was booked under false charges after a personal feud led her neighbor to accuse her of having insulted Prophet Mohammad.
"She could be killed by any inmate or even a prison guard, so we have to be careful," said an official. "Bibi was put in solitary confinement, where her health has been steadily deteriorating. She was vomiting blood last month and having difficulty walking."
October 15
Two Muslim men, who had been arrested for raping two Christian sisters at gunpoint, were acquitted in court. This happened after a key witness changed his statement following a bribe and the prosecutor refused to fight for the justice of his clients.
October 15
A Christian woman, Nabila Bibi, who had been engaged to a Christian man for more than a year, was abducted, forcibly converted and married off to a Muslim man, Allah Rakha, only a few weeks before her own wedding. When her former fiancé tracked her down and demanded to see her, Rakha refused permission and warned that the Christian man would face dire consequences if he ever tried to seek out Bibi. It is a well-known fact how Christian abductees such as Bibi are often subjected to domestic abuse, rape, sexual violence, forced prostitution, human trafficking and sale.
October 19
Local media reported about a Christian family, including a father, mother and two daughters, that has been on the run since 2006. They had to flee after the mother, who was formerly Muslim, converted to Christianity to marry a man of her choice. 
October 23
A physically challenged, married woman belonging to the Christian faith was gang-raped by three Muslim men, who broke into her home while her husband was out for work.
Human rights activist, Sardar Mushtaq Gill, said, "Often in these cases the police take no action or, worse, side with the rapists.  Christian families or witnesses are pressured to withdraw complaints."
October 23
Sonia Bibi, 20, was set on fire and almost charred to death after she refused a proposal from her Muslim boyfriend. Reportedly, she was doused in gasoline and set on fire after she rejected him.
November 9
Sana John, aged 13, was kidnapped while she was returning home from school. She was then forcibly converted to Islam, with her perpetrators threatening her father not to file any complaints.
"In Pakistan there is no justice for the poor and, above all, no one cares for Christians, no one has heard my cry. The police do not pursue the culprits, no one is doing anything for us," cried her father.
November 12
An eight-year-old Christian girl, Parwasha, was kidnapped, stripped and beaten on the road by a Muslim family because she dared to pursue a relationship with their son. When her family tried to file a complaint, they discovered that the Muslim family had already done the needful against them for having shamed Islam.
November 12
Another eight-year-old Christian, Sara Bibi, was reprimanded and locked inside the bathroom of her school by her Muslim teacher after she dared to use the washroom designated for Muslim students. Bibi was eventually expelled.
November 15
Aslam Masih, a Christian activist, was shot in the legs by four Muslim men in Lahore, after he refused to withdraw a complaint that he had already filed at a local police station.
These instances from October and November alone are classic examples of what Christians in Pakistan routinely experience. What is worse is that most of such atrocities do not even get reported for fear of retaliations.
Gill further explained, "Violence against women and children of religious minorities, the weak and vulnerable, is widespread in Pakistan and is often carried out in silence.  These cases and the stories do not come to light and when victims talk about it they are intimidated."
Photo Credits: Geourdu TV