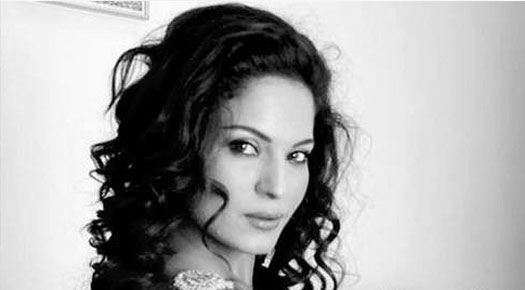 Pakistani actress Veena Malik expressed her disbelief after a 26-year-long jail term was handed down to her by a court in Pakistan for acting in a scene loosely based on the marriage of the Prophet's daughter. Her husband Asad Bashir Khan as well as the owner of the channel that broadcasted the television show, Mir Shakil ur Rahman, were sentenced too. The court asked the trio to surrender their passports and pay a fine amounting to £8,000.
The order reads, "The malicious acts of the proclaimed offenders ignited the sentiments of all the Muslims of the country and hurt the feelings, which cannot be taken lightly and there is need to strictly curb such tendency."
The scene in question involved Malik re-enacting her own wedding with Rahman, while a religious song played in the background. The episode that was aired on Geo TV earlier this year led to widespread outrage in Pakistan, with religious radicals filing several blasphemy cases against the actors and the channel.
On May 26, senior vice president of the Gilgit Baltistan chapter of Ahle Sunnat Wal Jamaat, a religious organization, lodged an official complaint, claiming the television show had violated Ahl al Bayt, which refers to the Prophet's family, by making use of a contemptuous Qawali.
While the channel and the show's host issued apologies immediately after, Malik and her husband left the country amid ongoing investigations. On November 25, Judge Raja Shahbaz announced the verdict, ordering police officials to make arrests under Section 19 (10) of the country's Anti-Terrorism Act, after finding all parties guilty of disobedience. The judge also ordered for all properties of the convicted to be sold.
"After evaluation of the entire evidence of the prosecution, I am of the considered opinion that the prosecution has proved its case against proclaimed offenders and absconders," Shahbaz said.
Speaking to the media from Dubai, Malik said she would return to Pakistan soon and challenge the court's verdict. She also said she had doubts about how legitimate the verdict was. Since the verdict was delivered in Gilgit, an area between Pakistan and India-claimed Kashmir region, it is highly possibly that the court's verdict won't apply to the rest of Pakistan, explained Malik.
"Twenty-six years is a lifetime," said Malik. "But I have faith in higher courts in Pakistan. When the final verdict comes, it will do justice to me. Nothing bad is going to happen."
Photo Credits: Wikimedia