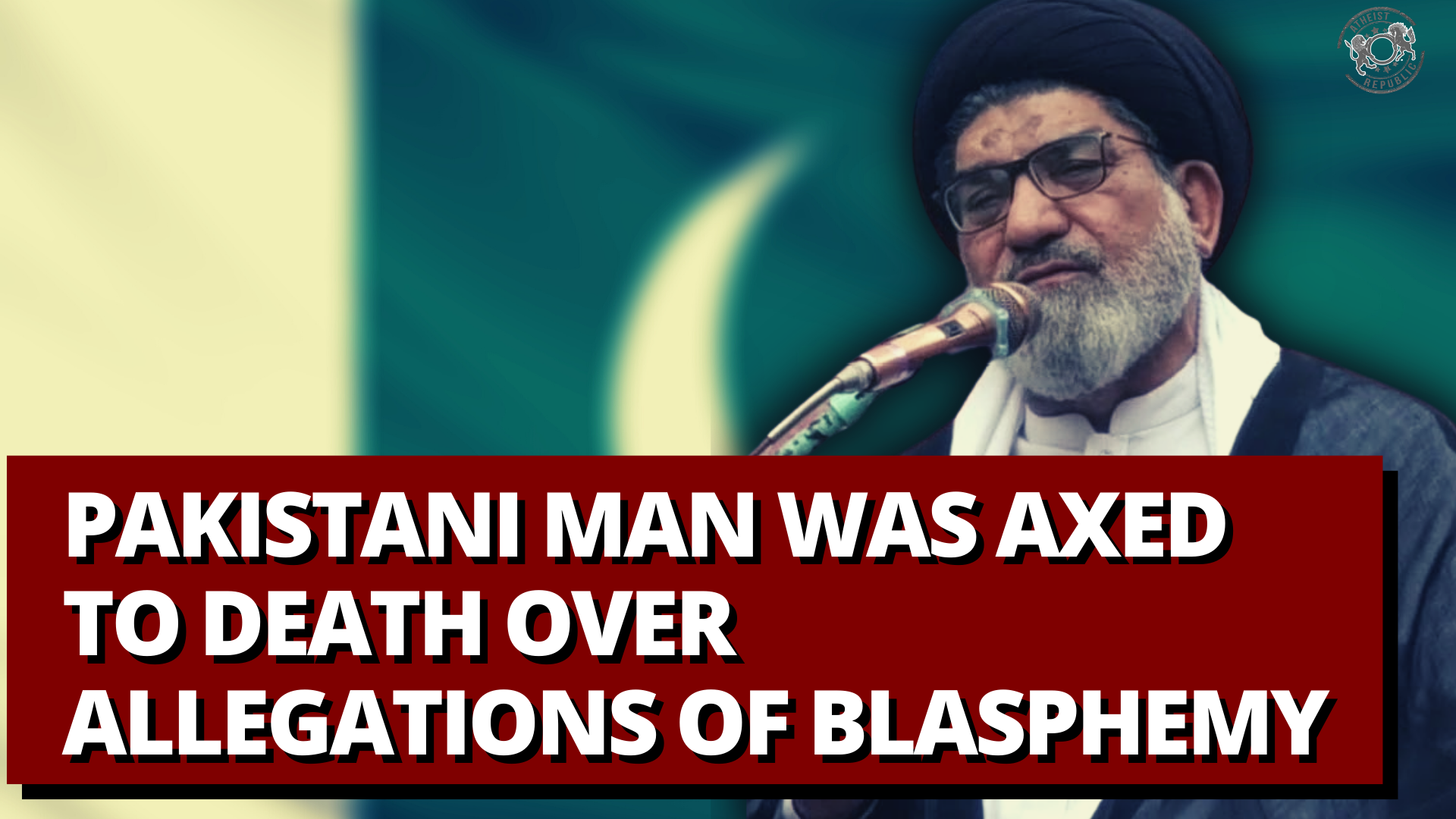 On March 24th, a religious scholar from the Shia community was axed to death over blasphemy allegations in Punjab's Jhang district.
According to police, Taqi Shah (the scholar) and his friend, Hasnain Shah, were meandering through a Basti Murad festival in Shorkot Tehsil on a motorbike. As they were leaving, a man wielding an ax attacked them. Taqi lost his balance on the motorbike, and the two men fell in the road where the attacker slaughtered Taqi. His friend Hasnain reached safety and serves as a witness in the case. 
A guy named Taqi Shah was brutally chopped up with an ax in Jhang (Punjab) over blasphemy accusation.

In 2019, a FIR under Sec 298A & 16 MP0 was also registered against Shah for committing blasphemy against companions of Prophet Muhammad. But he was acquitted by the court. pic.twitter.com/bfdmGgsGDw

— Prem Rathi ☪︎ (@PremRathee) March 26, 2021
The suspect had fled the scene by the time police arrived to transport the body to a nearby hospital for the medical examiner's evaluation.
Sarfraz Virk, the District Police Officer (DPO) in Jhang, told Dawn News that the suspect accused the victim, Taqi Shah, of committing blasphemy against companions of the Holy Prophet (PBUH). The victim was already facing charges of blasphemy in court from a case registered in 2019. 
*Trigger Warning*

Taqi Shah being chopped up by Liaquat with an ax in broad daylight over blasphemy. pic.twitter.com/vlwg6KQsHG

— Prem Rathi ☪︎ (@PremRathee) March 26, 2021
Police registered a murder case against three suspects according to a complaint filed by Taqi's family. One of the men accused was seen before a magistrate who remanded him to judicial custody for two weeks.
The victim's family member who filed the complaint alleged that Taqi was murdered by the primary suspect because of a previous argument between the two "while playing volleyball." He alleges the suspect developed a grudge even though the dispute had been settled at the time. 
Chopping the alleged blasphemer with an axe isn't something new. We've already seen this. https://t.co/gGTsn3auZi pic.twitter.com/NjFb94wdwN

— Prem Rathi ☪︎ (@PremRathee) March 27, 2021
The commanding officer advised that Taqi and his attacker may have developed a dispute over a volleyball game days prior. Still, he added that "the suspect in his statement confessed to having killed the victim, Taqi Shah, over blasphemy allegations."
According to Human Rights groups, blasphemy laws are frequently misused to persecute minorities or Muslims' rivals. These accusations often lead to vigilantism or lynchings.
According to the US Commission on International Religious Freedom, as many as 80 people who have been convicted of blasphemy charges are serving life sentences or suffer the death penalty in Pakistan.
A security guard shot a bank manager on November 4th, 2020, over blasphemy allegations in Punjab. Sources state the guard opened fire on Malik Imran Hanif, the manager of Pakistan's National Bank. Hanif sustained fatal bullet injuries and succumbed to his injuries at a hospital in Lahore.
A video of the shooting was shared on social media where the guard can be heard saying that Hanif, the bank manager, "insulted the prophet."