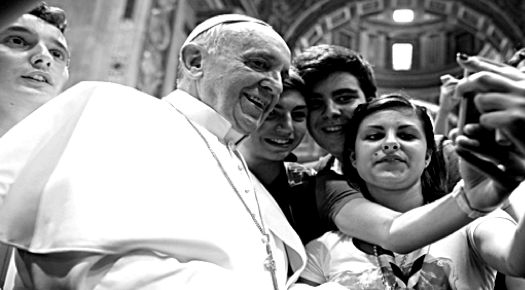 An overwhelming 25 million tweeple, communicating in nine different languages, have followed Pope Francis on Twitter since he joined the social networking site three years ago. Last month, the Pontiff decided to join Instagram; and his decision to do so took the media by storm when he acquired over a million followers within the first 12 hours, making his the fastest-growing Instagram account ever, according to the company.
The Vatican had announced Francis' arrival on Instagram several days in advance.
"Instagram will help recount the papacy through images, to enable all those who wish to accompany and know more about Pope Francis' pontificate to encounter his gestures of tenderness and mercy," said Monsignor Dario E Viganò, prefect of the Vatican's Secretariat for Communications.
The Pontiff, earlier known as Jorge Mario Bergoglio, can now be found on Instagram as @Franciscus, which happens to be Latin for Francis. He has as many as 2.2 million followers at the moment.
His biography on Instagram reads, "I want to walk with you along the way of God's mercy and tenderness."
The Pope's first photograph on Instagram –showing him in prayer– was uploaded in nine different languages a little after noon on March 19. It was accompanied with the caption, 'Pray for me'.
Reportedly, his decision to join Instagram came only a month after he met with the Instagram's CEO Kevin Systrom.
Of course, the Pope does not write his own posts on Twitter, nor would he be capturing the photographs that are eventually uploaded to his Instagram account. Such responsibilities would be handled by the social media department of the Secretariat for Communications.
Vigano explained that the Pope decided to start his own Instagram account to convey those messages through photographs that cannot be put into words.
"In this way we can show those aspects of closeness and inclusion that Pope Francis lives every day," Viganò said.
Even though new traditions take a while to be accepted by an institution as old as the Roman Catholic Church, it seems like a standard operating procedure for various social media platforms to be accepted by the Vatican.
The Pontiff's Instagram account is different from the one officially belonging to the Vatican, which is operated by the Pontifical Council for Social Communications, an affiliate of the Roman curia that also operates the Vatican's official Facebook and Twitter accounts.
Photo Credits: The Drum