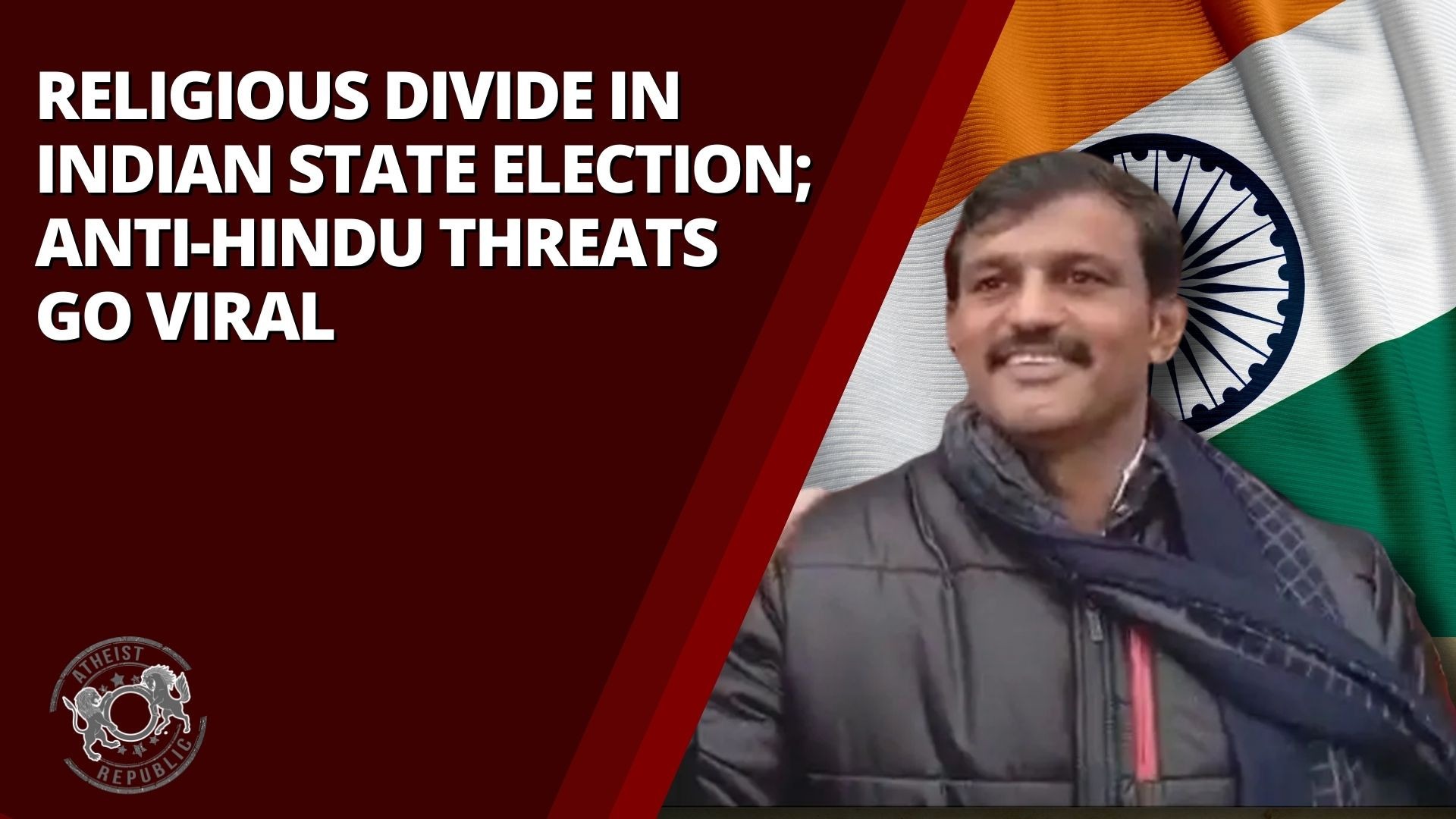 By Abdulla Gaafarelkhalifa
On January 25th, 2022, a video of Samajwadi Party (SP) candidate for the Uttar Pradesh Assembly Election, Adil Chaudhary, went viral on Twitter where he stated "we," as in Muslims, "will take revenge" for crimes being committed against us.
In the video, he states, "Do not be worried, we are going to form the government. Not a single person will be spared, God willing. The way they are committing crimes against us, we will take revenge, and they will think 100 times before doing anything again."
मेरठ दक्षिण से सपा उम्मीदवार आदिल चौधरी ने हिंदुओं को दी धमकी, कहा "हमारी सरकार आई तो छोड़ेंगे नहीं... चुनचुन कर बदला लिया जाएगा"

क्या अखिलेश ने नाहिद हसन, आदिल चौधरी जैसे हिंदू विरोधी गुंडो को ही टिकट दिया है? pic.twitter.com/37odJVVCRa

— Amit Malviya (@amitmalviya) January 25, 2022
BJP national spokesperson Amit Malviya shared the video above. In the tweet, he rhetorically asks if SP chief, Akhilesh Yadav, had only nominated candidates who were "anti-Hindu goons like Nahid Hasan and Adil Chaudhary."
When India Today reached out to Adil Chaudhary for further comment, he replied by stating the video was altered by the BJP in an attempt to attack him.
SP spokesperson, Vineet Bhatnagar, told India Today the video would be thoroughly investigated to see if it breached the Election Commission's Moral Code of Conduct. If so, "appropriate action will be taken."
This incident only adds fuel to the worsening state of Hindu-Muslim relations in India as the aftermath of the infamous Hindu Nationalist political rallies from December continues.
Just weeks ago, Dr. Gregory Stanton, founder of Genocide Watch and one of the earliest predictors of the Rwandan Genocide, warned that a genocide against Indian Muslims would likely unfold if nothing were done.