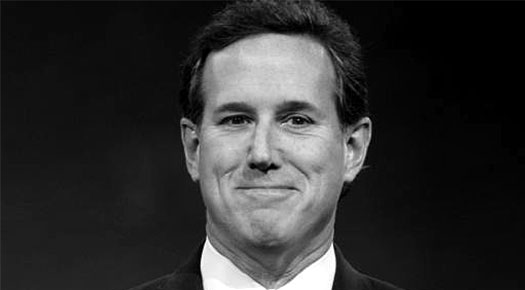 While speaking with members of conservative pastor E. W. Jackson's STAND America, former senator Rick Santorum questioned the notion of the separation of church and state in the United States constitution by calling it a communist idea and insisting it has no place in America.
A listener to the conference, which was posted on December 1, told Santorum, "… a number of the things that the far left, a.k.a. the Democrat [sic] Party, and the President is pushing for and accomplishing actually accomplishes a number of the tenets of 'The Communist Manifesto,' including the amnesty, the elevation of pornography, homosexuality, gay marriage, voter fraud, open borders, mass self-importation of illegal immigrants and things of that nature."
The potential presidential candidate replied to the listener saying, "… the words 'separation of church and state' is not in the U.S. Constitution, but it was in the constitution of the former Soviet Union. That's where it very, very comfortably sat, not in ours."
However, factually, both James Madison and Thomas Jefferson had referred to the separation of church and state while explaining the amendment they had drafted.
Later in the conference, Santorum went on to sermonize about President Barack Obama on race relations in America, explaining to Jackson, who has in the past had criticized desegregation plans by referring to them as social engineering, that Obama had caused harm to race relations and failed to do something transformational.
"When you cavort with Al Sharpton, you certainly aren't into racial reconciliation, that sort of sums it up right there," he said. "You surround yourself with folks who are not healers but dividers, this president has been the divider-in-chief on so many fronts. You had hoped, as you mentioned, Bishop [Jackson], you hoped that on this front it was an opportunity for the President to do something transformational, that he could've been that figure that could've made a real difference in racial reconciliation, could've made a real difference just within the black community and he chose to take a different path, he chose to use it as a wedge issue as opposed to an issue that was one that he said he wanted to accomplish when he was going to heal the country. He has done anything but."
Photo Credits: Wikimedia